NowRenting uses the industry-standard Real Estate Lead Metadata format to export Leads for use in other tools.
Navigate to the Leads dashboard by clicking the Leads link in the top navigation bar, then click the Export leads… link.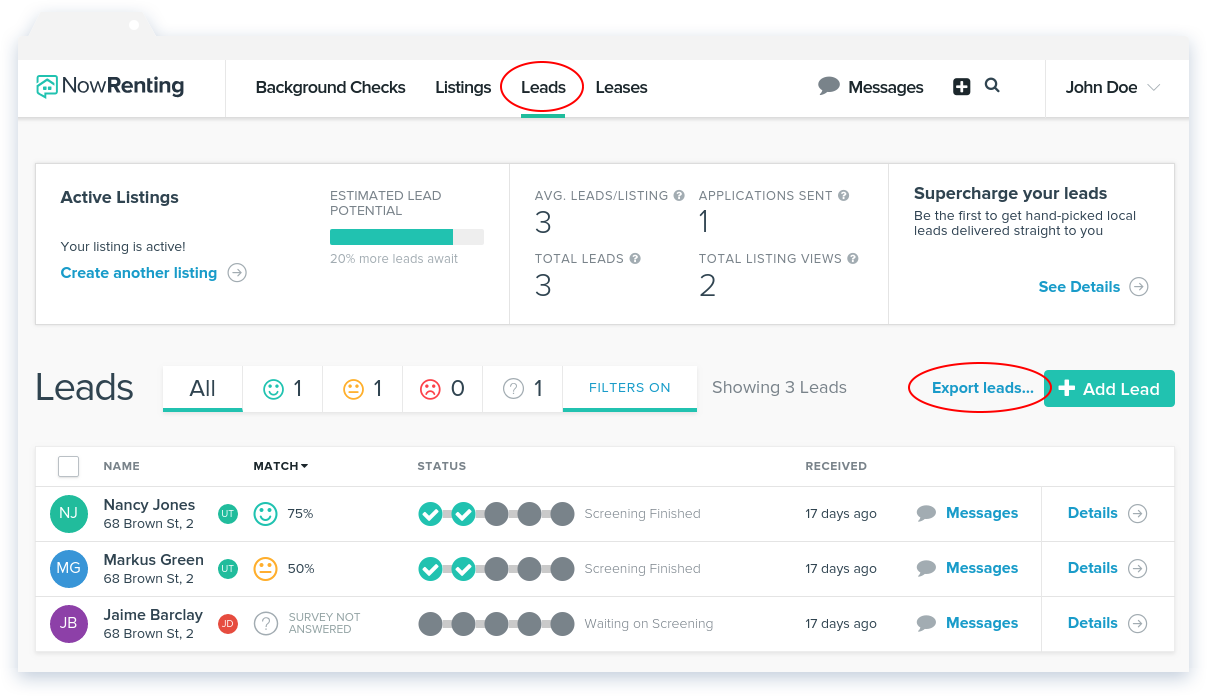 Enter the email address provided by the other tool you want to export your Leads to. New text input fields will appear to accommodate as many email addresses as you need. Click the checkbox if you want to send all of your current leads to the addresses immediately. Then click Done.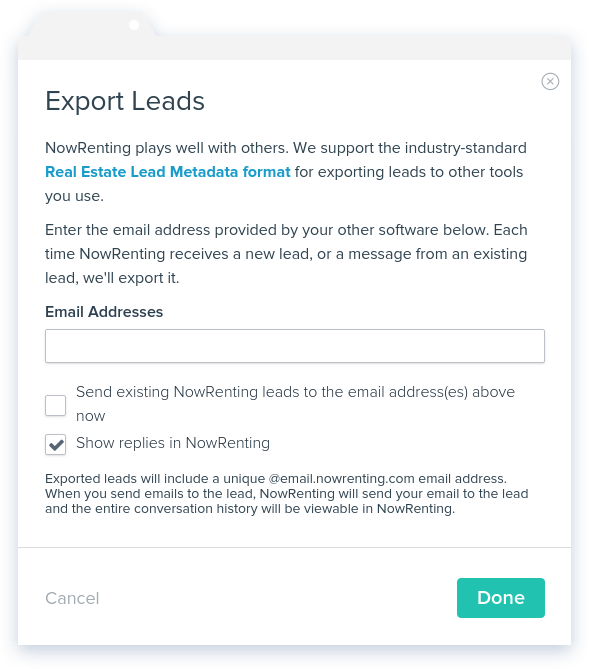 The Show replies in NowRenting checkbox controls whether NowRenting will continue to manage communication with the exported leads or not.
If you leave the box checked, the leads will be exported with a special email address that will route future communication through NowRenting. When NowRenting receives an email at that address, it will pass it on to the lead and show it in the Messages dashboard.
If you uncheck the box, the exported lead data will include the actual email address of the lead. NowRenting may not be able to keep track of future communication with this lead.
Every time you get a new Lead, NowRenting will send an email to the addresses specified. These emails are formatted to be read by people as well as online real estate tools.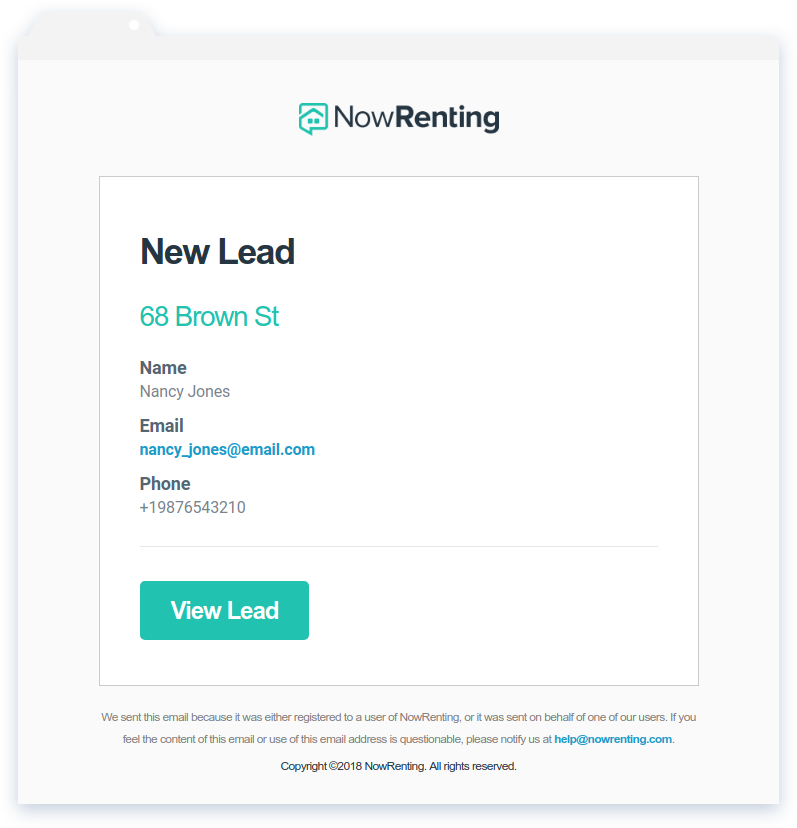 The code of the email will contain special tags designed to be read by online real estate software.

Follow Up Boss
Follow Up Boss assigns each user a unique email address. (Agents can find this under Admin > API > Lead Email Address.) This is the address you should enter into NowRenting's Export Leads window.
For more details, see the Follow Up Boss documentation here.