The basic NowRenting background check is free to the landlord and requires a charge of $30 to the applicant. However, we also provide the option for the landlord to charge an additional amount, which will be applied to the landlord's Stripe account. (Note: In order to do this, you must have a Stripe account connected to your NowRenting account. See here for instructions.)
1. Navigate to the Background Checks screen at nowrenting.com/background-checks and click the Add Background Check button.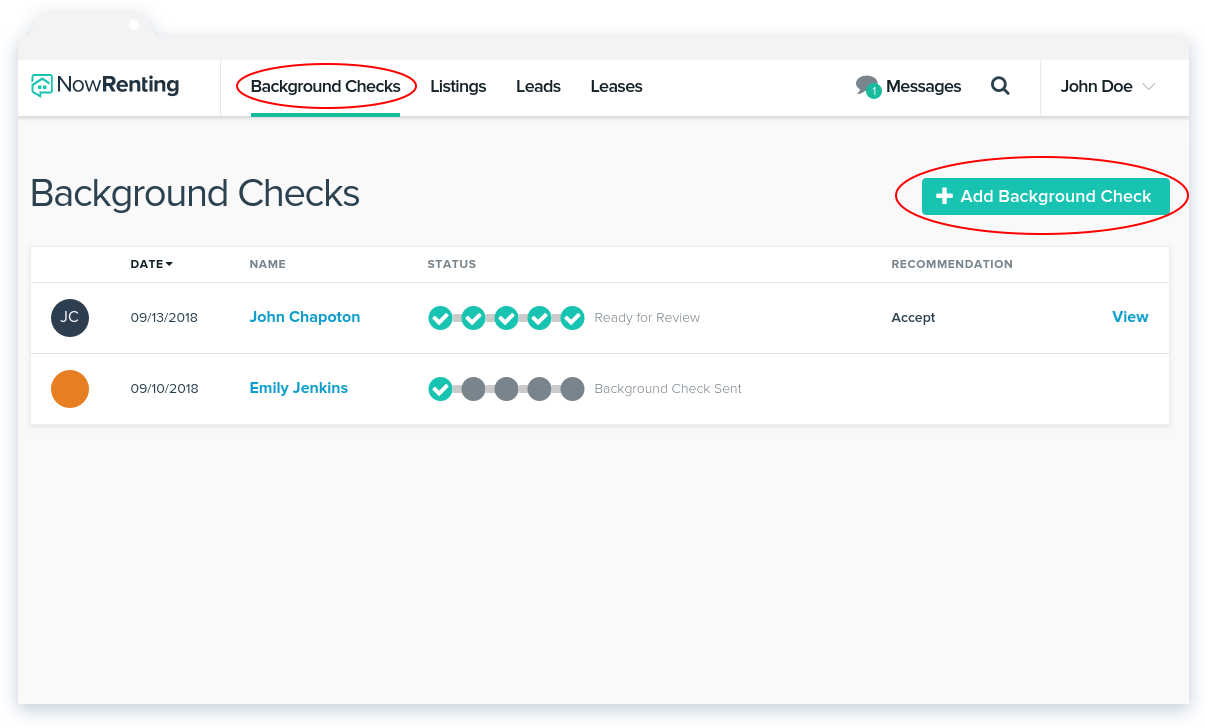 2. Enter the applicant's contact information.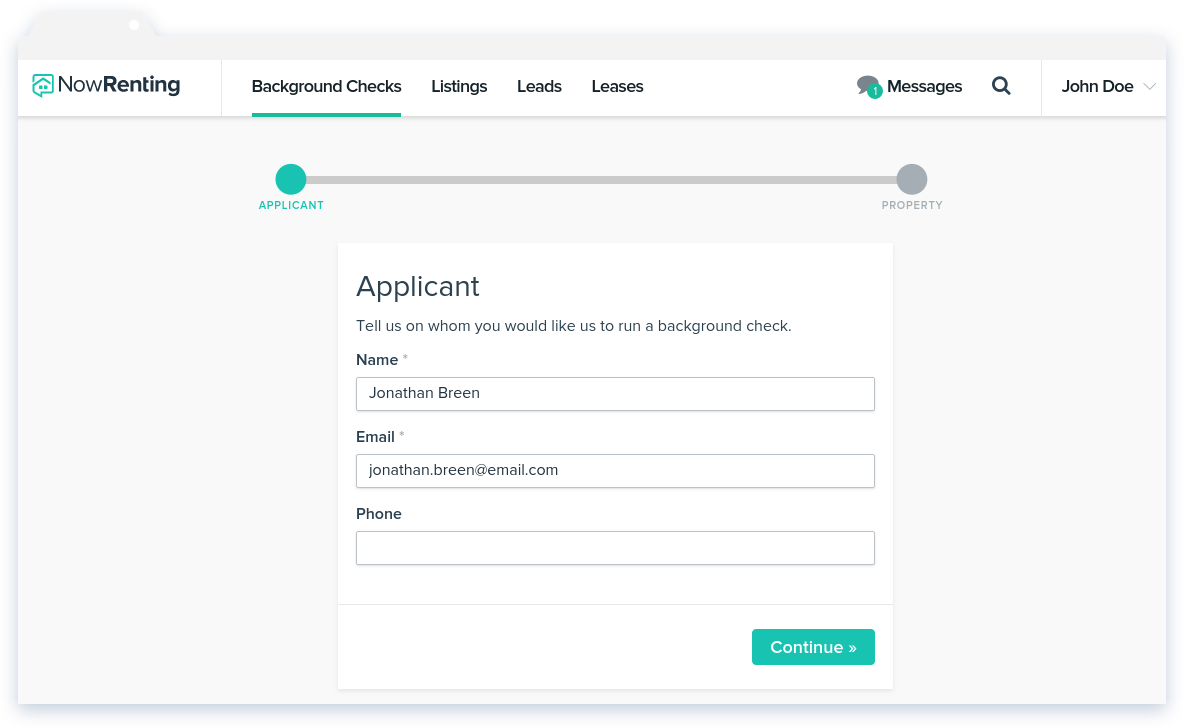 3. Enter some details about the property. Then click the Charge additional application fee toggle button. (Note: If you haven't already set up Stripe, you'll be shown a link to do so here.)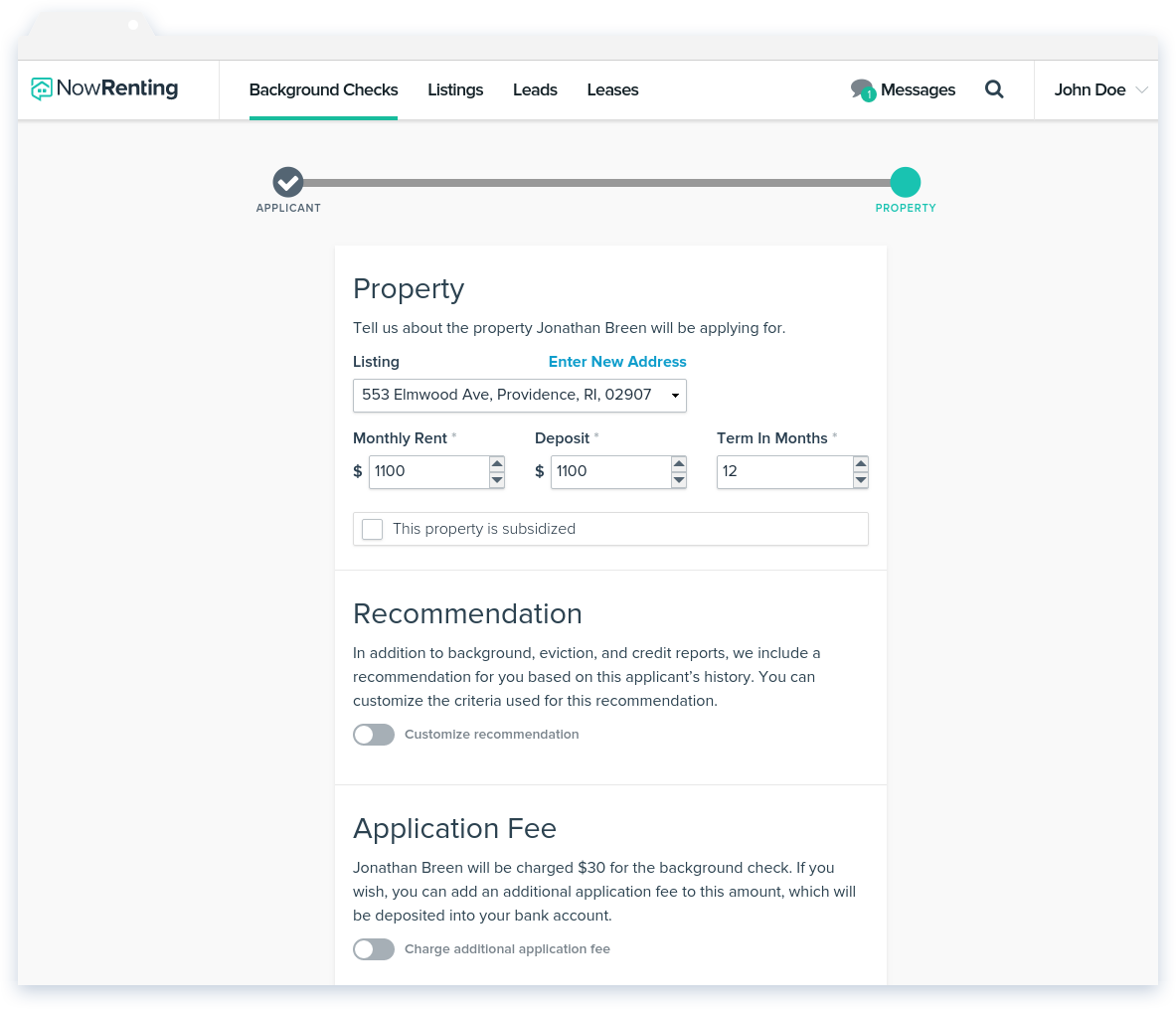 4. Enter the extra amount you wish to charge, and click the Continue button to finish the background check request process. The applicant will be charged a total of $30 plus the additional amount you entered.