To assign a Lead to one of your users, navigate to your Leads page.
Select the Lead (or Leads) you want to assign by clicking the checkbox to the left of their name. (It will appear when you move your mouse over their avatar image.)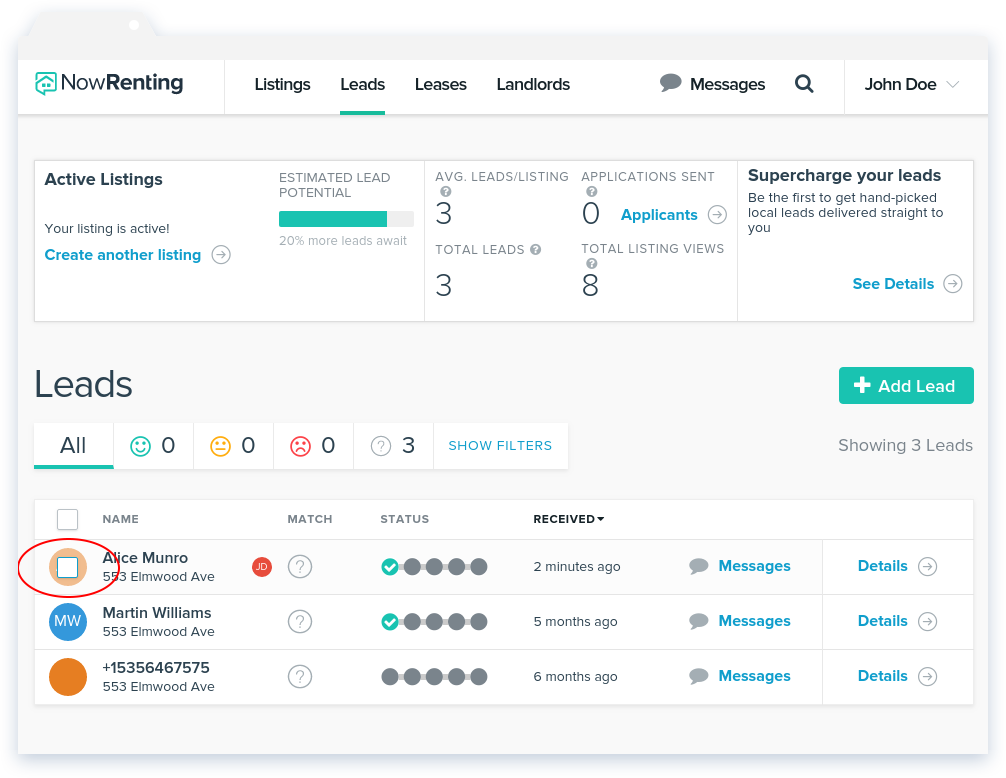 When a Lead is selected, the Members button will appear above the Leads table. Click it, and a dropdown menu will appear.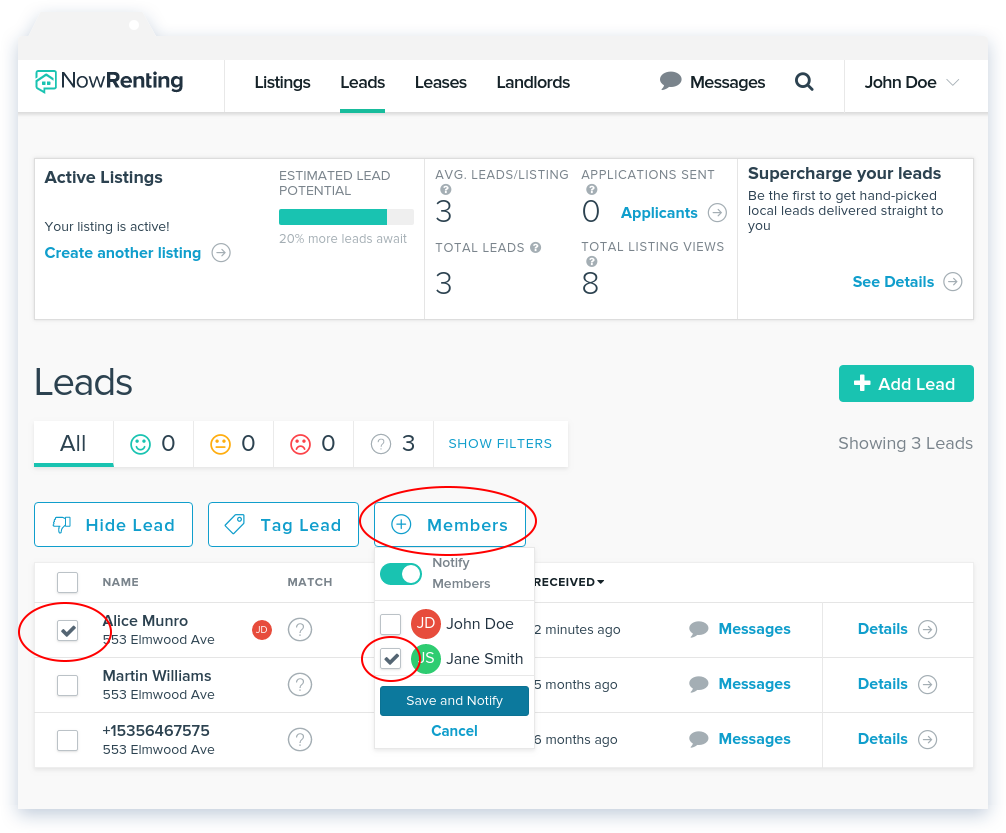 Select the user (or users) you want to assign this Lead to. The Notify Members slider controls whether the user will get an email about their new Lead.
Click the Save button to assign the Lead.