NowRenting Leads are usually created when a a prospective tenant expresses interest in one of your Listings by emailing, texting, or responding to the Listing in some other way. But you can always create a new Lead on your own, without waiting for them to take the first step. Here's how:
First, navigate to the Leads page by clicking the Leads link on the top navigation bar. Then click the Add Lead button.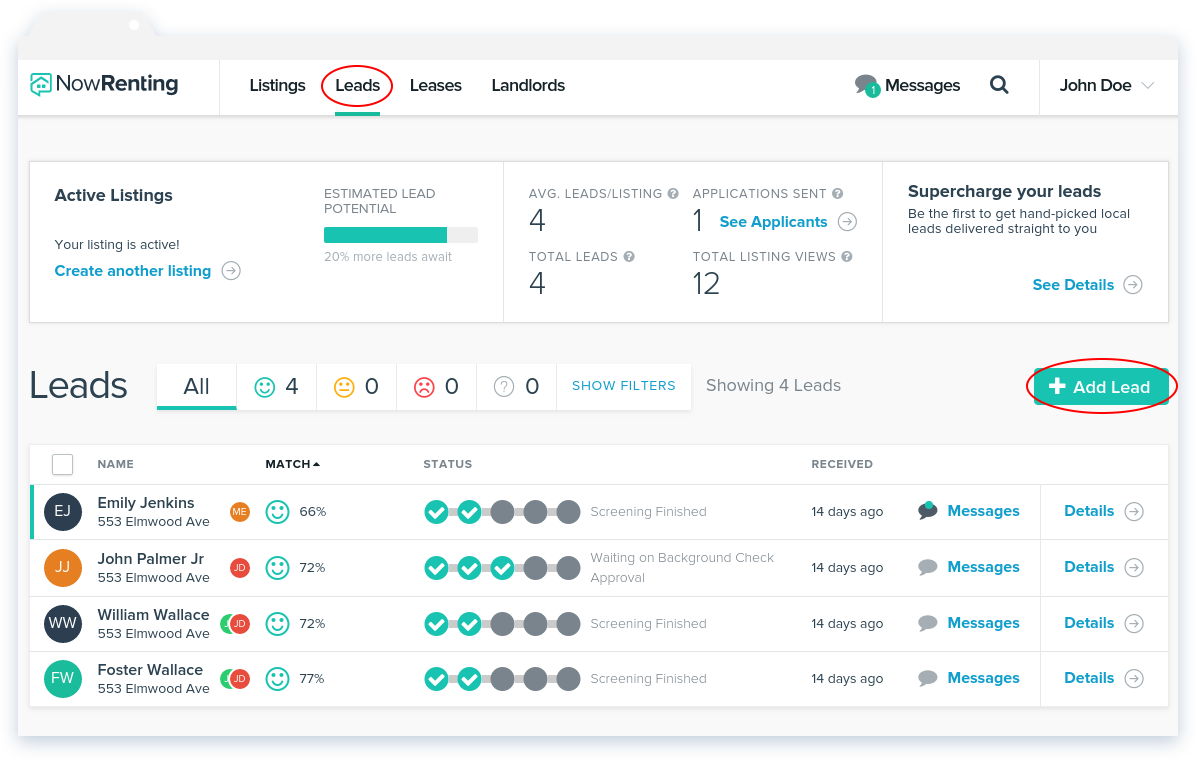 Enter the prospective tenant's name and either their email address, phone number or both. (You cannot create a Lead without either an email address or a phone number.) If you know which of your Listings the prospective tenant is interested in, select it from the dropdown menu. Then click Add Lead & Continue.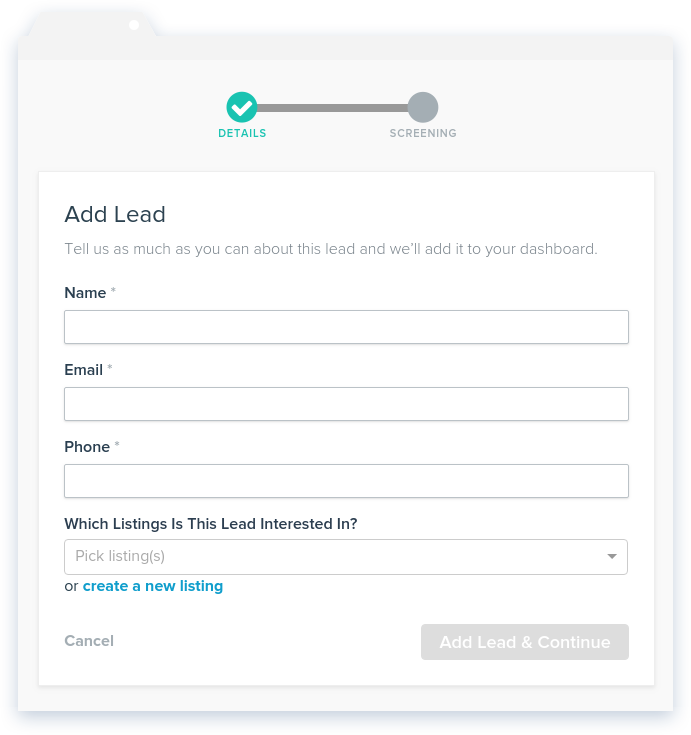 If you are ready to start interacting with this Lead, you can choose how to begin on the next screen.
Send screening questions: This sends your custom screening questions to the Lead, which will allow NowRenting to rank them against other Leads according to your preferences. For more information on screening questions, see here.
Send an application: This sends the Lead an application, which can be filled out, signed and submitted to you electronically for review.
Request a background report: This begins the background check process with this Lead. For more information, see here.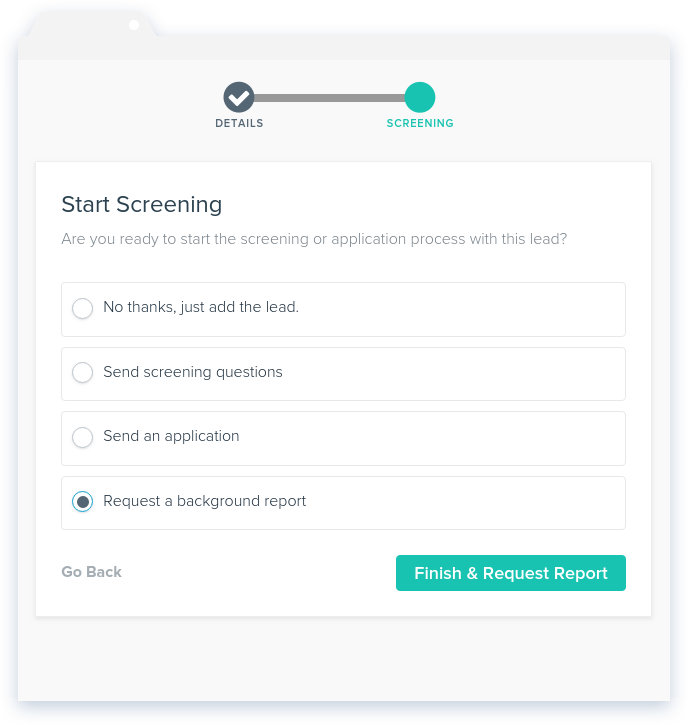 You can delete a Lead using the Delete this Lead link on the individual Lead details page, or by selecting as many as you want on the Leads page and clicking Delete Leads.