While working with NowRenting it may happen that you end up with multiple Leads that only represent one actual person. For instance, they may have communicated with you once via email and again via text message, and NowRenting generated a new Lead each time. If you find yourself in this situation, the Merge Leads feature is the easiest way to fix it.
On the Leads page, simple hover over the Lead's avatar or initials, on the far left of their row, to see checkboxes appear. Select the Leads you want to merge, then click the Merge Leads button.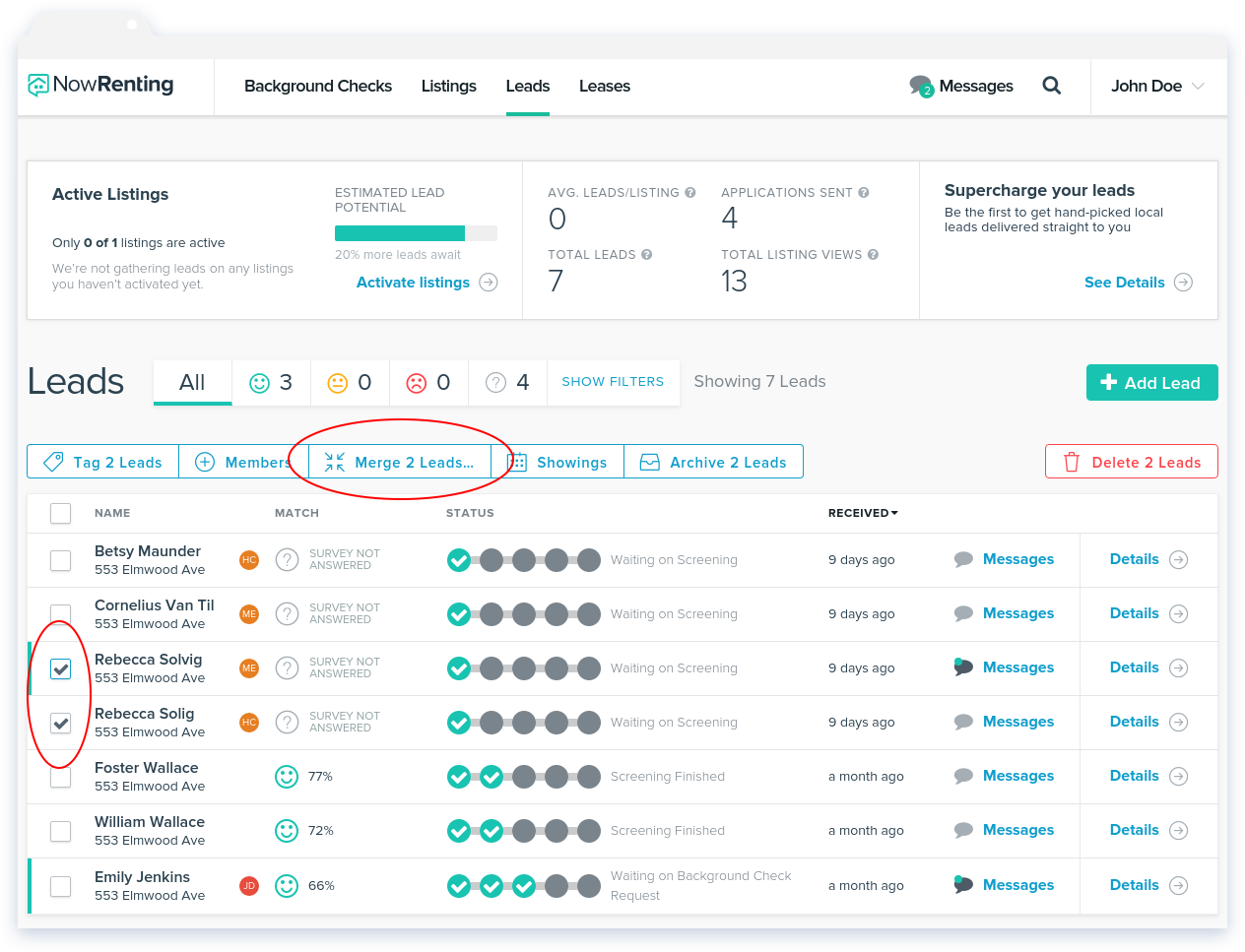 Click Merge to confirm, and the Leads will be merged into one.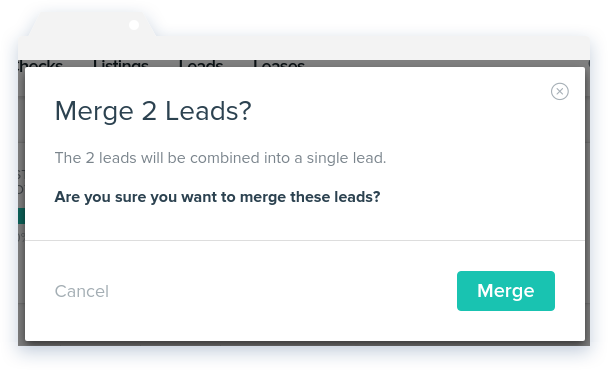 After merging Leads, it's a good idea to check that their information is correct. Click Details and select the Overview pill. The Lead's information will be on the right of the page, under the Details heading. If any information needs to be updated, you can click Edit.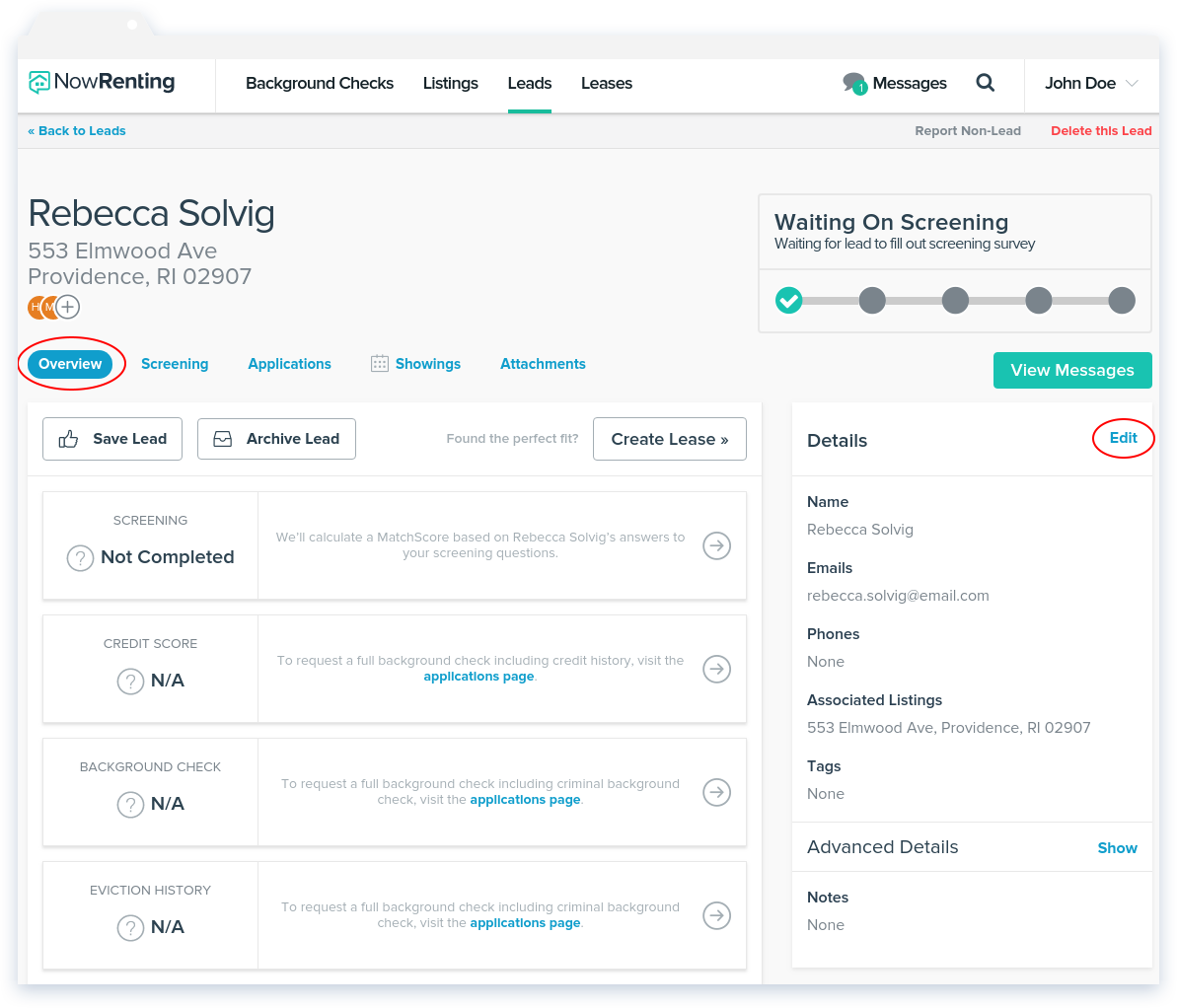 Merging Different Types of Contacts
NowRenting can merge contacts of different types, as well. If you happen to end up with a Tenant and a Lead that represent the same person, NowRenting will show you an alert. Click the Review… button to decide how to handle the merge.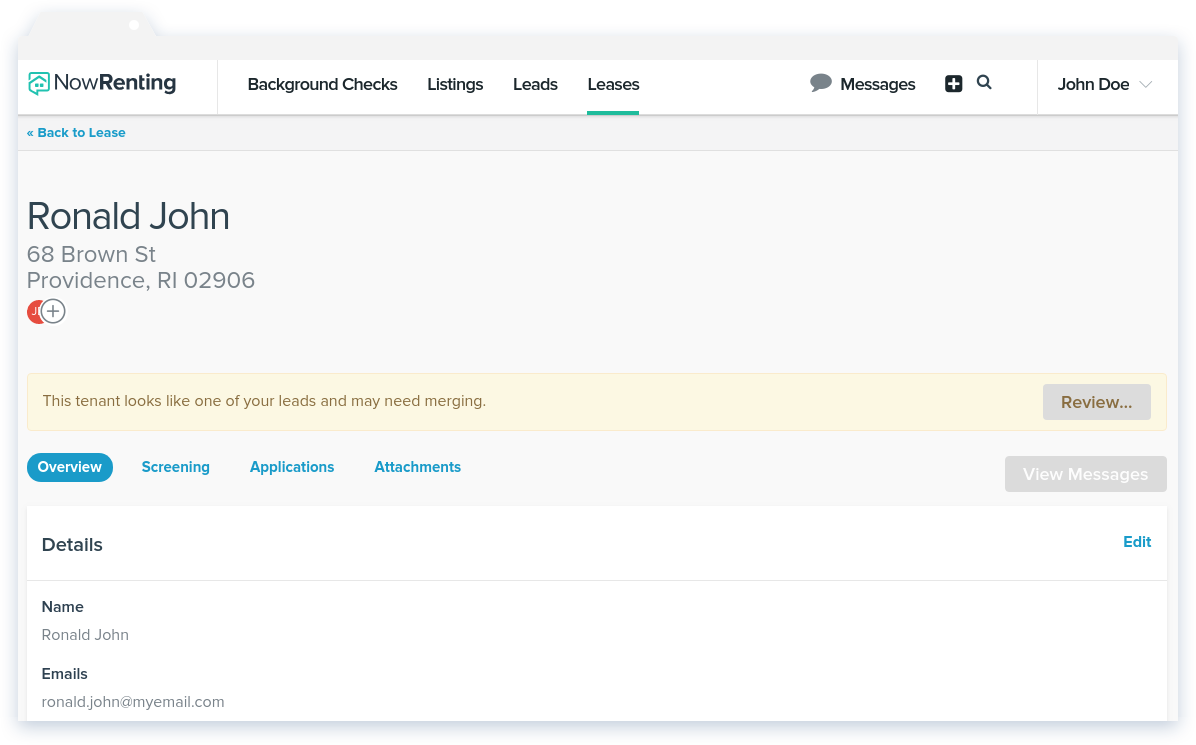 Select the correct contact and click Merge. All information from both contacts will be preserved.