NowRenting's Messages page can be accessed by clicking the Messages link on the top navigation bar. To start a group message, click the Send Group Message link in the dropdown connected to the Start a Conversation button.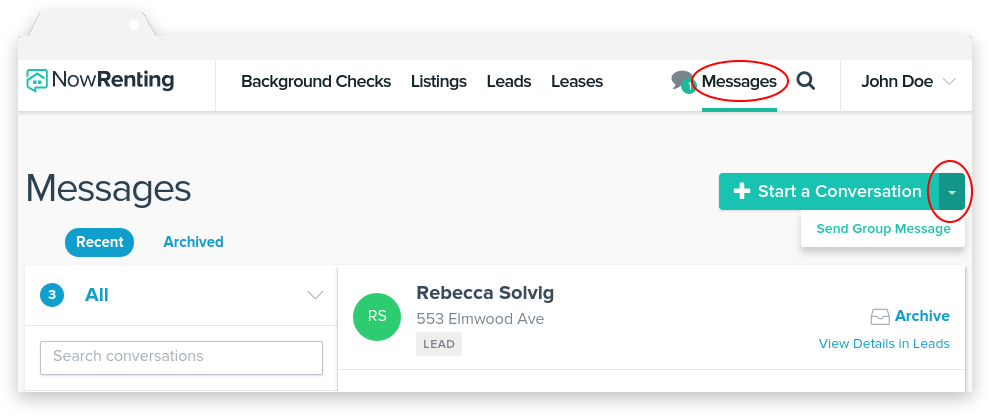 The Send Group Message window will appear. Use the dropdown to select which of your contacts should receive the message. Note that the list will show all of your contacts, including both Leads and Tenants.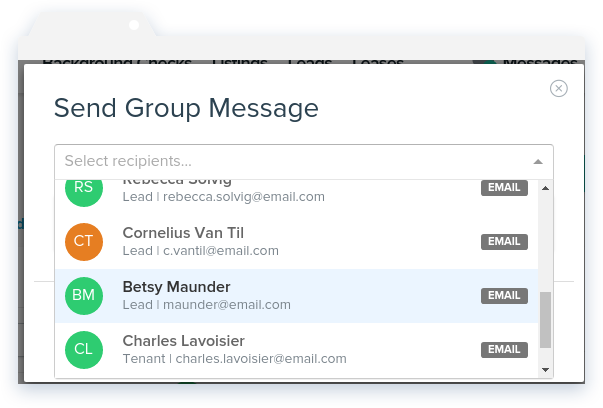 Type your message into the text box and click Send.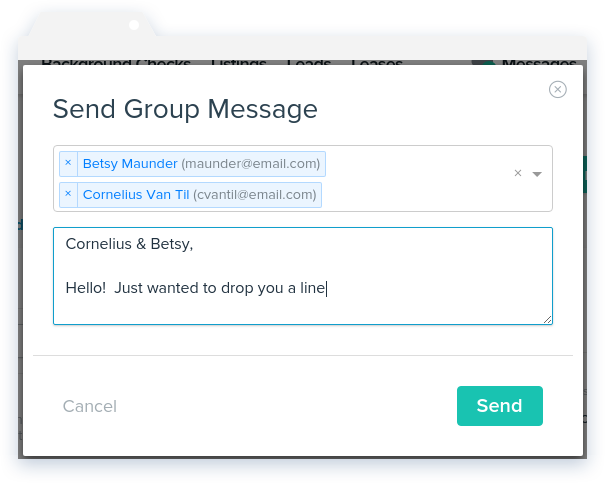 The message will be sent to the contacts you selected.