NowRenting's custom Lead tags allow you to organize your Leads according to whatever criteria suit your business's needs.
1. First, navigate to Settings > Company > Custom Tags by selecting Company from the upper right dropdown menu, and then clicking Custom Tags in the menu tabs on the left.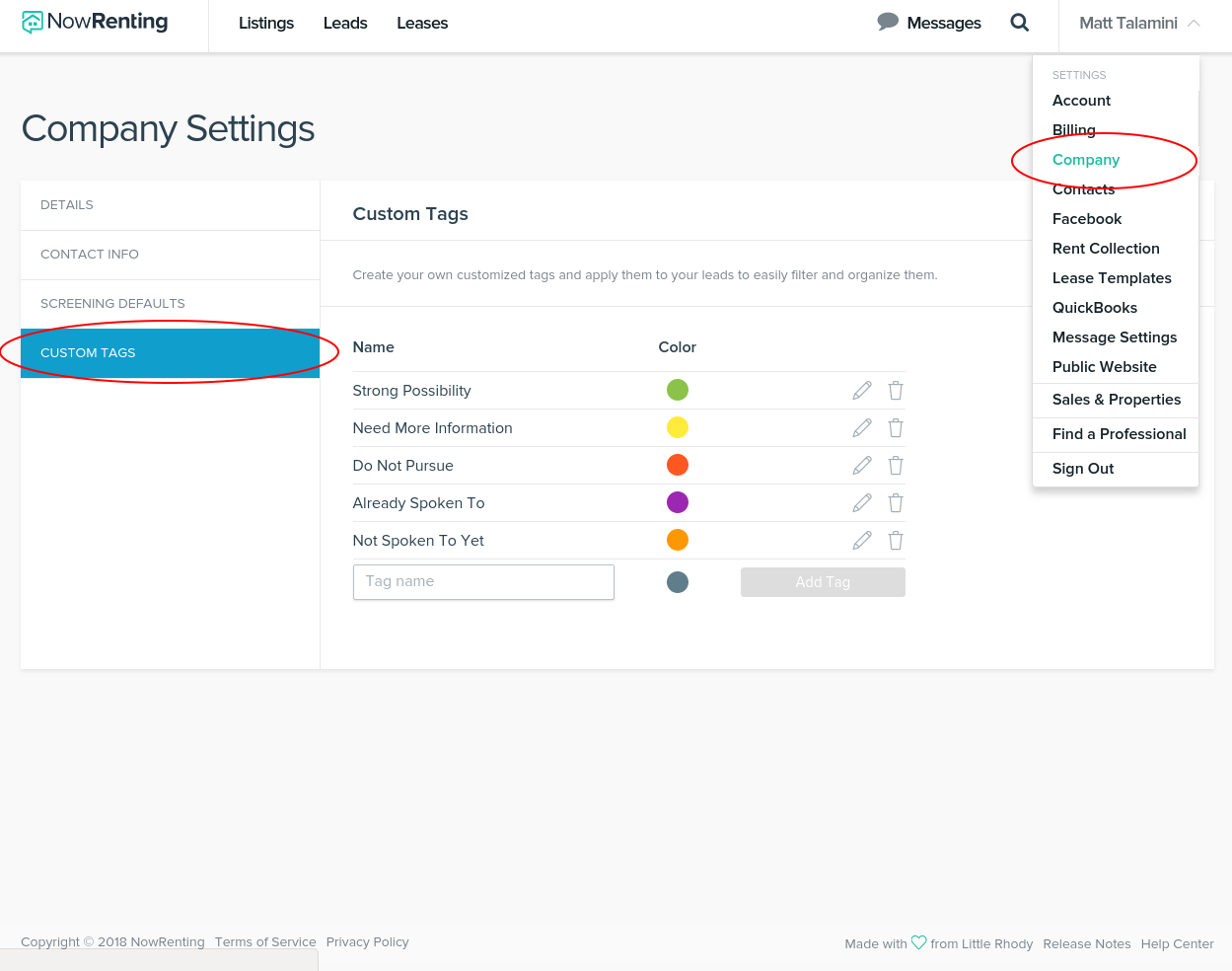 2. Add as many tags as you need by typing the name of the tag, selecting a color, and clicking Add Tag.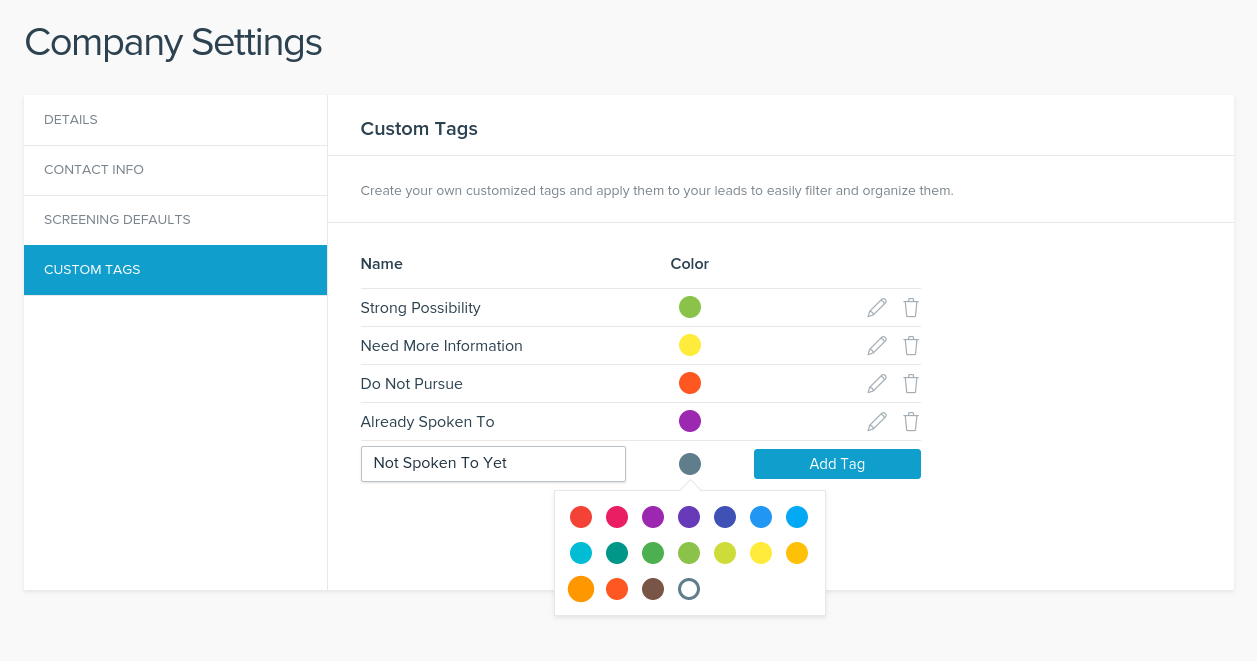 3. Add tags to your Leads by navigating to the individual Lead's page and clicking the Edit link in the upper right of the Details section. Then select whatever tags you want to add in the dropdown labelled Tags.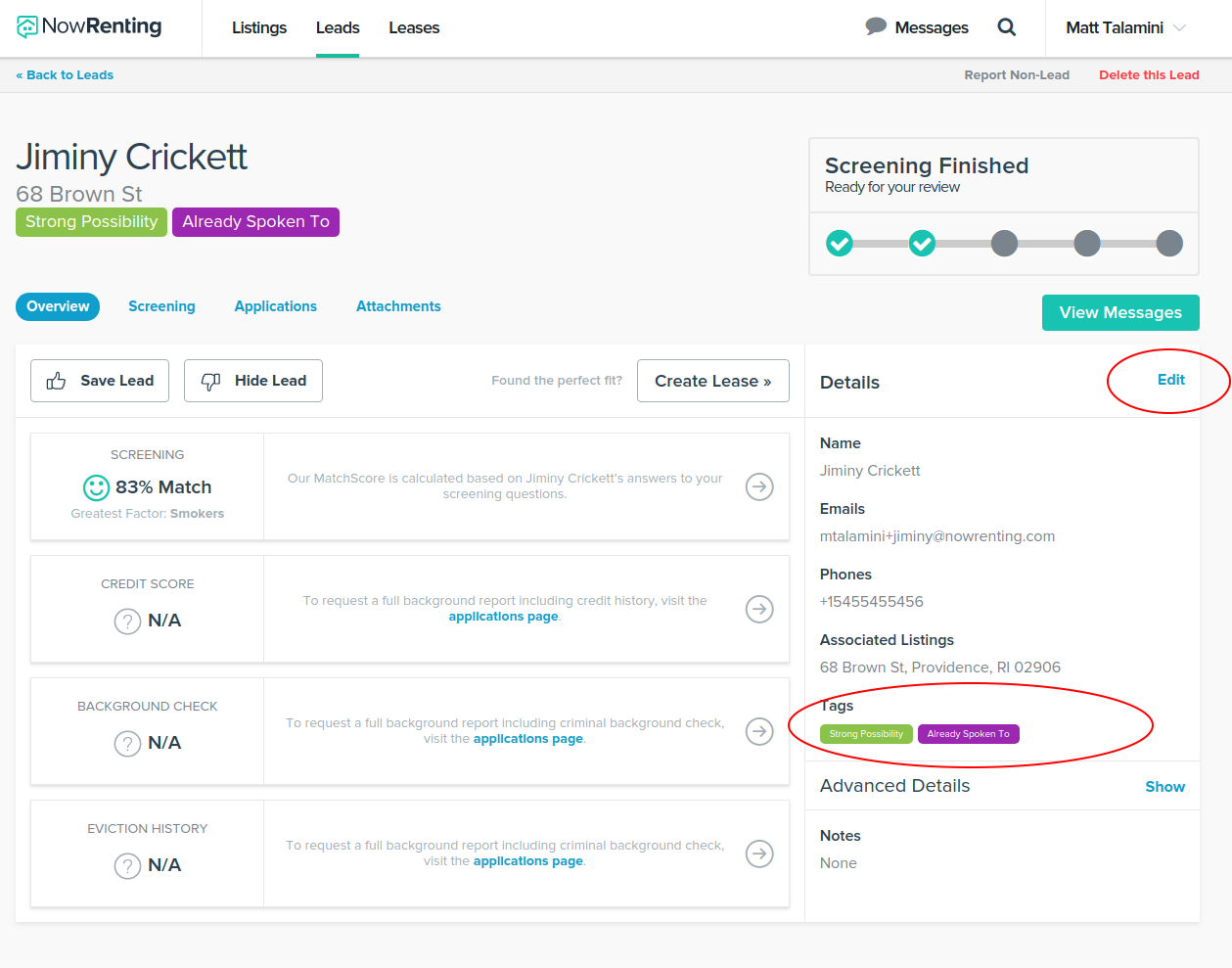 4. You can also add tags to a Lead from the main Leads screen. Hover over the Lead's avatar image or initials on the left, and a checkbox will appear.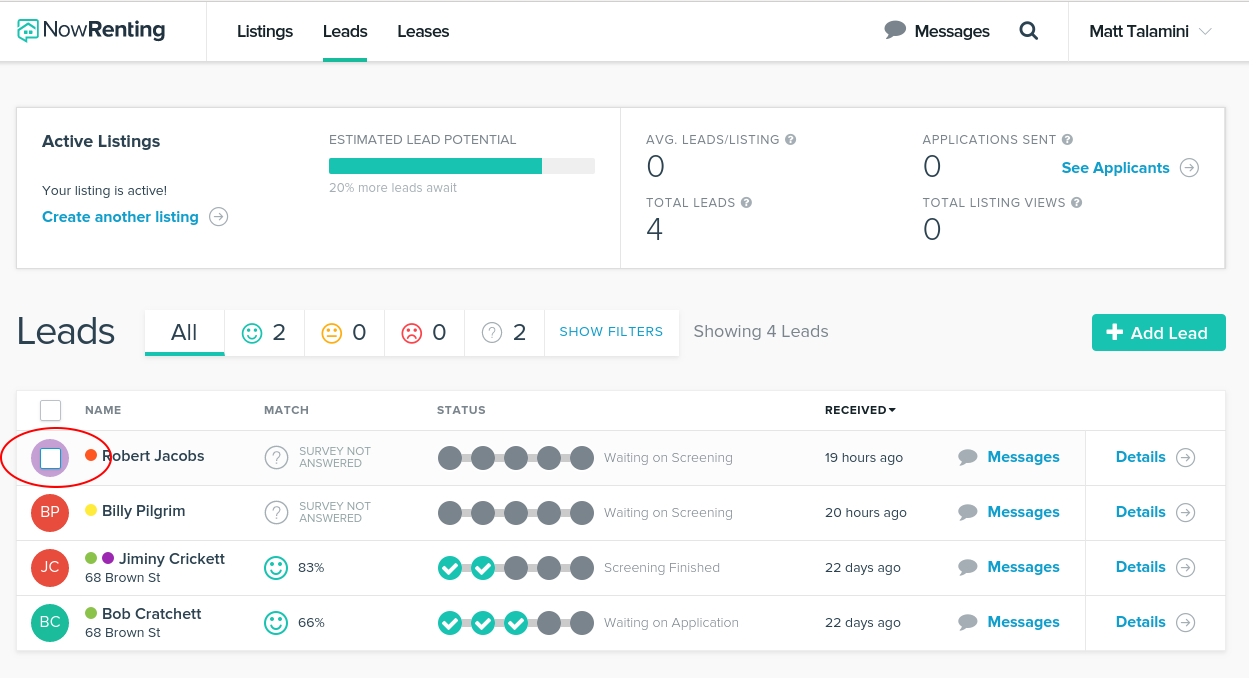 5. Click the checkbox, and also the checkboxes of any other Leads whose tags you want to change. Then click the Tag Lead button and select whatever tags you want to add or remove from the dropdown menu.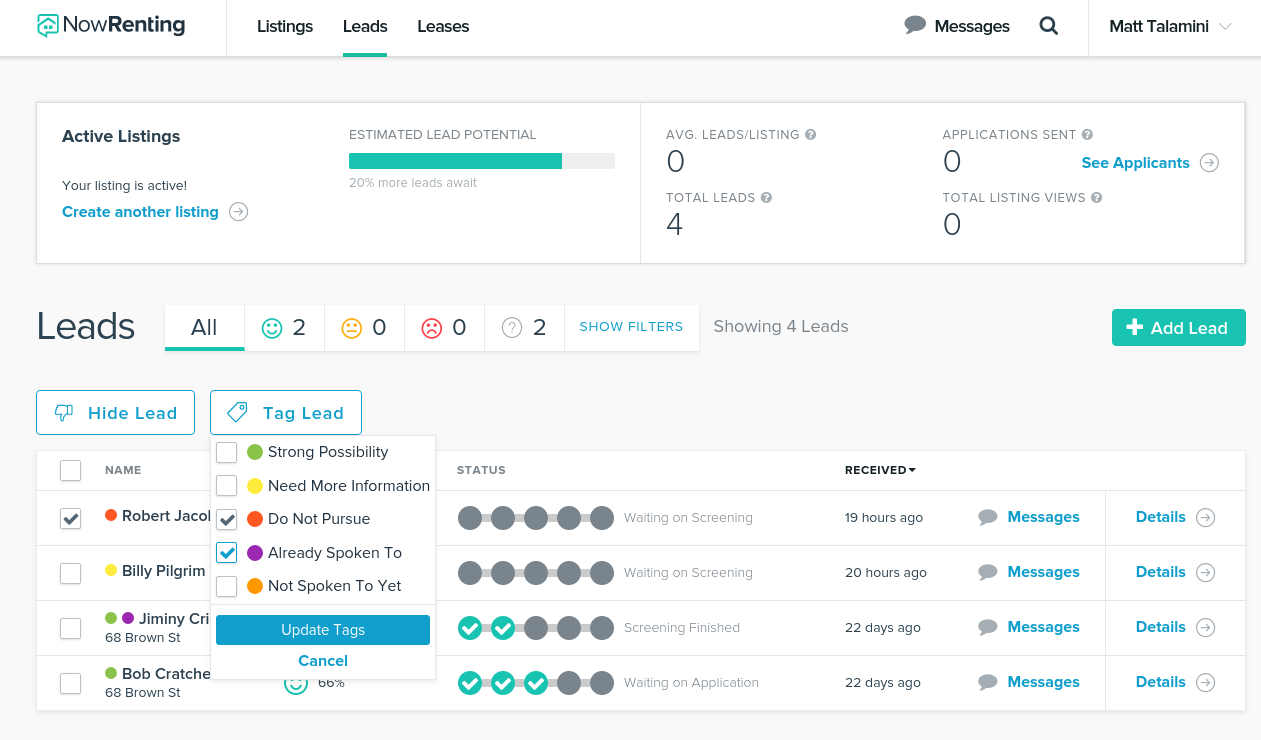 6. The main Leads screen also allows you to filter by tag, so that it will only show you the Leads with the tags you select. Click the Show Filters link to access the filter box, and then select tags from the Tag(s) dropdown menu.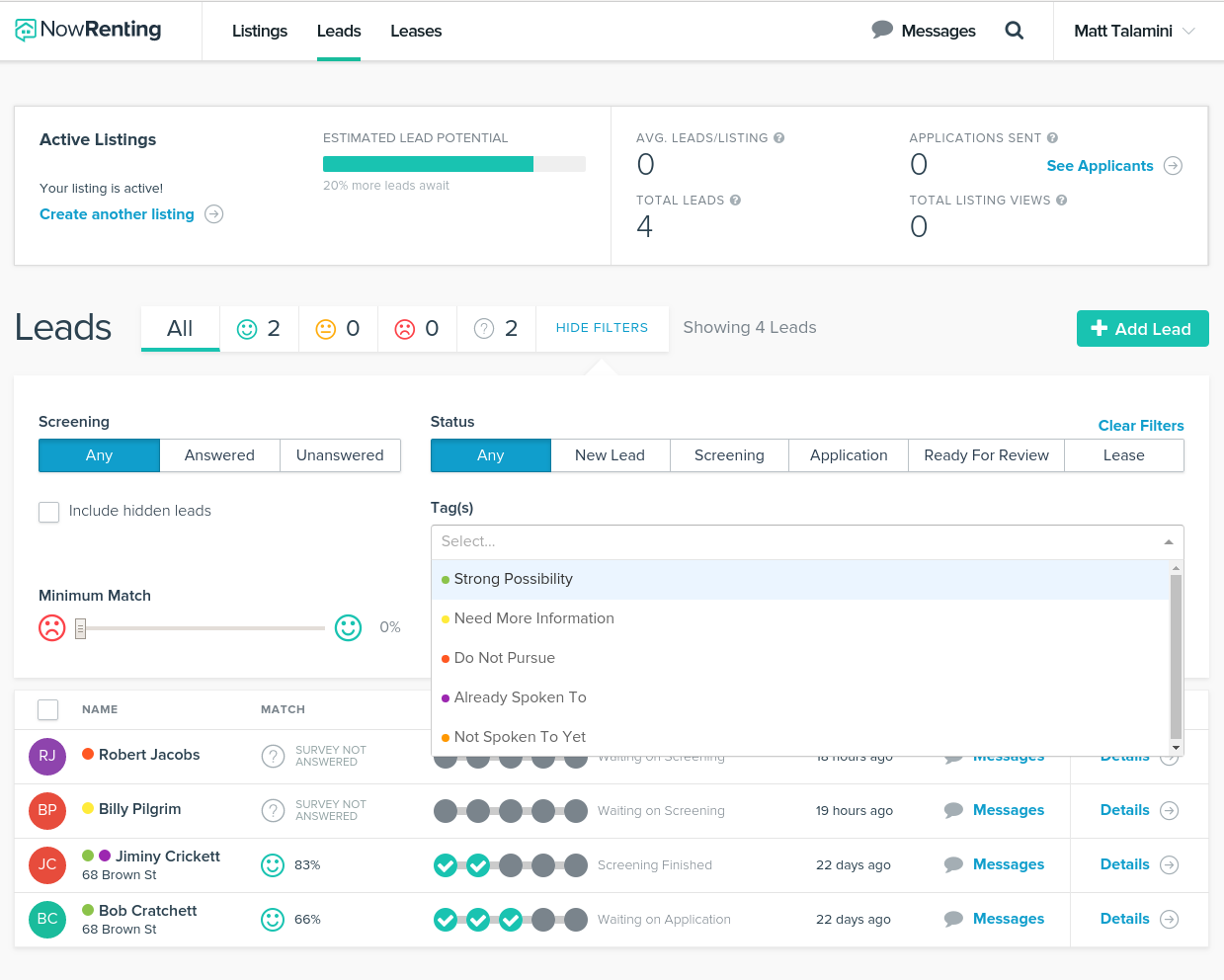 Mobile App
The Lead tags feature is also available in the NowRenting mobile app (available for iOS and Android)
1. Select the Lead to whom you want to add a tag.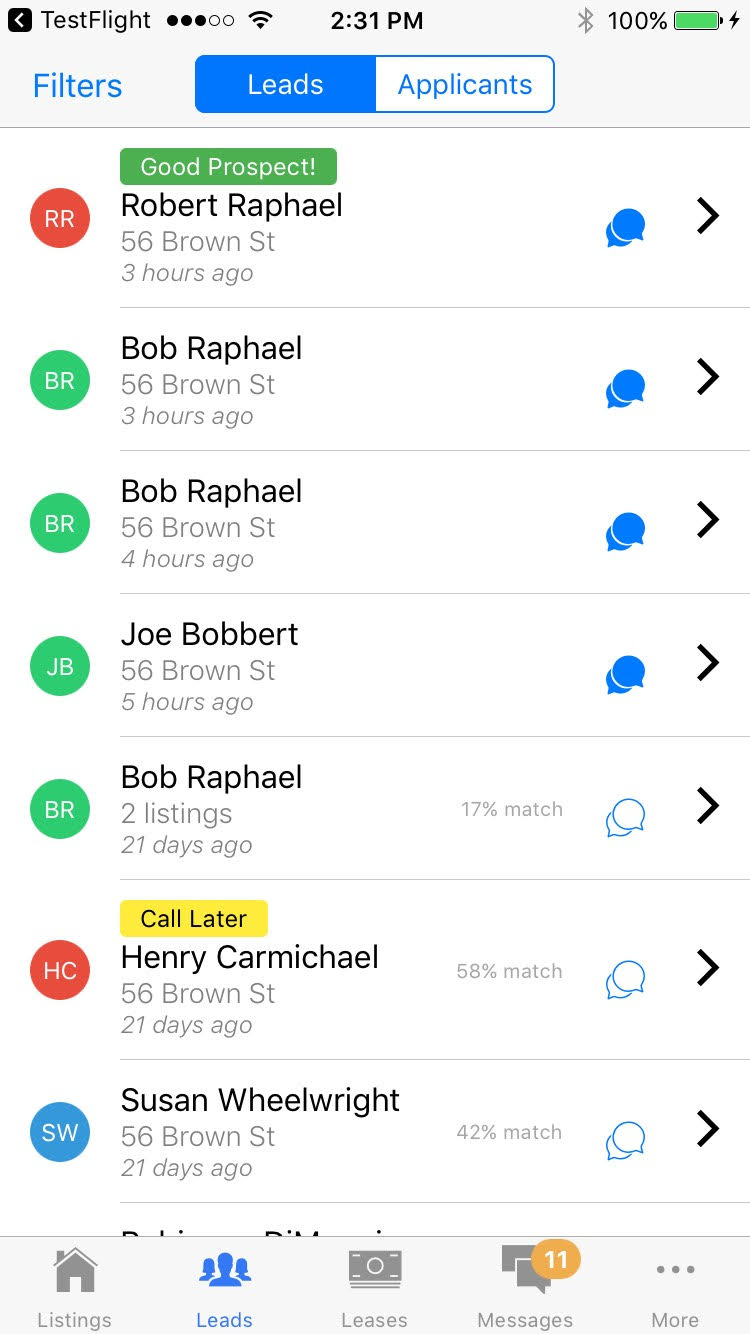 2. Tap the Edit link near the middle of the screen.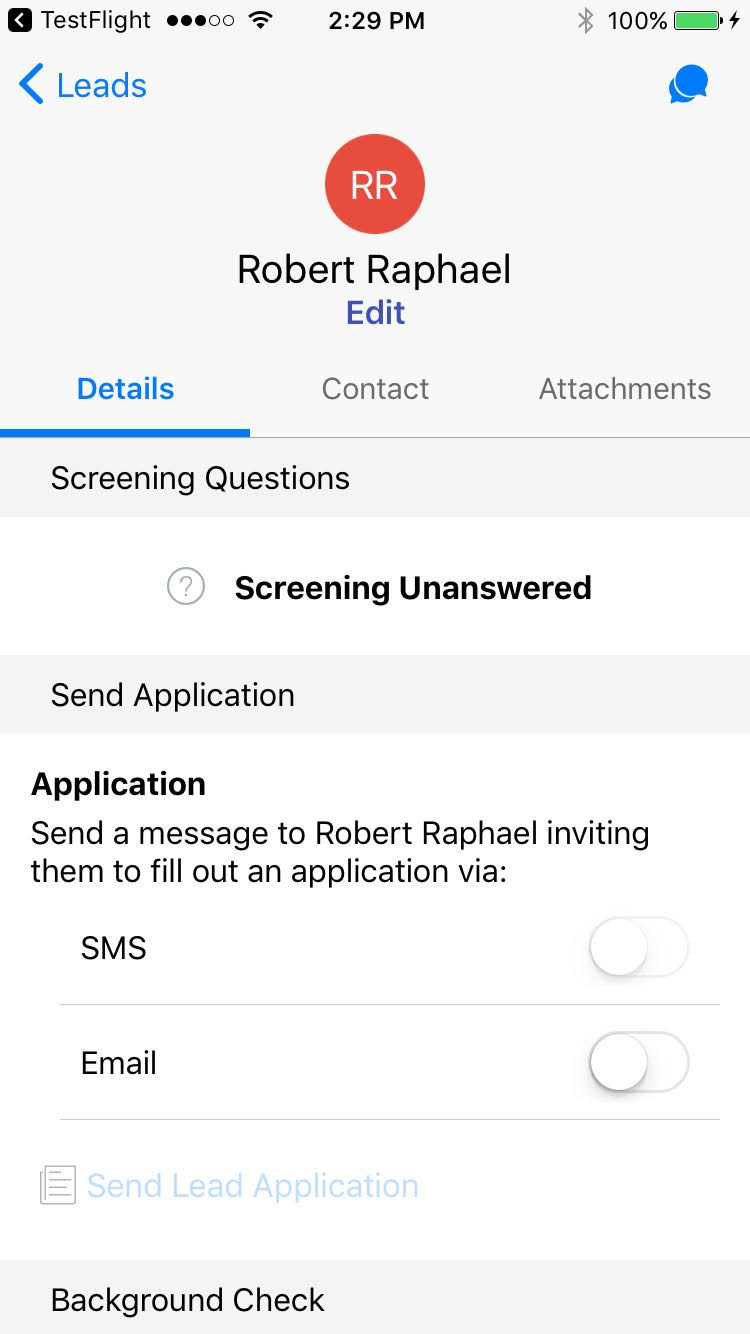 3. Tap the Create a New Tag link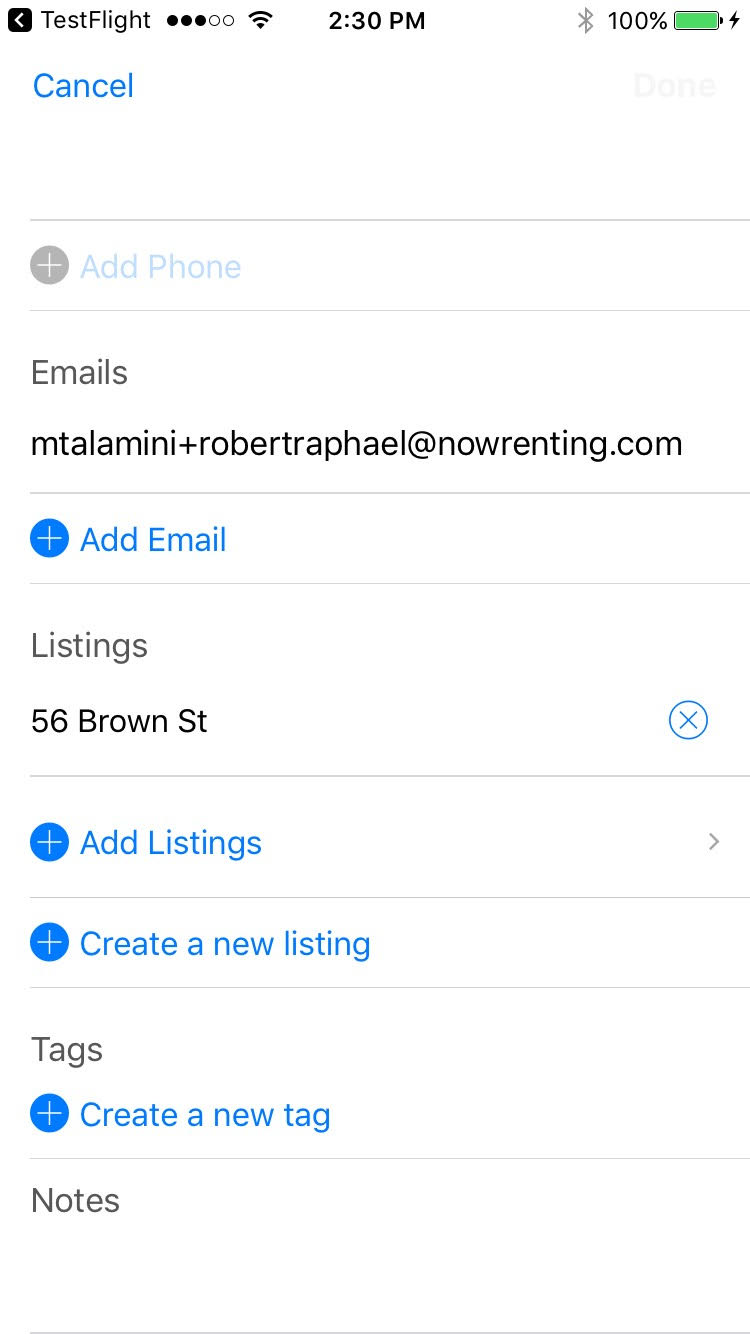 4. Type in the name of the tag and select a color for it, then tap the Save link.