Already have a lease you want to store? Add your leases already in motion to your NowRenting Lease to keep all your records in one place.
1. Select the lease you want to add the PDF to from your Leases dashboard


2. Click the Attachments pill.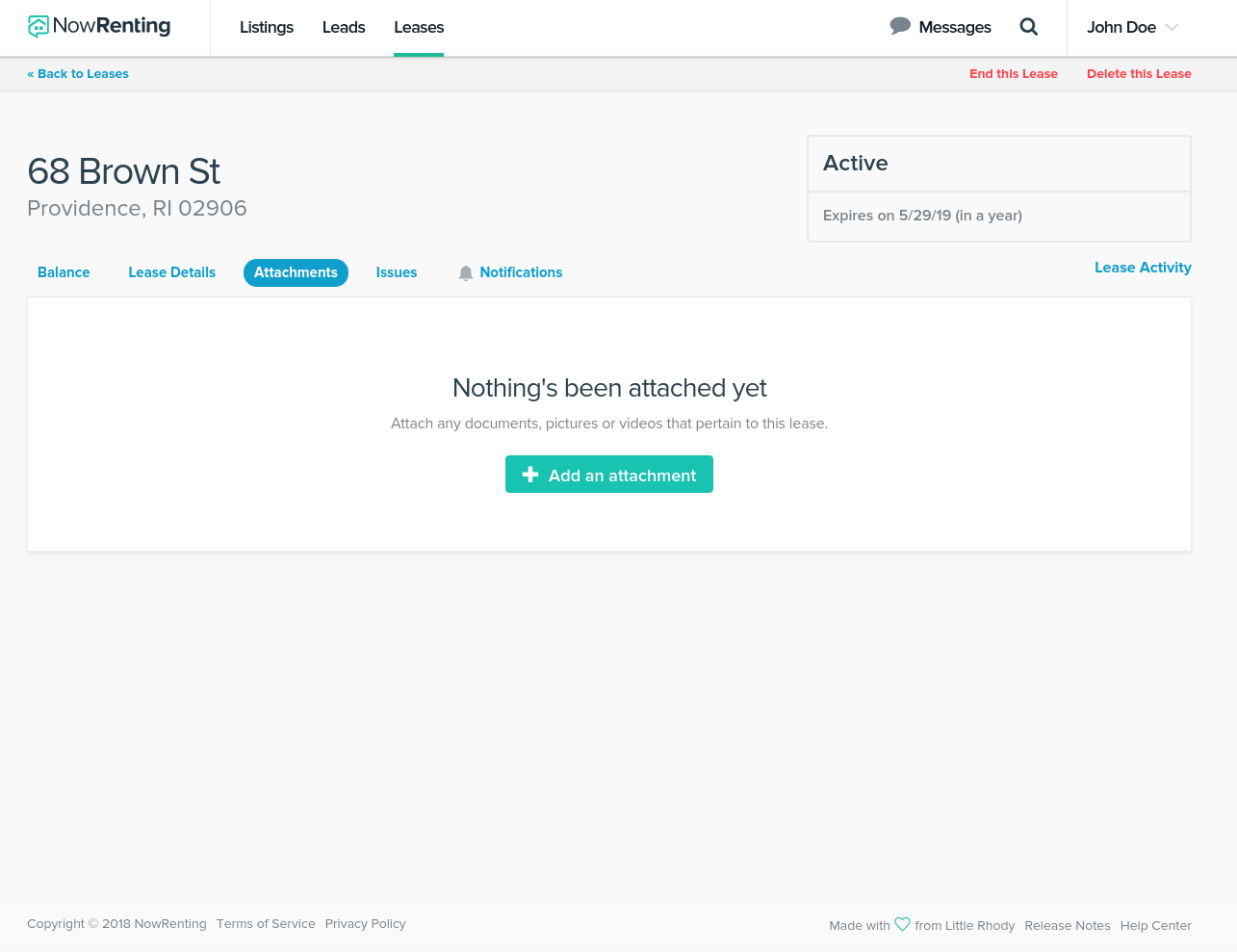 3. Click Add an Attachment and select a file from your computer. If you'd like, give it a name. Then click Add Attachment.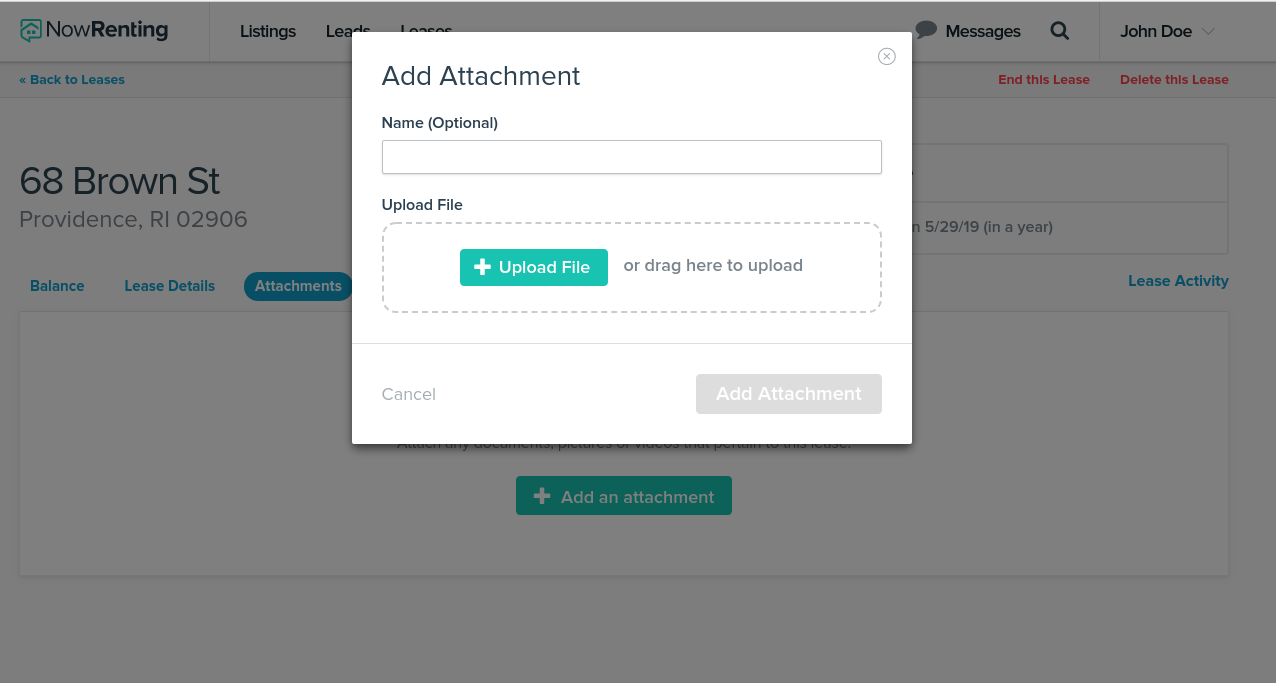 4. The attachment will be stored with this Lease, and will be accessible from the Attachments page.