(Note: This article is about connecting NowRenting to a bank account for the purpose of syncing financial data. To read about connecting NowRenting to a bank account so you can accept rent payments, see here.)
NowRenting can automatically import expenses from your bank account and associate them with a Property. To import expenses, first you have to connect NowRenting to your bank account. NowRenting uses Plaid, a national leader in financial connectivity technology, to facilitate this connection.
First, navigate to the Property Expenses settings page by clicking the link in the main settings drop-down menu. Then click the Connect a Bank Account link.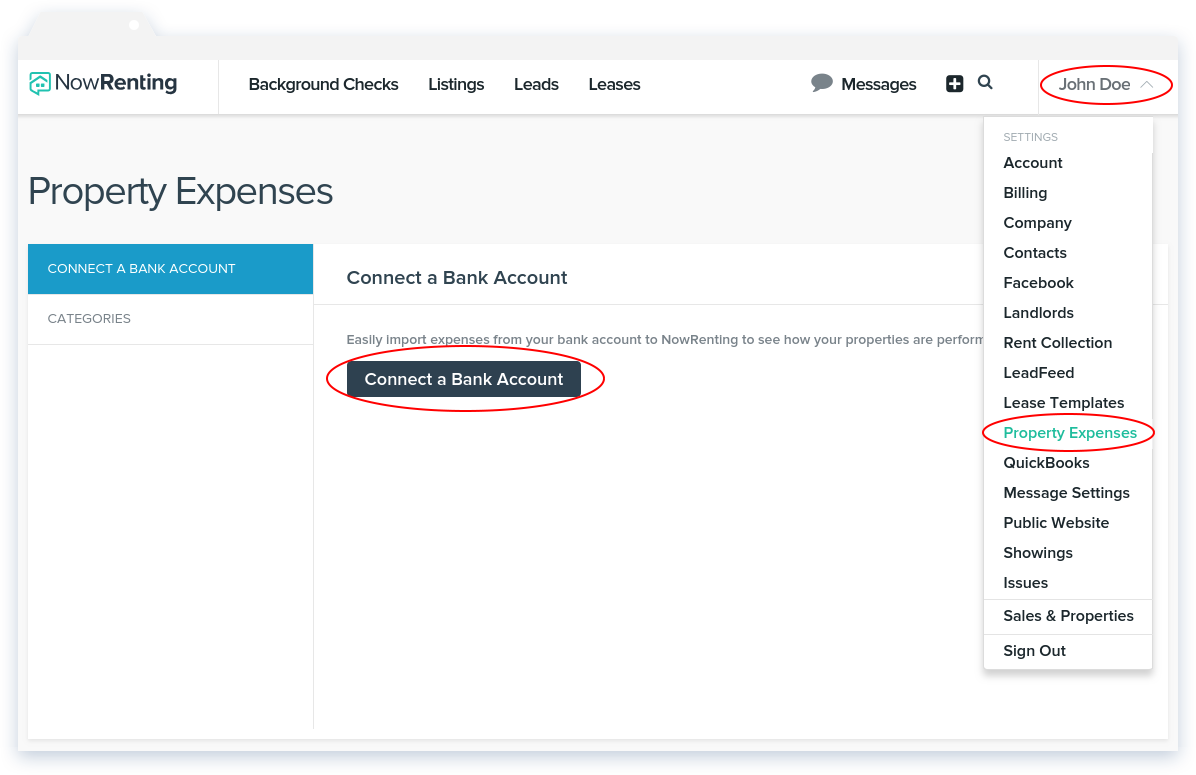 Click Continue to agree to the Plaid Privacy Policy.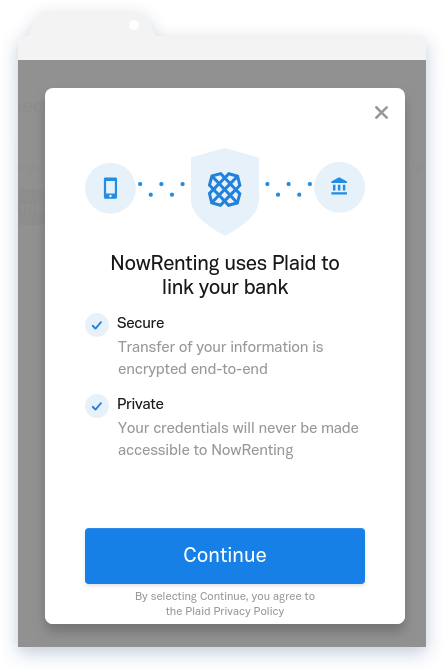 Then select your bank. If your bank is not pictured, use the search bar to locate it. Plaid supports thousands of institutions!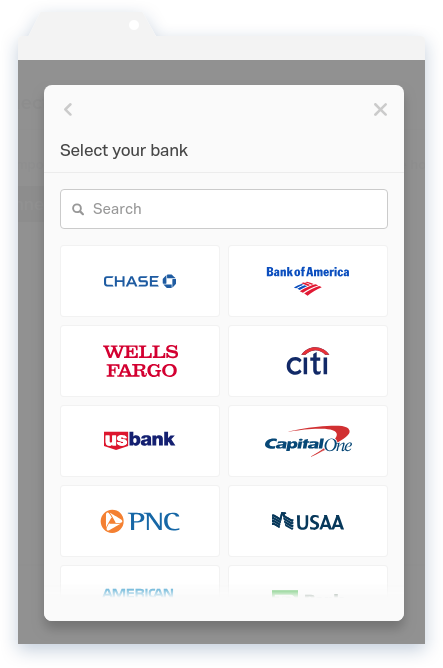 Enter the credentials you use to access your bank account online. For your privacy and security, this information goes directly to Plaid; NowRenting's servers never touch it.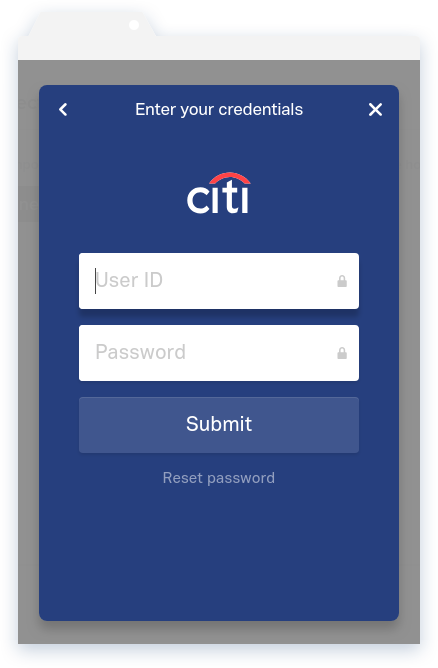 Select the account you want NowRenting to connect to.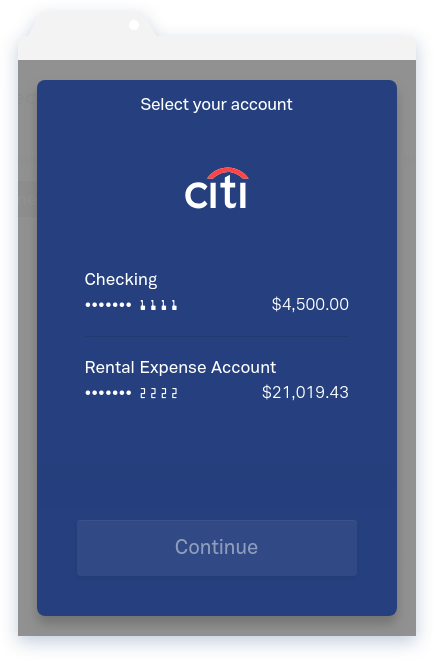 Congratulations! You've connected your bank account to NowRenting.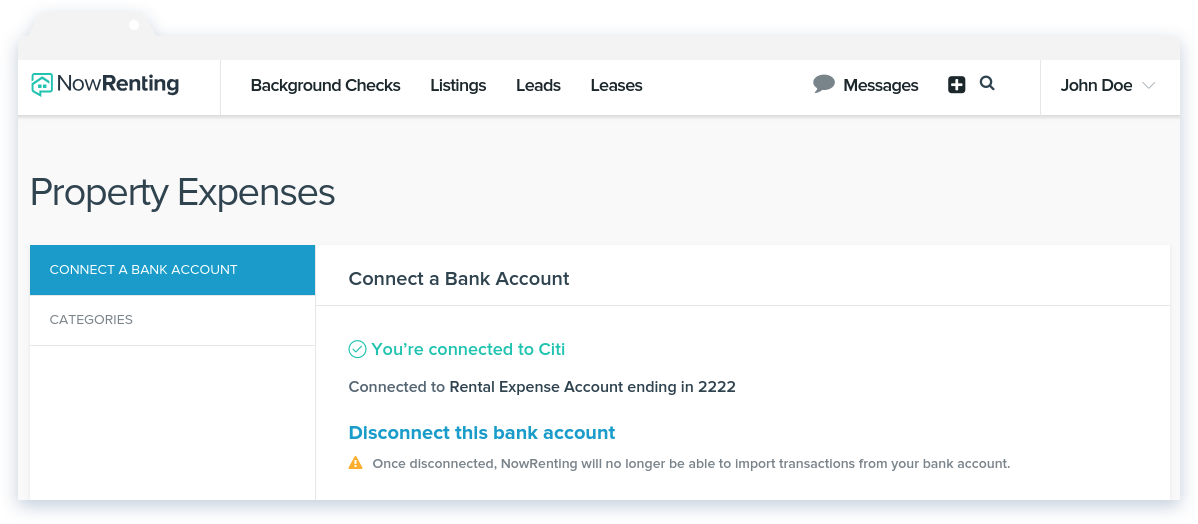 Once you've connected to Plaid, you'll want to create a Property to manage the imported data. Read about how to create a new Property here, and about how to sync expenses here.