(Note: This article is for tenants for whom you have already created a Lease. For information on how to create a new Lease, see here.)
First, navigate to the tenant's Lease by clicking the Lease link at the top of the page, then the Details link next to the tenant's Lease.
On the Lease's page, click the Lease Details pill. The very top section contains information about the tenants connected to this Lease. Confirm that the tenant's email address is correct (and if not, change it using the Edit link. Then click the Invite via email link.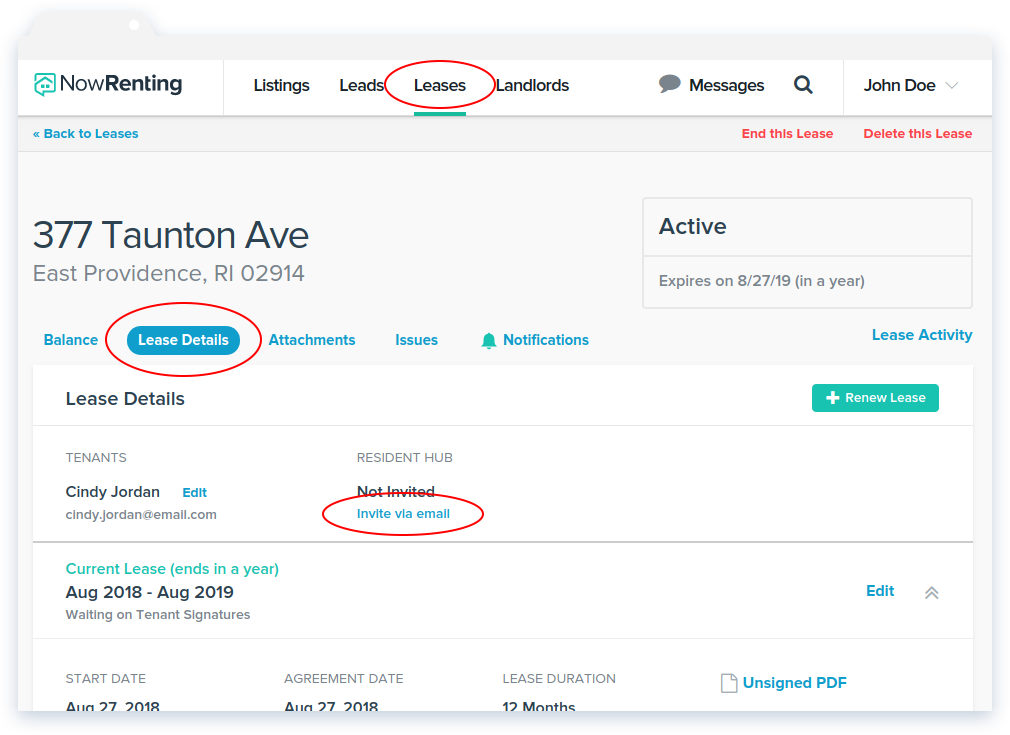 Once the email invitation has gone out, you'll see the word Invited, and have the option to send the invitation email again, or to cancel the current invitation.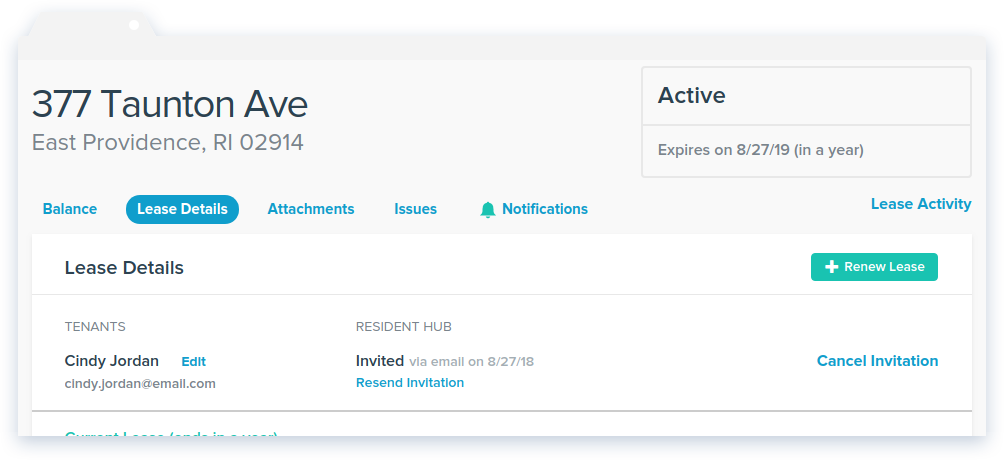 Your tenant will get an email like the one shown below, inviting them to create an account on the Resident Hub.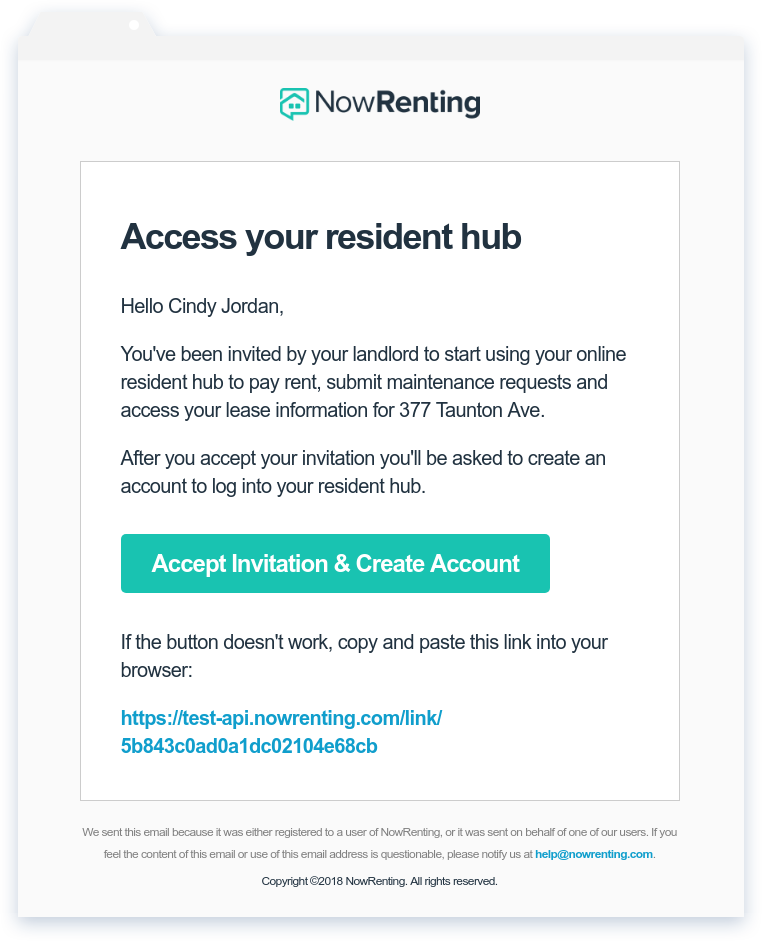 If you have enabled ACH payments, your tenant will be able to set up those payments through the Resident Hub. They'll also have access to their rent payment history, maintenance requests and NowRenting messaging to you.