To edit a Listing, first navigate to the Listings dashboard by clicking Listings in the top navigation bar. Then click the Listing you want to edit, and select the Edit Listing pill. This will update the information for the Listing on the NowRenting Directory as well as all syndication partner sites.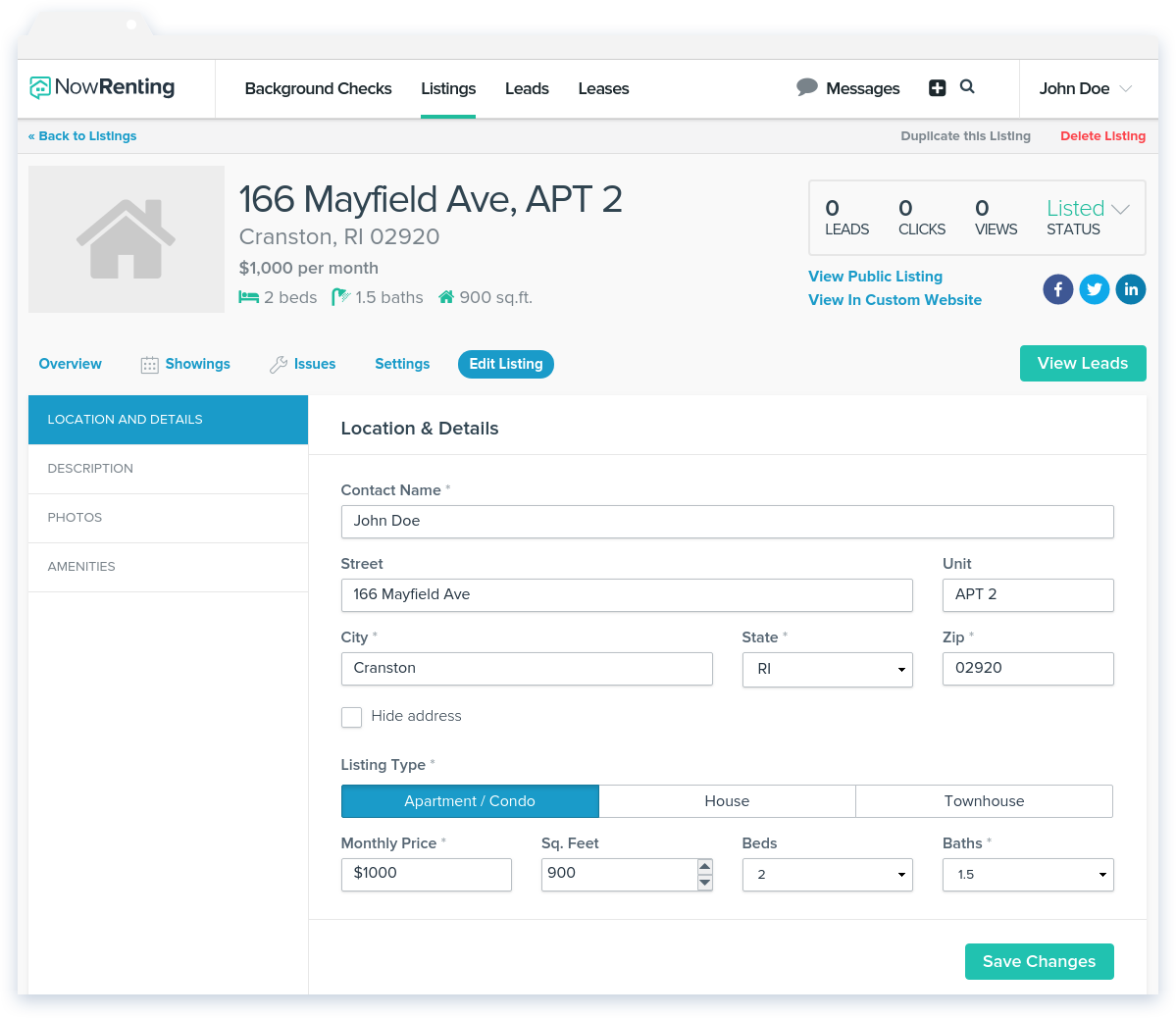 Location and Details
The Location and Details tab lets you edit the most important information about the property, such as:
Address
Price
Number of bedrooms and bathrooms
Square feet
You can also choose to hide the address from public view in all syndication sites by checking the Hide Address box.
Description
The Description tab lets you write a description of the property, as well as specifying your desired terms for the lease and the date the property will become available.
Photos
Add your most stunning photos of the property here! You can also change the order photos will appear in syndication (either by dragging or using the up and down arrows), as well as providing a description of the photo.
Amenities
Show potential tenants all the property has to offer by listing its amenities on this tab. As well as providing a convenient list of the most common amenities to choose from, you can type in your own under Additional Community Amenities.