NowRenting enables you to take advantage of the power of Facebook in two ways:
All listings for which syndication has been turned on are posted to the NowRenting Facebook page, the same as all our other syndication partners.
You can link your Facebook account to your NowRenting account, which will allow us to post all your new listings to your personal Facebook page.
Putting your listings on your personal Facebook page is a great way to take advantage of the network of friends and acquaintances you already have. Here's how:
Click on your user name in the upper right corner of the screen and select the "Facebook" option on the dropdown.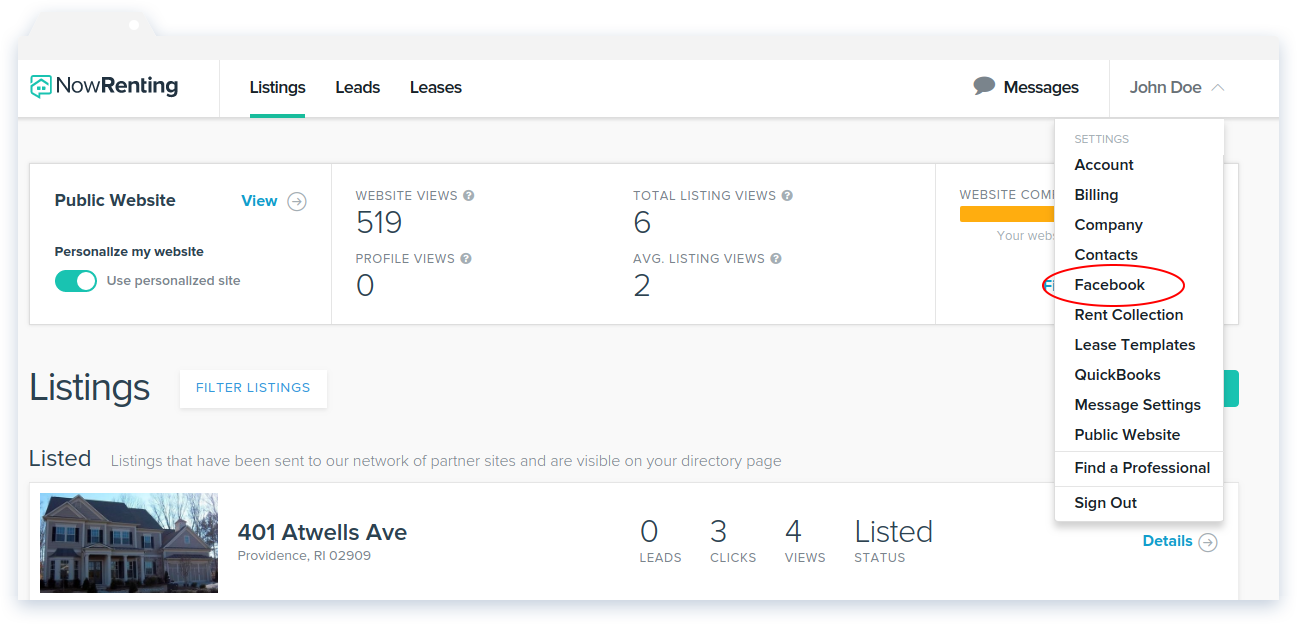 Click the "Connect with Facebook" button and follow the instructions in the popup to give NowRenting permission to access your Facebook account.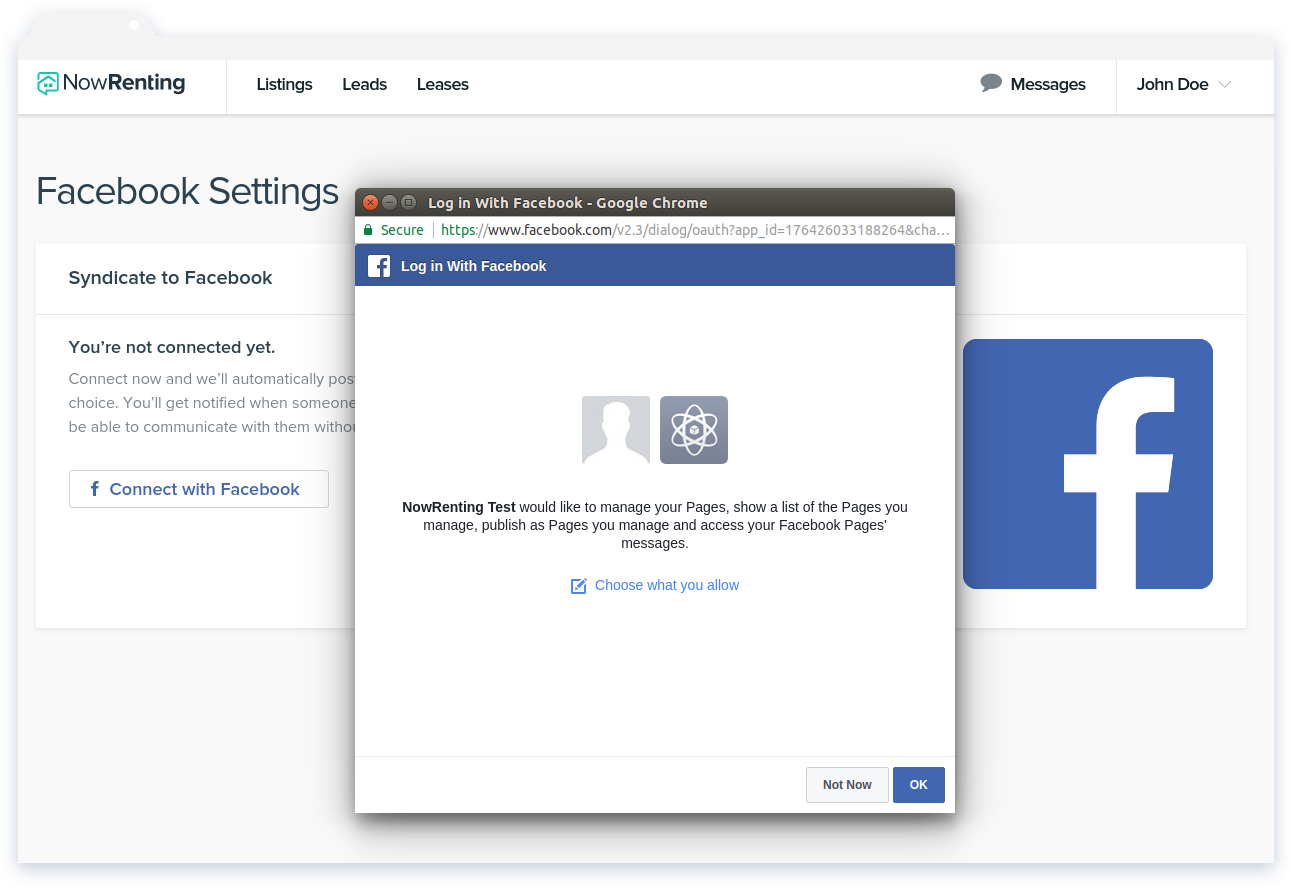 You'll see a list of Pages attached to your Facebook account. Select which one you'd like NowRenting to post your listings to. (If you haven't created any Pages yet, see Facebook's documentation here. After creating a new Facebook Page, reload nowrenting.com/settings/facebook and you should see your new Page in the list.)
Congratulations! Now all your new syndicated listings will be automatically posted to your Facebook Page. (If there's a listing you'd like to post to Facebook that's already syndicated, you can turn syndication off and on again in order to post it to Facebook.)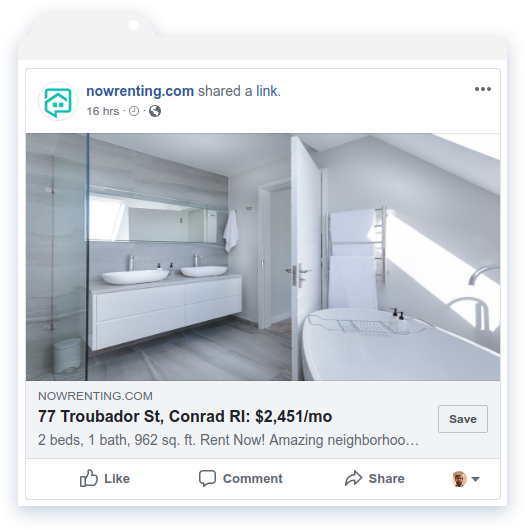 (For a complete list of NowRenting's syndication partners, see here.)