Click the Listings link on the top navigation bar, then select the Listing you want to view. Make sure the Overview pill is selected.
Then click the View Syndication Details button in the lower right.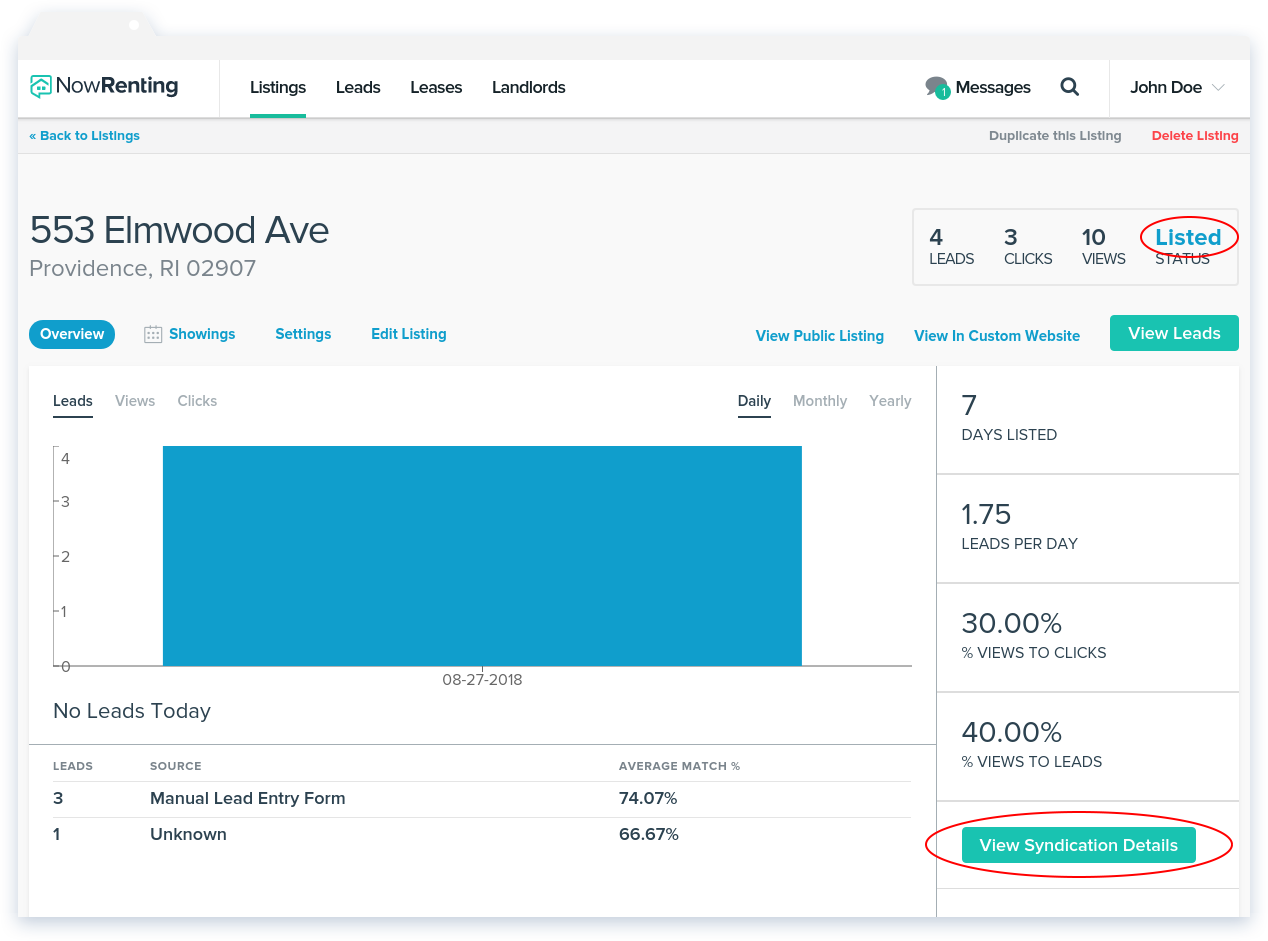 (The syndication details screen can also be accessed by clicking the Listing status link in the upper right, or on the Settings > Listing Status page.)
The window that pops up will display the primary listing networks NowRenting sends your listing to. The arrow icons to the right of each entry will be links to your listing's page, if available.


(Note: NowRenting Listings are syndicated to the Zillow Rental Network through HotPads, and will appear on more listings sites than those shown in the Listing Status window. See HotPads feed partners for more information.)