Click the Listings link on the top navigation bar, then select the Listing you want to view. Select the Overview pill and scroll down. The Syndication Details section will be at the bottom on the right.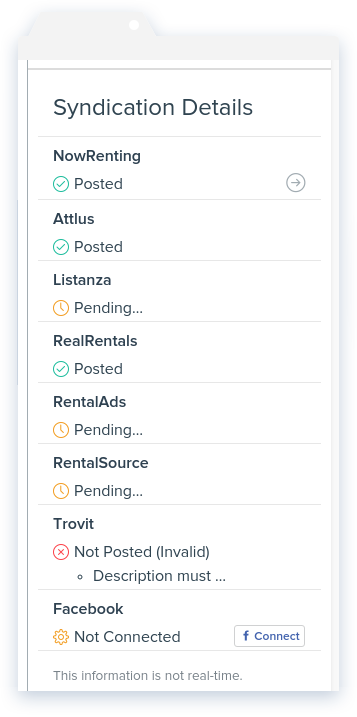 This section displays the primary listing networks NowRenting sends your listing to. The arrow icons to the right of each entry will be links to your listing's page, if available.
The information in this section represents the most recent automatic report from the syndication partner's system to NowRenting. For that reason, it may not represent very recent changes in syndication status.
(Note: NowRenting Listings are syndicated to multiple networks, and will appear on more listings sites than those shown in the Listing Status window. See Listanza feed partners for more information. A complete list of NowRenting's syndication partners can be found here.)