The listings widget allows you to display your Listings on your own website. Navigate to Settings > Public Website > Widgets.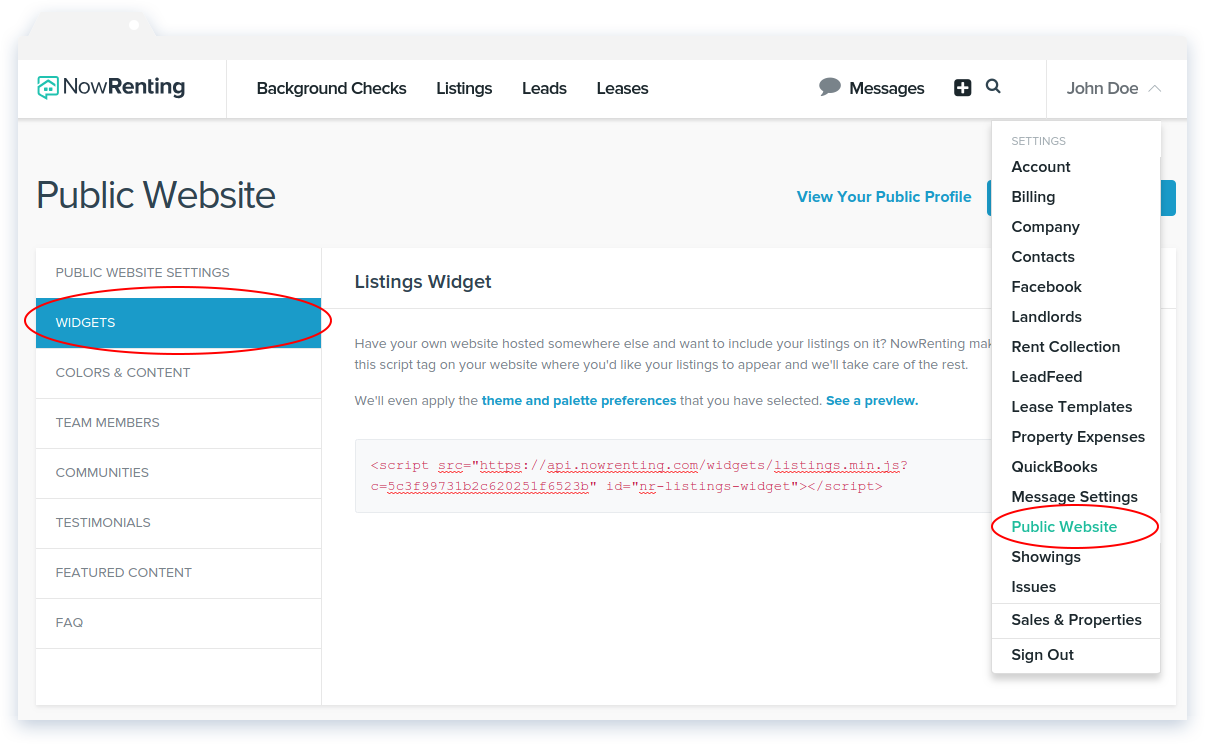 Clicking the theme and palette preferences link will take you to the Colors & Content tab, where you can choose between four professionally-designed themes and six palettes. As well as determining the style of your public site, these settings also control the style of the Listings shown by the widget.
Click the See a preview link to open a new browser tab that shows the listings widget as it will appear on your site. The widget allows visitors to sort by location or price, and to use NowRenting's powerful filtering tool to find just what they're looking for. Each Listing also has a Schedule a Showing link, which lets a visitor request a showing appointment.
Installation
To install the listings widget, all you have to do is copy the code into your site's HTML. Each hosting service or web platform will have their own way of facilitating this. If you're not sure what to do, talk to your webmaster.