Why an Application Process?
NowRenting sends your listings to our whole network of partners, so it's important for us to maintain a reputation for accurate, up-to-date listing information. To this end, we've established a process that allows us to review each listing before syndication.
This benefits you too: Apartment hunters are more likely to take your listing seriously if it's surrounded by other trustworthy listings. You don't want your property showing up next to a bunch of spam!
We aim to deal with applications quickly and fairly; if you'd like to talk to us about it, feel free to drop us a line here.
Marketing Your Listing
During the process of creating a new listing, you'll encounter a step entitled Marketing. To begin the syndication approval process, click the toggle switch next to Syndication is OFF.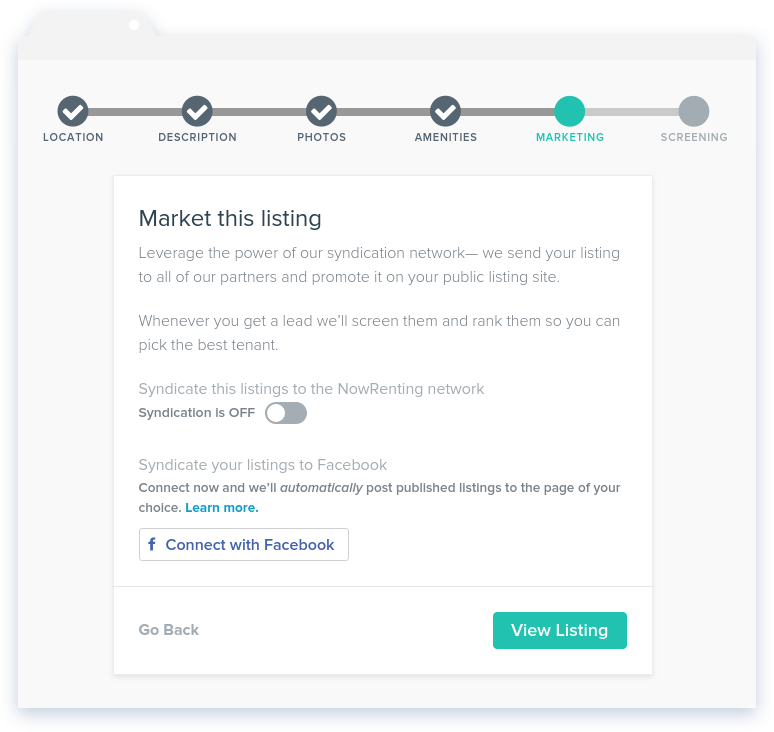 Fill out the application. Be as accurate as possible, so that we'll be able to verify that you listing is legitimate.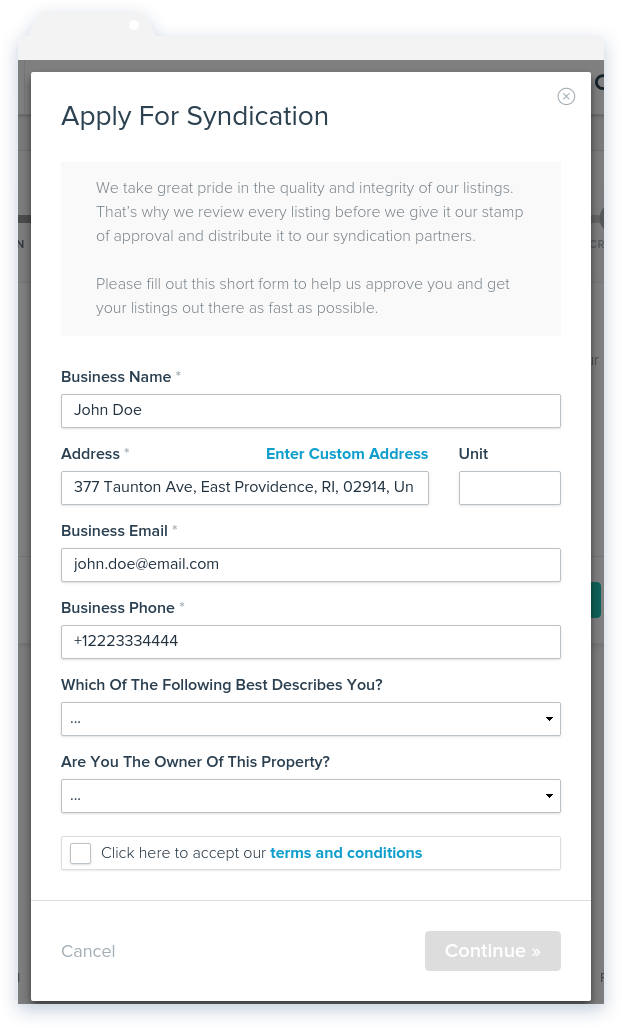 (For a complete list of NowRenting's syndication partners, see here.)
The syndication status of a Listing is controlled by the Syndication Status Dropdown, which can be found on the right of the Listing's details page. If you haven't completed the application yet, changing a Listing's status to Listed will bring you back to it.


During the Approval Process
The Listings page shows syndicated listings by default, so until your listing is approved, it may not appear when you first navigate there. Click the clear your filters link to display all of your listings, whether syndicated or not.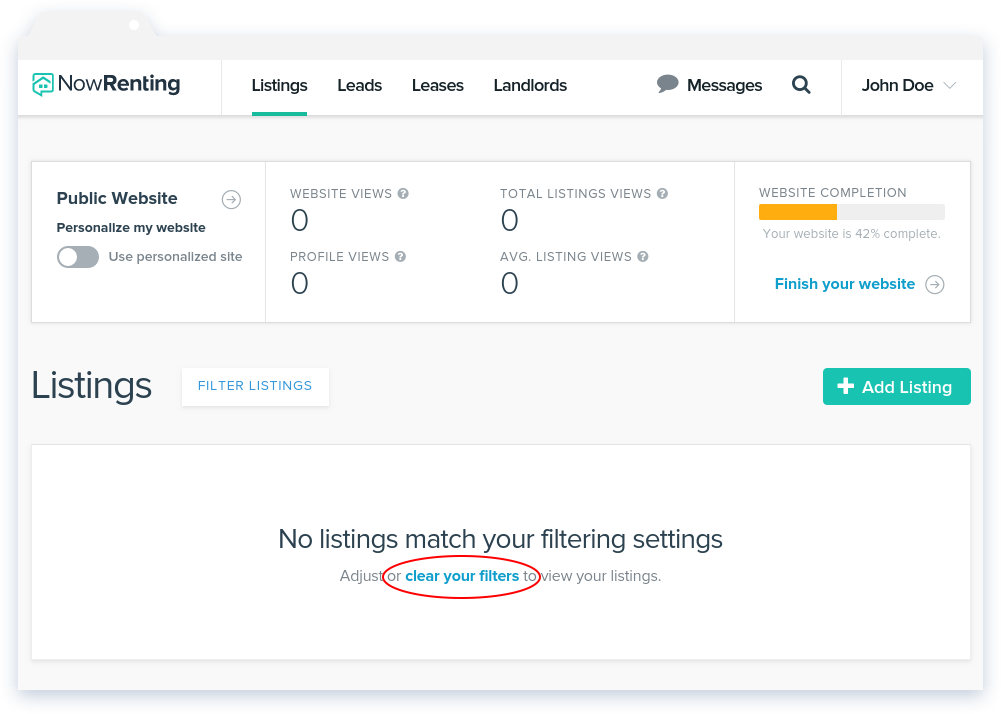 You'll see that the listing you just created is Unlisted. This indicates that it is not being syndicated to our network of partners or shown on the NowRenting Directory.


Approval
When we approve your listing, you'll get an email like the one shown below. Follow the link to continue the syndication process.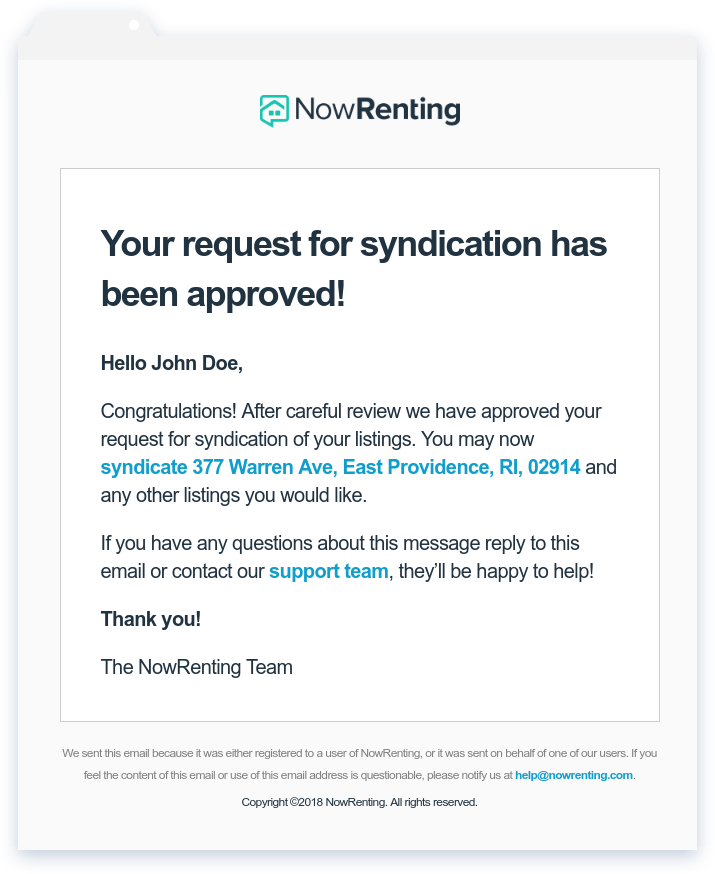 One of NowRenting's most useful features is the Screening Questionnaire. This helps us short through your Leads to show you the prospective tenants who line up most with your preferences. But we can't do that if we don't know what your preferences are! So take a minute to customize the screening questions so that they reflect what you're looking for in a tenant.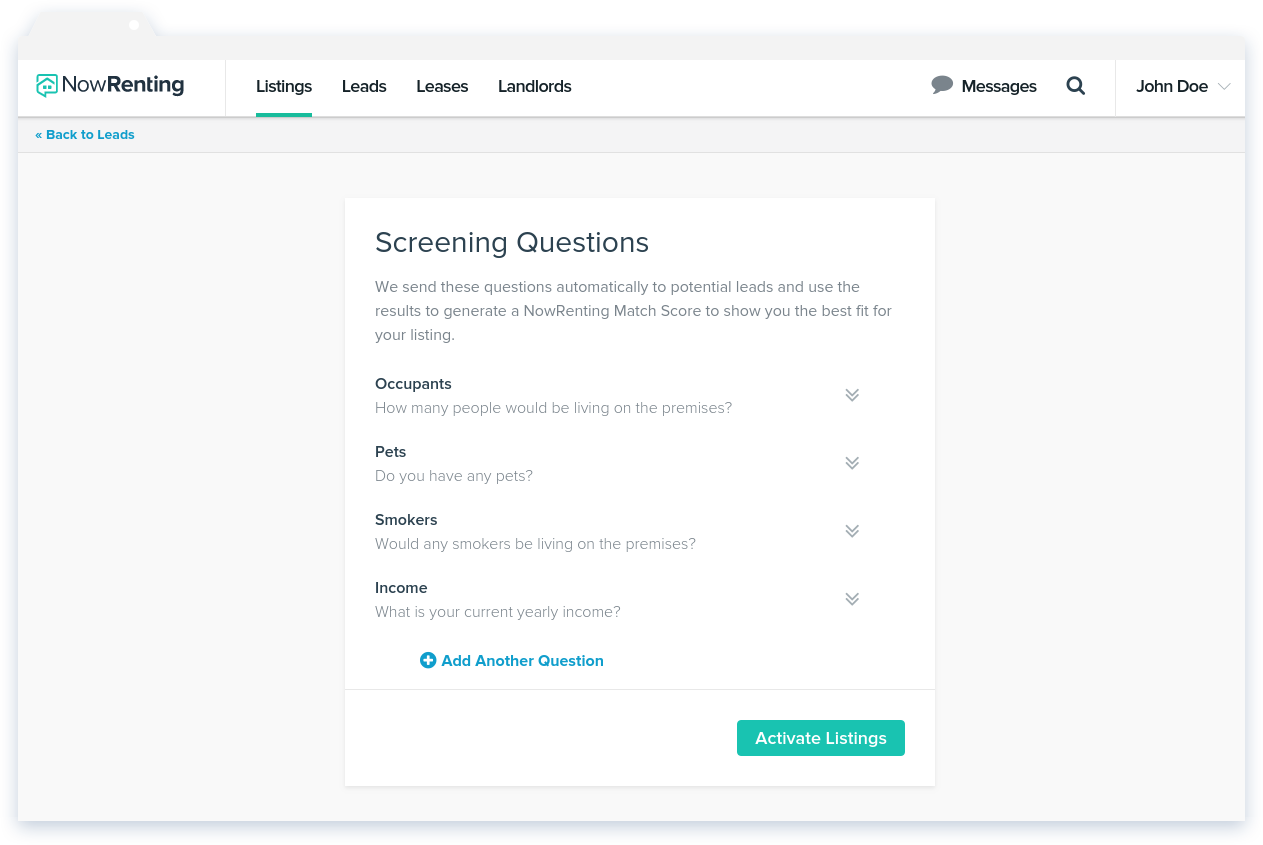 When the Listing is syndicated, the Listings page will show it with the status Listed. You can manage the syndication status of your listing by clicking on Details, then the Settings pill, and making sure you're on the Listing Status tab.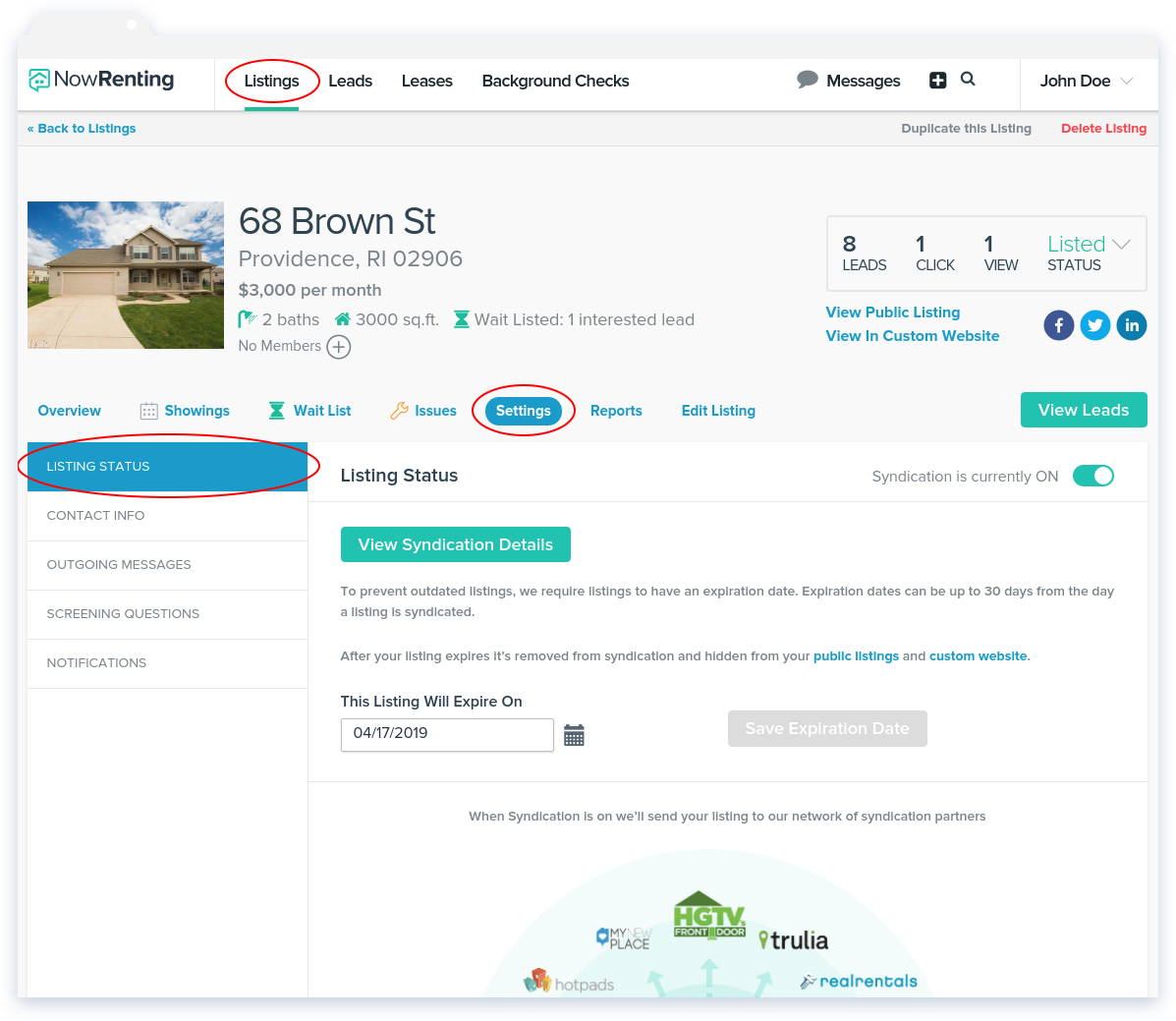 Here, you can turn syndication on and off with the toggle switch in the upper right.
(Note: All NowRenting Listings are automatically given an expiration date. This is to prevent our system from filling up with outdated listings.
If you find that your Listing has expired, simply turn syndication on again manually, using the toggle switch on this page, and a new expiration date will be set.)