NowRenting allows you to place a Listing on hold, so that interested Leads are added to a wait list rather than contacted immediately. Just navigate to the Wait List pill in the individual Listing page.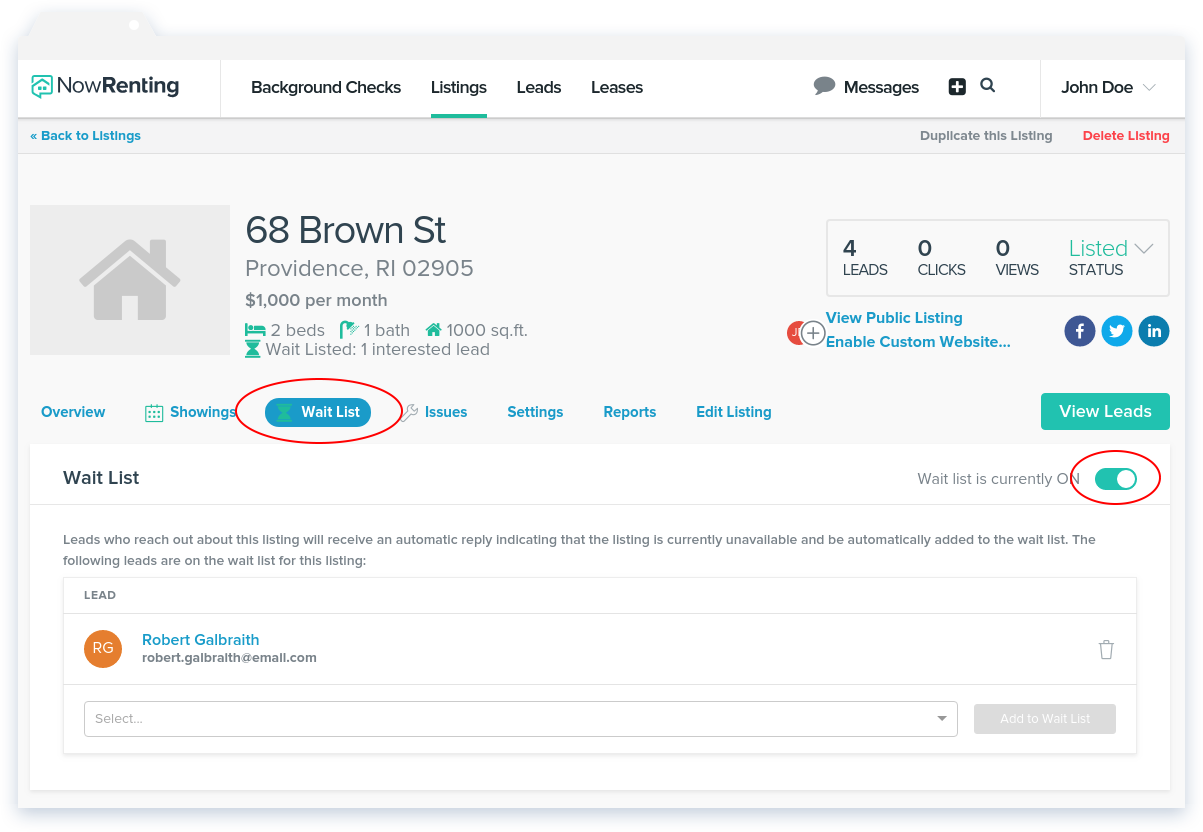 Turn on the wait list for the Listing by clicking the switch in the upper right. While wait list is turned on, Leads who interact with the Listing will be added to the wait list.
When the property becomes available, you can turn the wait list off using the same switch. You'll be asked to choose whether you want to send your standard starting communication to the wait listed Leads (whether that's screening questions, an application or an invitation to schedule a showing).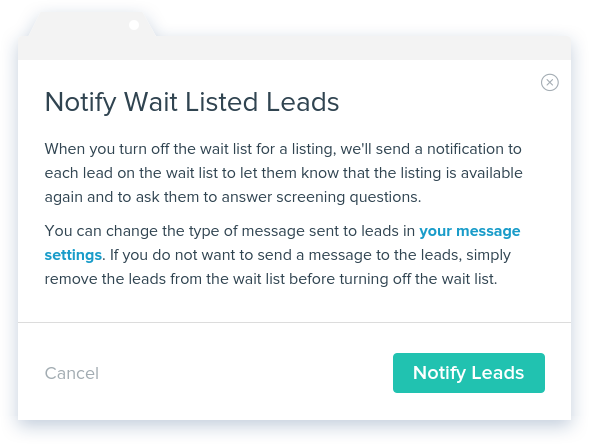 You can change what will be sent to these Leads in the Settings > Outgoing Messages tab. Overall default values can be changed in Settings > Company > Outgoing Messages.