NowRenting partners with Transunion, an accredited credit reporting agency. We put the responsibility on the applicant to pay for a background check, credit report and eviction report.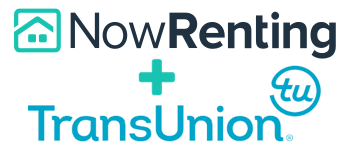 Responding to a background check request
If you've received an email like the one pictured below, it means that a landlord has used NowRenting to request a background verification report about you. Click the link and you will be directed to NowRenting to respond to the request.

Enter your personal information in the form provided. Be sure to follow the link provided to review TransUnion's terms of service here and here.


On the next page, there will be some security questions from TransUnion designed to verify your identity.

Finally, you may be asked to pay a fee for the background check.

Have more questions about TransUnion? Contact a customer support representative to talk it over in more detail.