NowRenting allows showing attendees to provide feedback on their experience, which is compiled into a handy weekly report.
When a showing is finished, NowRenting will automatically send feedback request emails. You can change the text of these emails in Settings > Company > Outgoing Messages.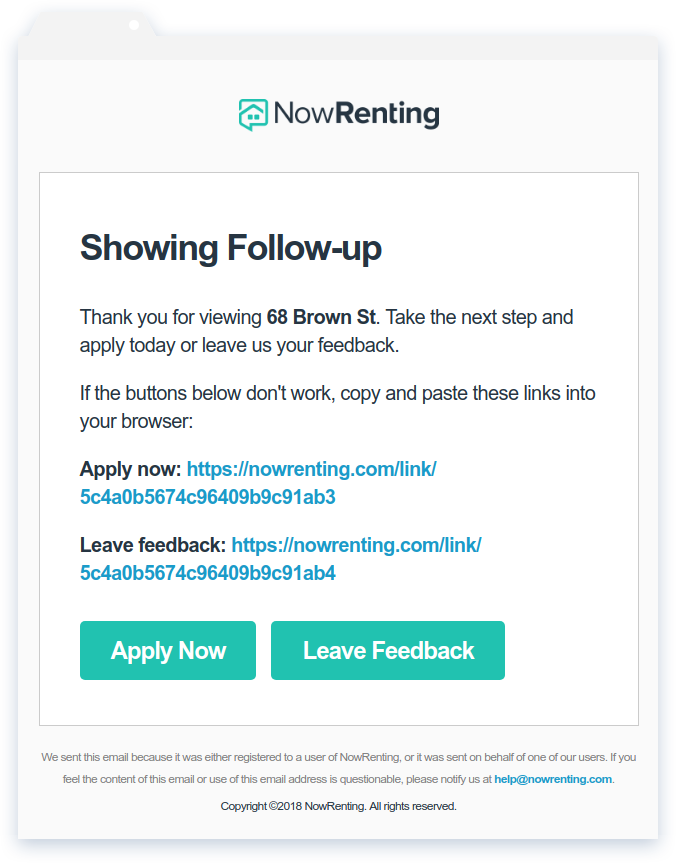 Clicking the Leave Feedback button takes Leads to a page where they can leave feedback, choosing between Very Bad, Bad, Neutral, Good or Very Good. They will also be able to type in additional comments.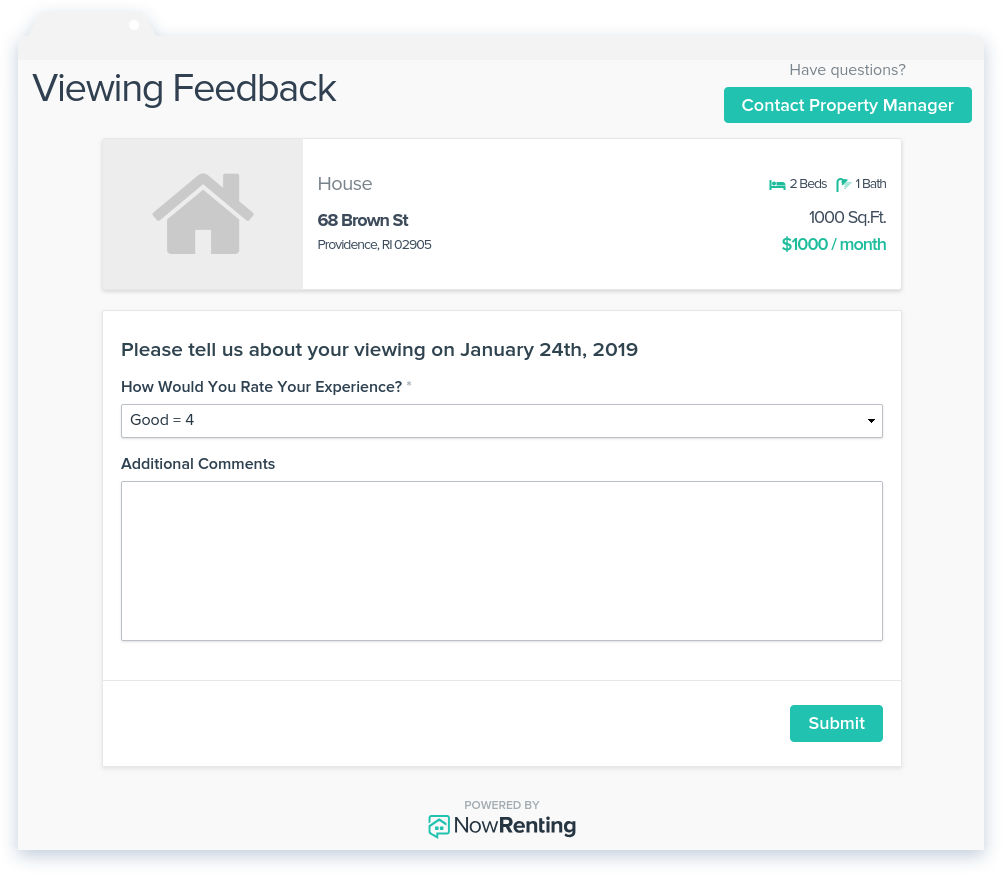 Be sure to mark as No Show any Leads who confirmed their appointment, but didn't attend. This allows NowRenting to curate your feedback appropriately. The daily view of a showing gives access to the No-show button, which lets you tell NowRenting which Leads didn't show up.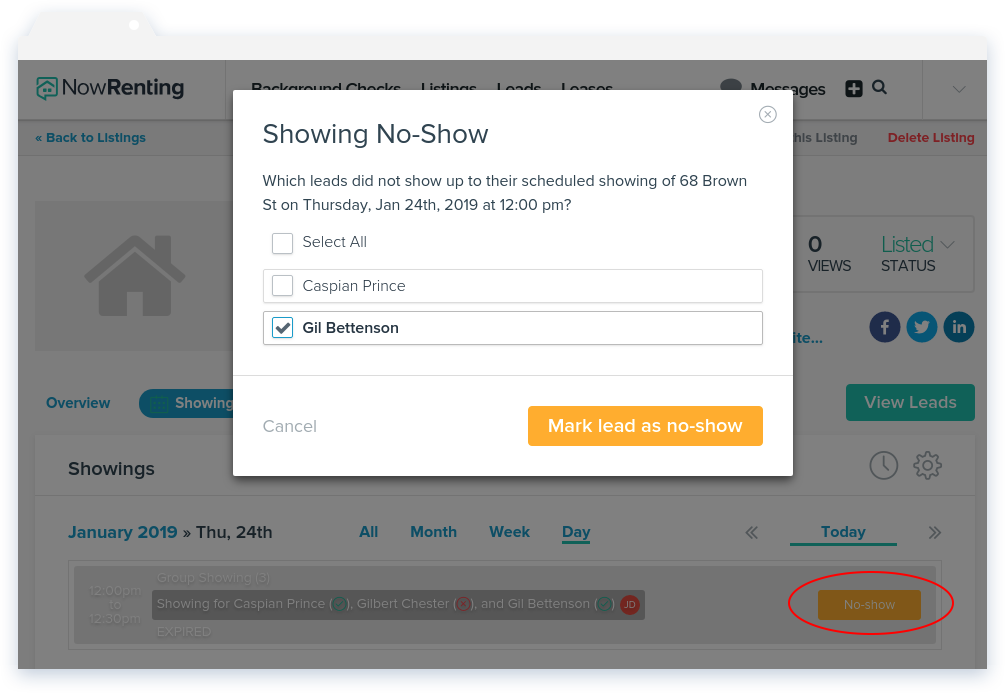 Attendee responses are compiled as part of your weekly Owner Report. For details on the Owner Report, see the help article here.