(Note: This article is for landlords who want to know how to invite a prospective tenant to schedule a showing. If you're a prospective tenant and you want to see how to schedule a showing, see here.)
Navigate to the individual Lead's details page and click the Showings pill. Select how you want to send the invitation and make sure that the Listing address is correct, then click Send Invitation.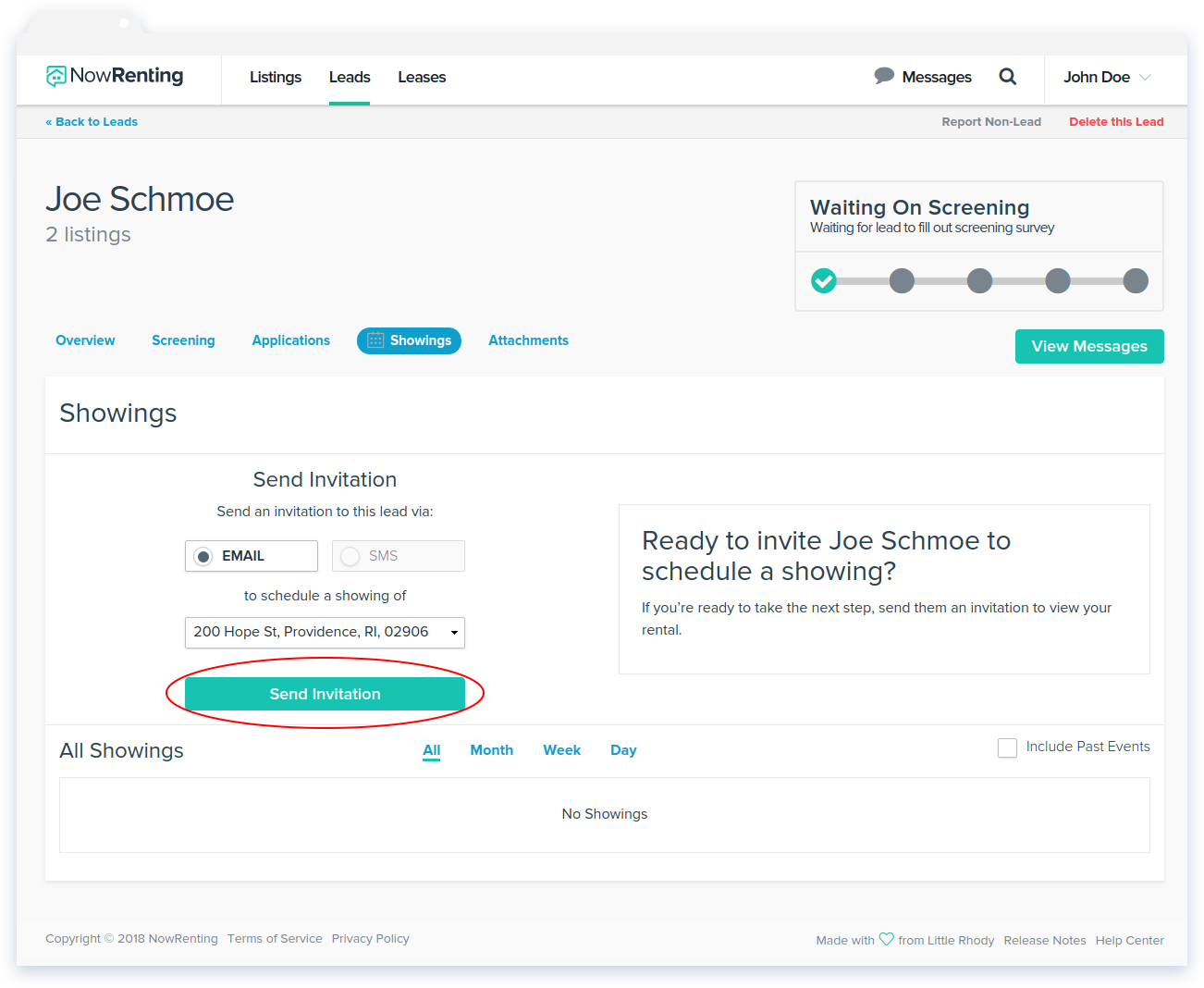 The Lead will receive an email inviting them to schedule a showing.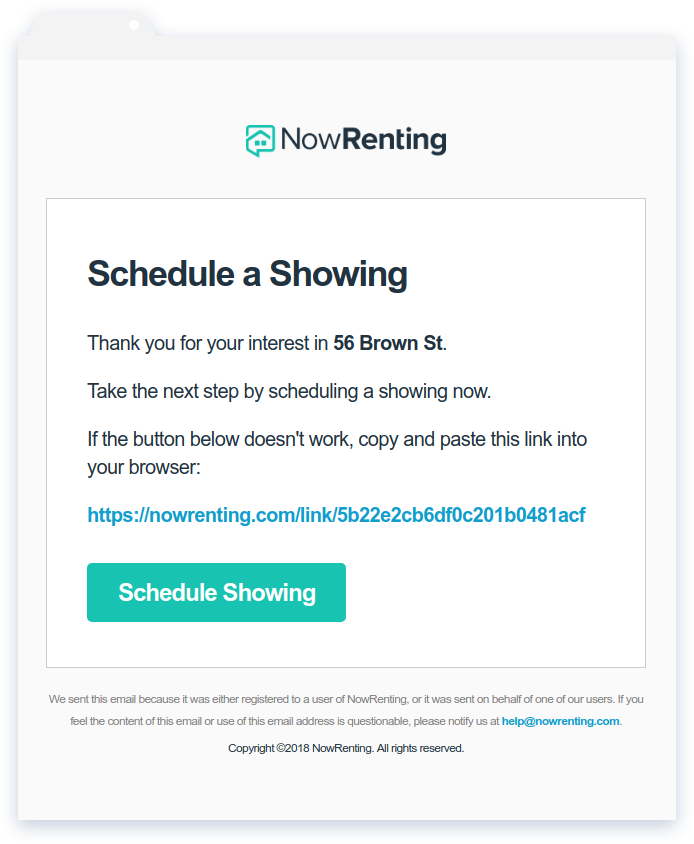 Once they have selected a date and time, you'll see an entry on the Listing's Showings settings page asking you to accept or decline. If the time works for you, accept it.
Note: The Showings settings page is also where you can enable or disable showings for a Listing.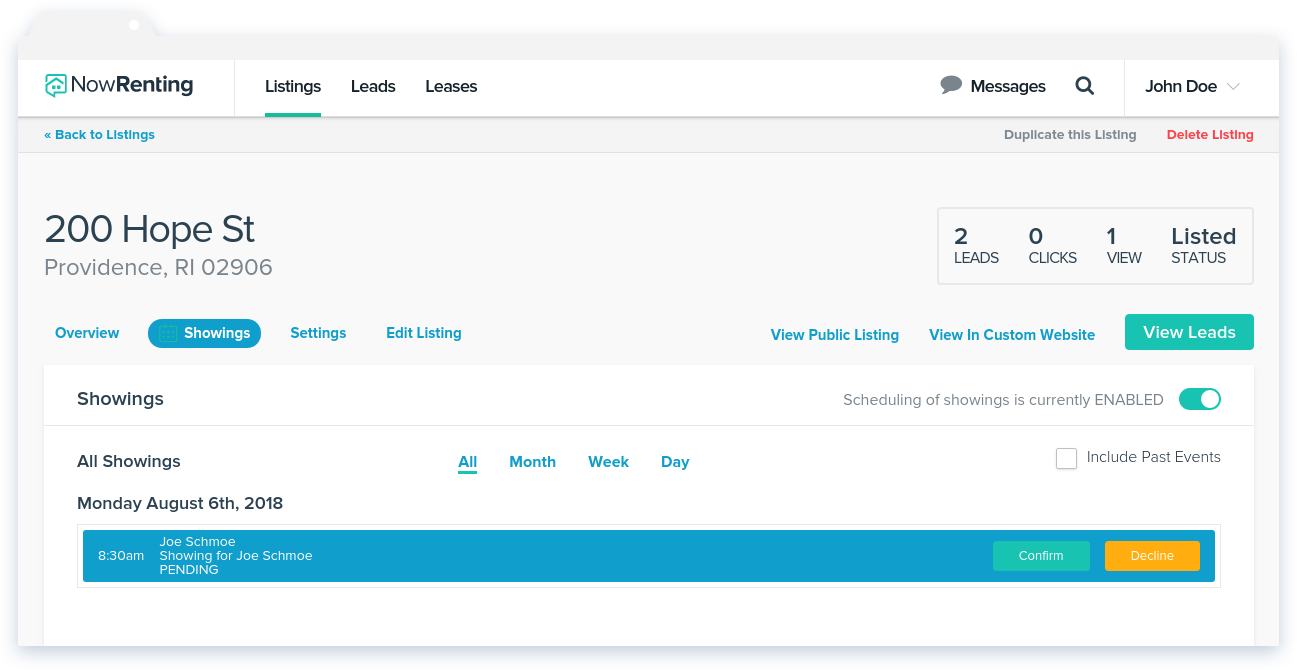 Confirm the date, time and address, and NowRenting will send each of you an email about the appointment.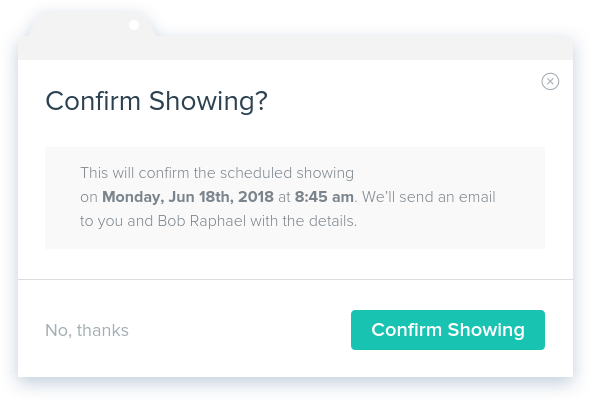 Several different views are available to display your schedule of showings. For instance, click Month to see your showings scheduled for the current month.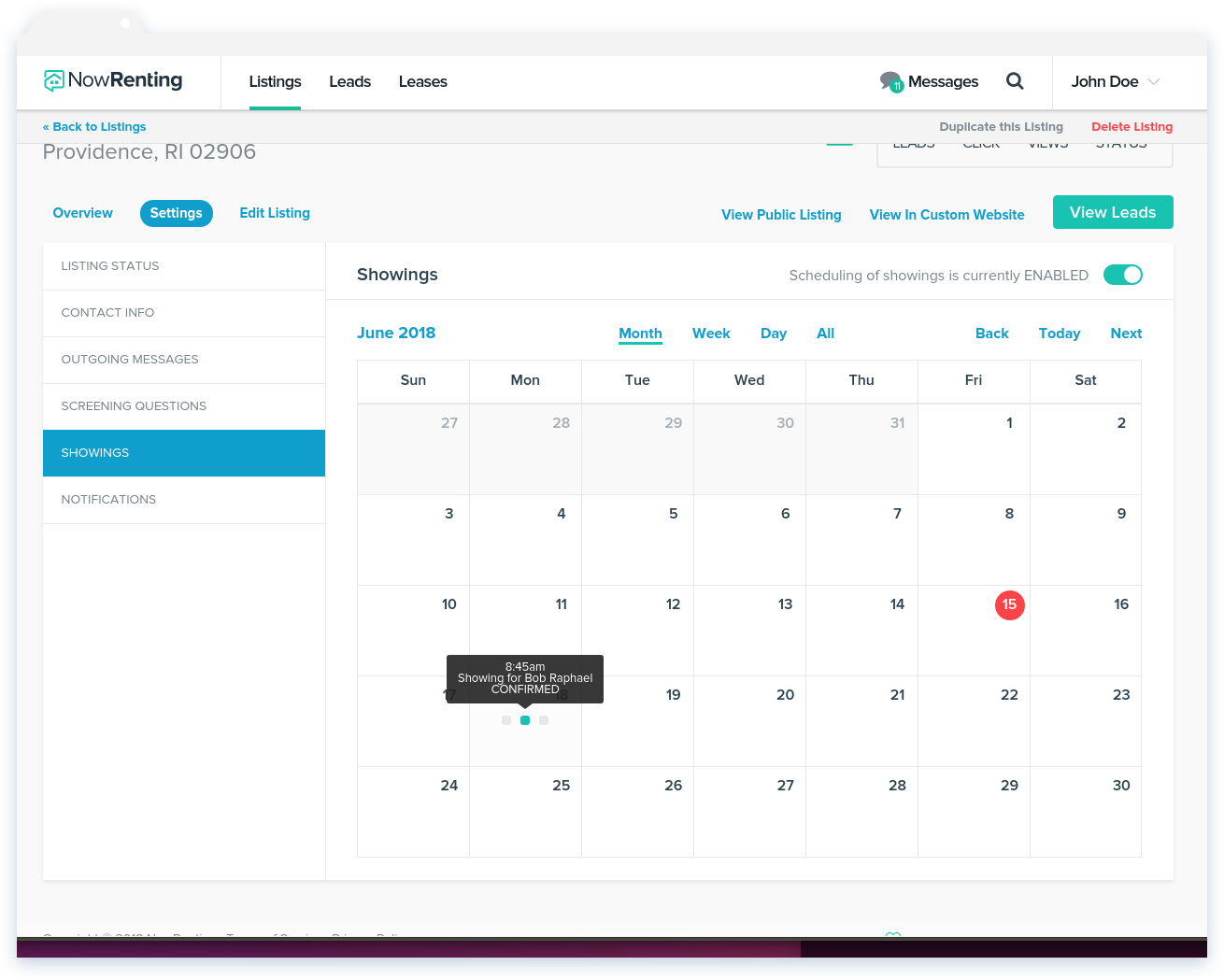 There is also a showings calendar under the Showings pill in each Lead's details page, and a master calendar that displays all of your showings, accessible by clicking Showings in the upper right hand corner dropdown menu.
If a user has been assigned to the Listing, their initials or avatar will be shown in the calendar entry.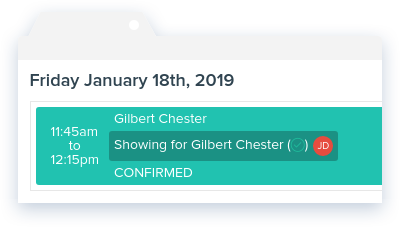 Group Showing
You can also create a group showing, which will have a set date and time, and to which you can invite multiple Leads. For instructions, see here.