(Note: This article is for landlords who want to know how to invite prospective tenants a showing. If you're a prospective tenant and you want to see how to schedule a showing, look here.)
To schedule a group showing, first navigate to the Leads page by clicking the link in the top navigation bar.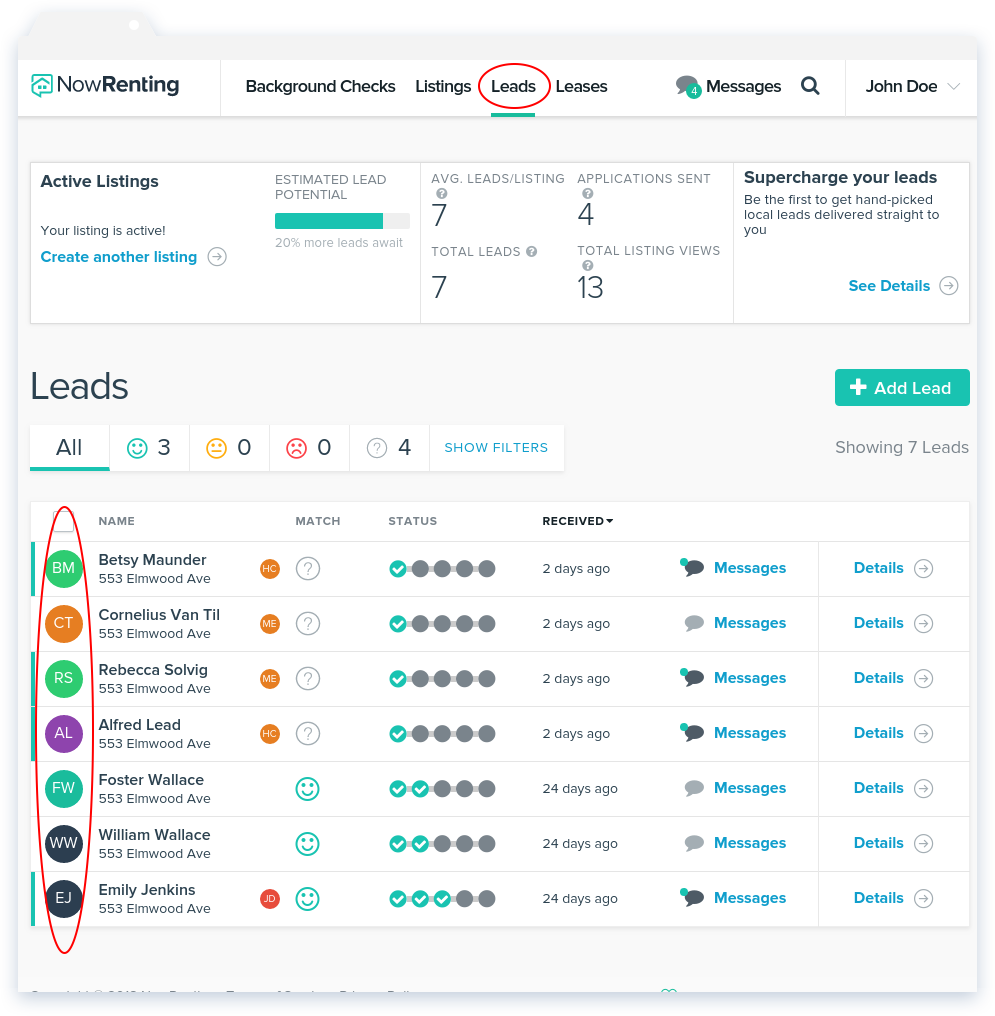 Then select the Leads you want to invite to the showing. If you hover your pointer over the Lead's avatar on the far left, a checkbox will appear. Click it to select that Lead and show all other checkboxes.
Once you have selected the Leads you want to invite to the group showing, click the Showings link.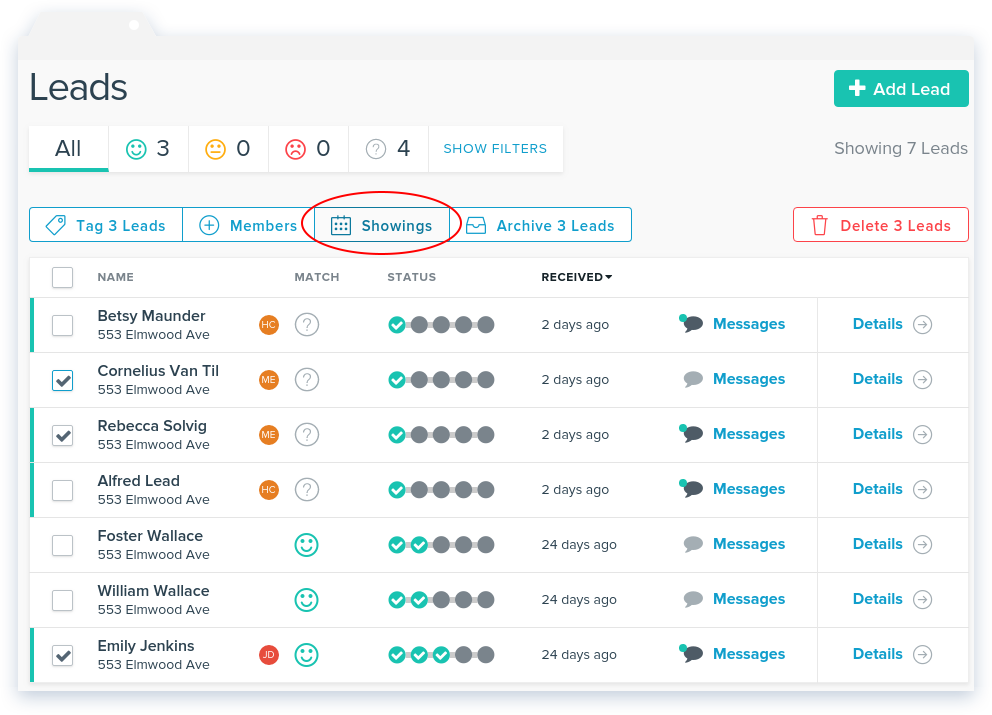 In the window that appears, choose the Listing you want to show. Then enter the duration of the event and select how to send invitations.
If you select Allow leads to choose date and time, NowRenting will send out separate, individual showing invitations, just like those described here. This is not a group showing.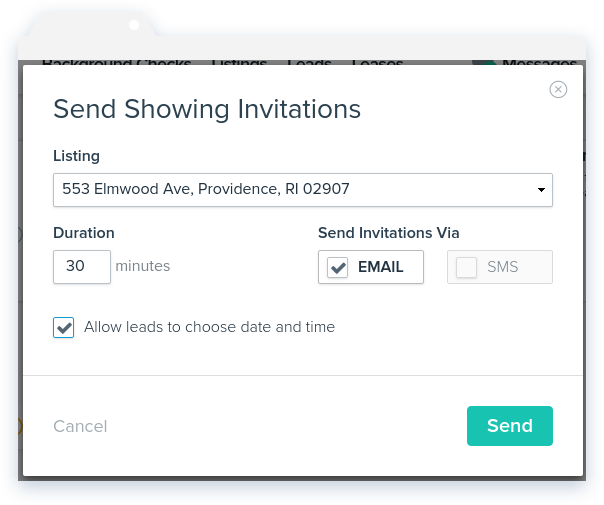 To create a group showing, leave Allow leads to choose date and time unchecked. Set the date and time of the showing in the selectors that appear.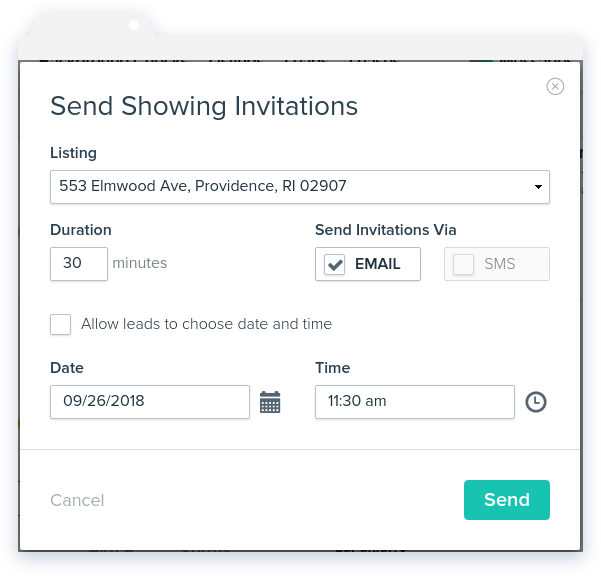 You can confirm that the showing has been scheduled, and see the status of the Leads you've invited, by going to the Lead details page and selecting the Showings pill.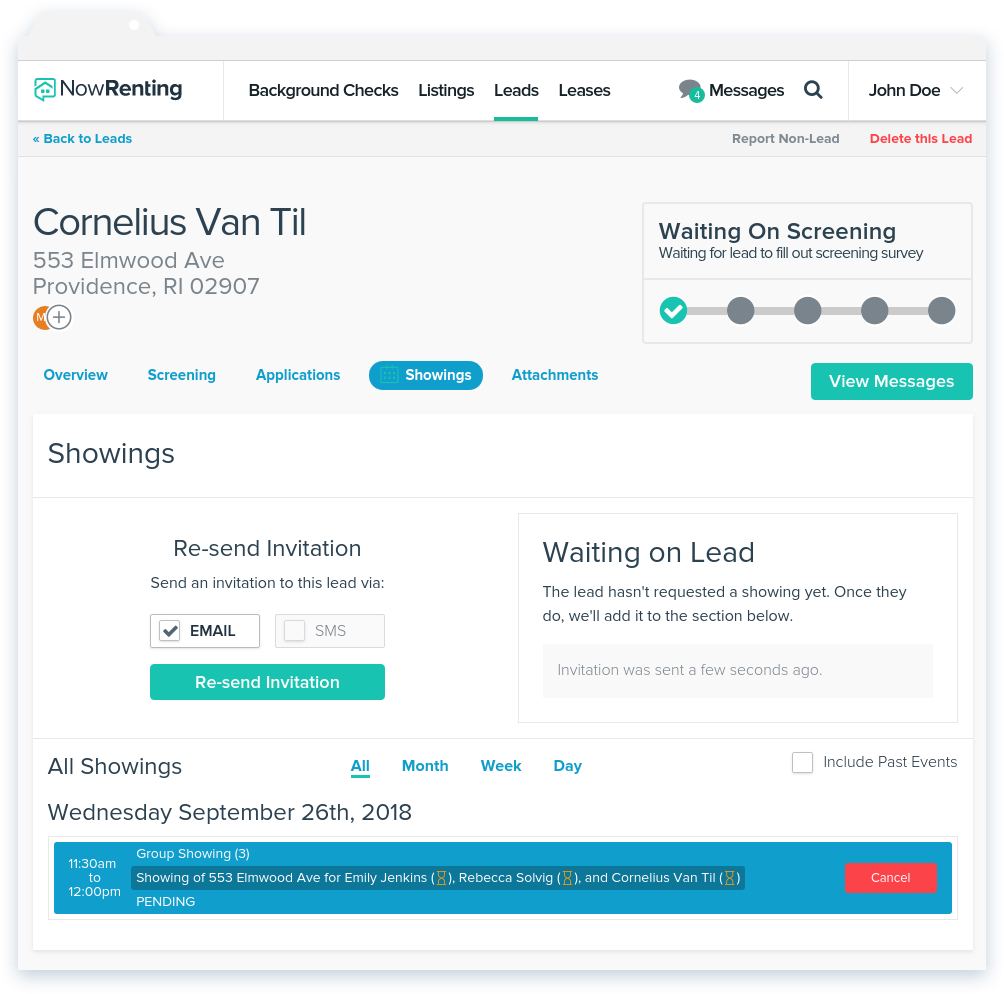 Information about showings is also available in the individual Listing page, under the Showings pill. The icons next to each Lead's name let you know whether they have accepted or declined the invitation, or if they haven't responded to it yet.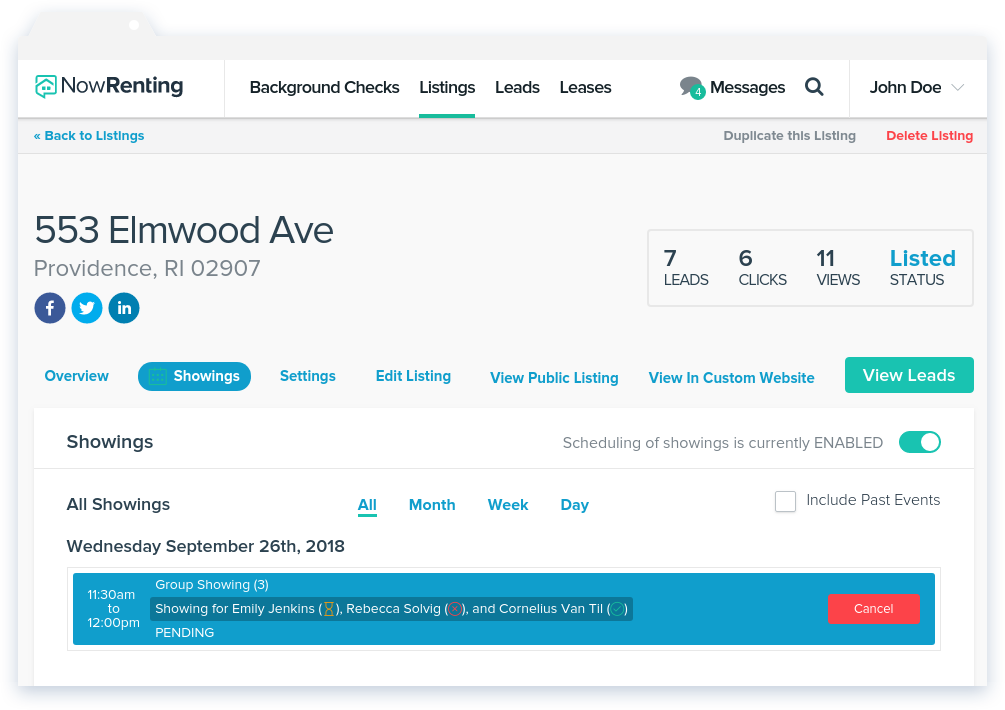 The same information is also available in a convenient calendar view by clicking Month, Year or Day.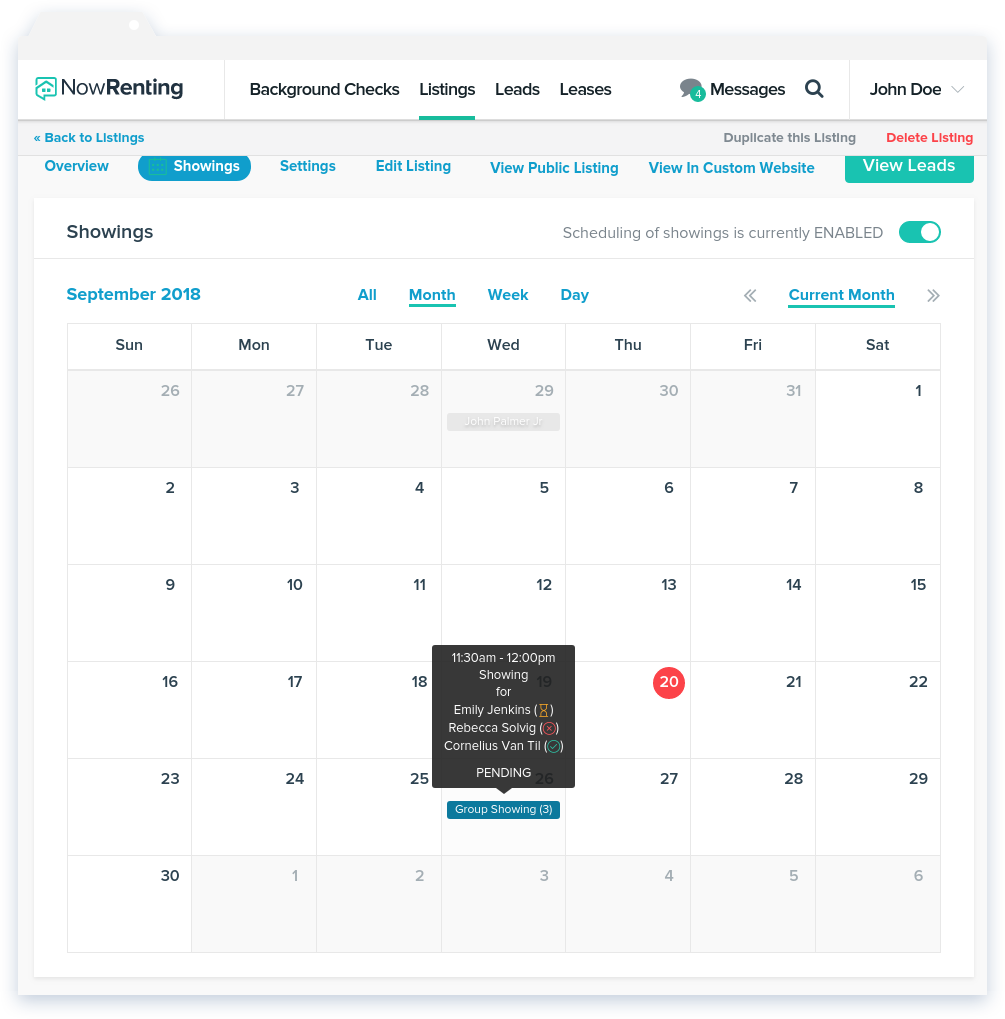 If a user is assigned to the Listing being shown, their initials or avatar will be shown on the calendar.