(Note: This article is for prospective tenants who want to schedule a showing. If you're a landlord interested in seeing how to invite a prospective tenant to schedule a showing, see here.)
1. You can begin the process of scheduling a showing by responding to an invitation text message or email from a landlord, or by clicking a Schedule Showing button in NowRenting's public Directory or a company's website.
Invitation email: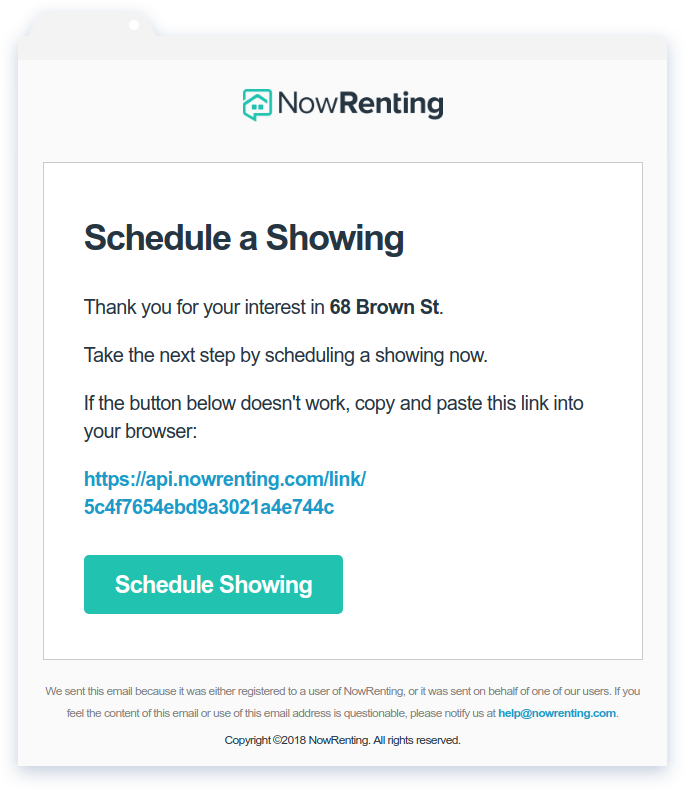 2. Follow the link and select a day for the showing, then click the Continue button. You can use the left and right arrows to see more dates.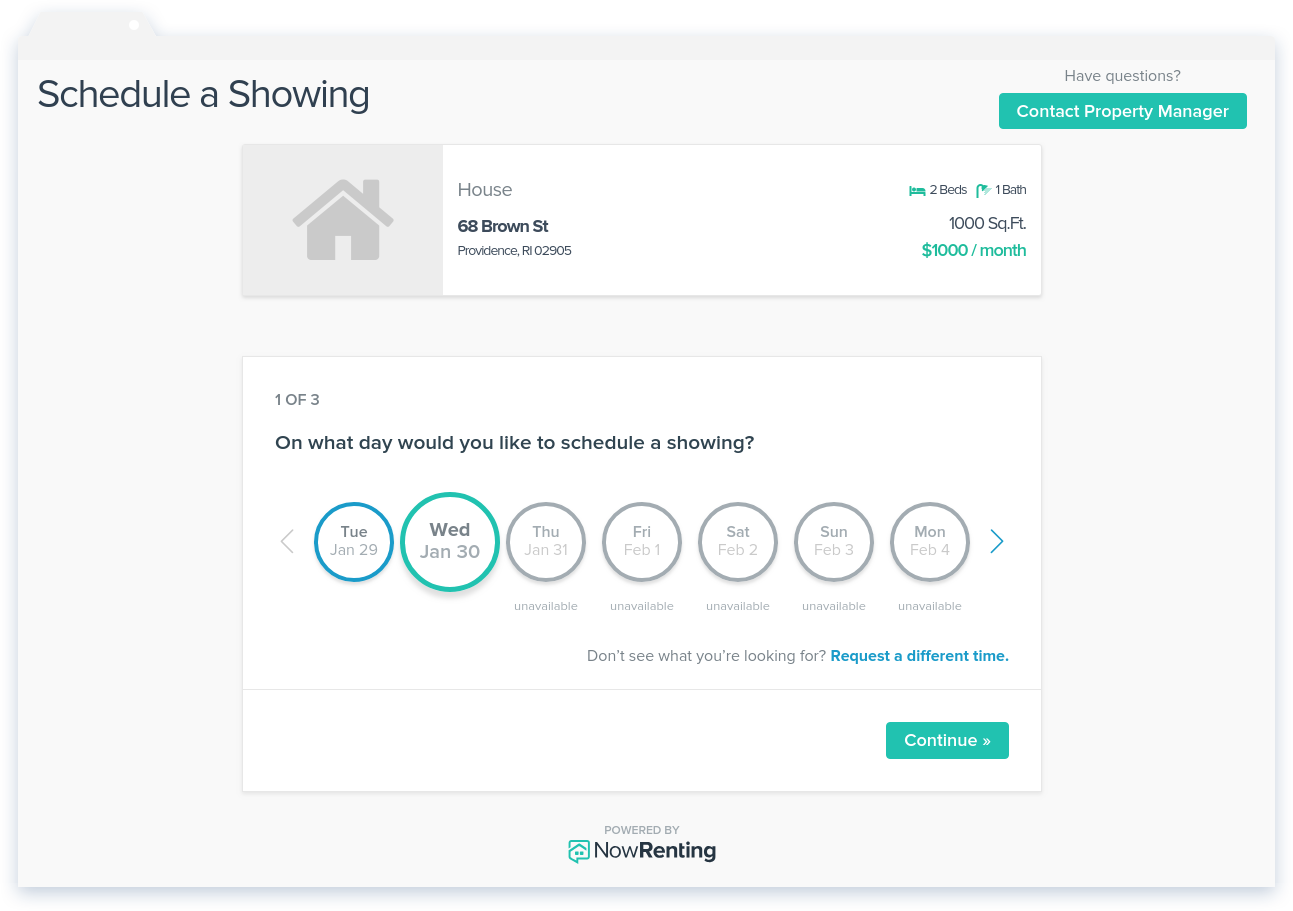 3. Select a time for the showing.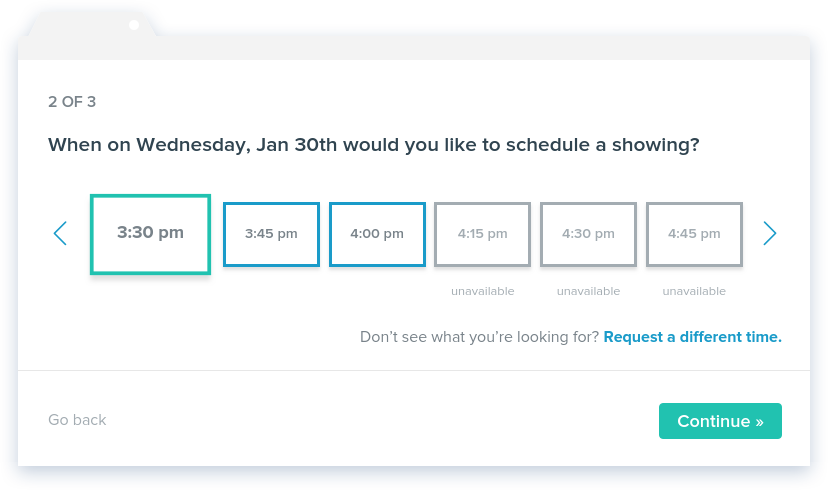 4. Fill out your contact information, then click the Submit Request button.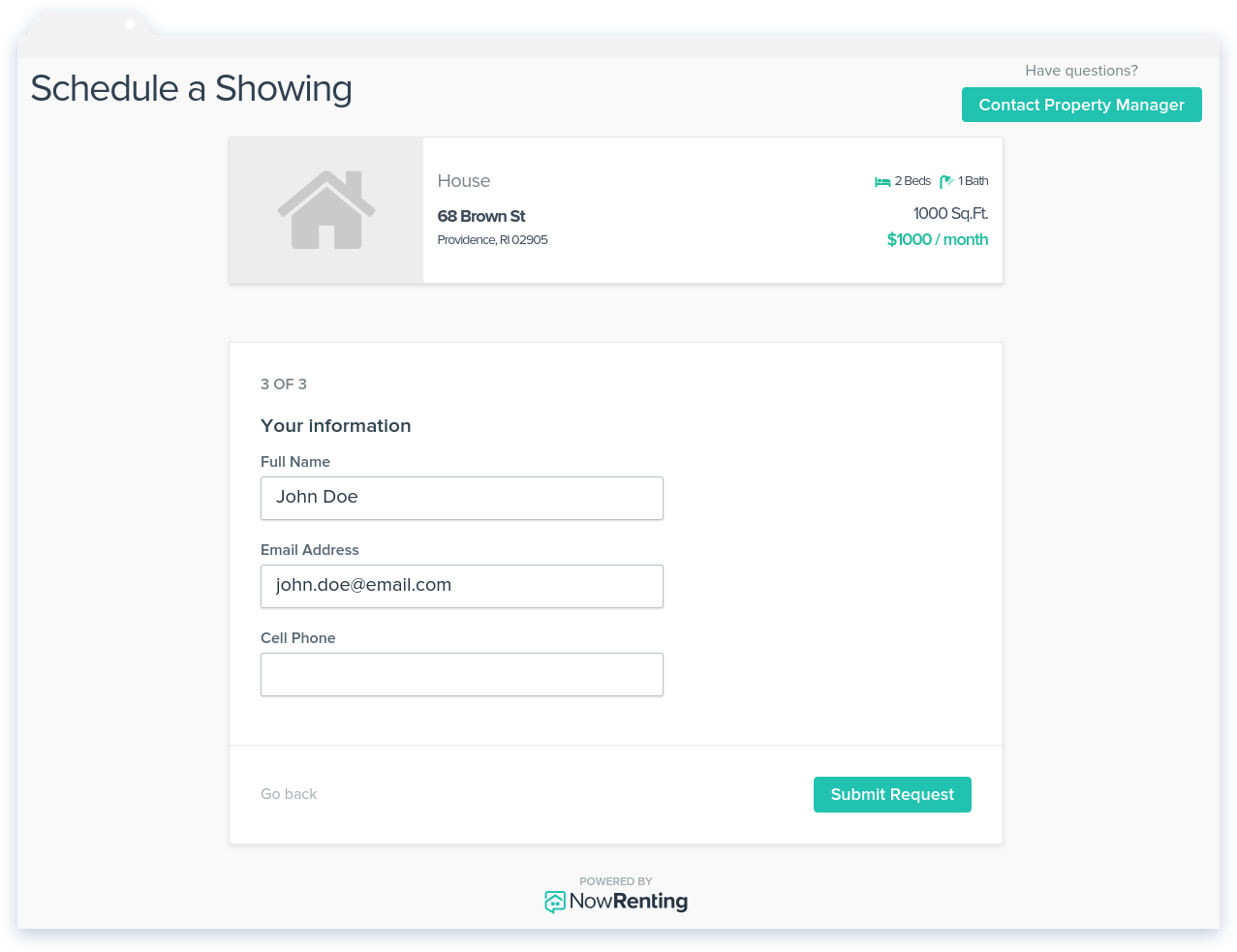 5. You'll get a confirmation email when the landlord responds to your date and time selection.