If you're a leasing agent or property manager, you probably send regular reports to property owners, keeping them up to date on your progress. NowRenting is capable of issuing such reports automatically, on a listing by listing basis.
To configure owner reports, click Company on the settings menu dropdown in the upper right, then select the Reports tab.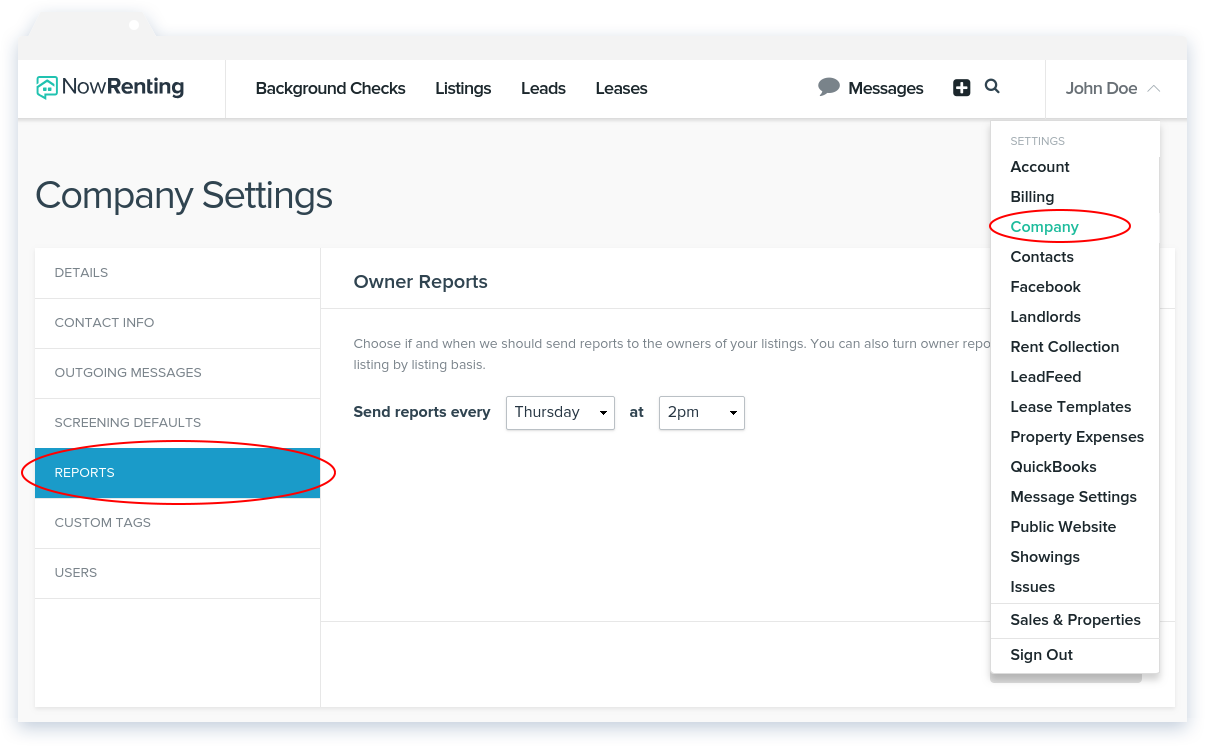 Make sure the Send Reports switch in the upper right is turned on. You can choose what day and time reports should come out using the dropdown boxes.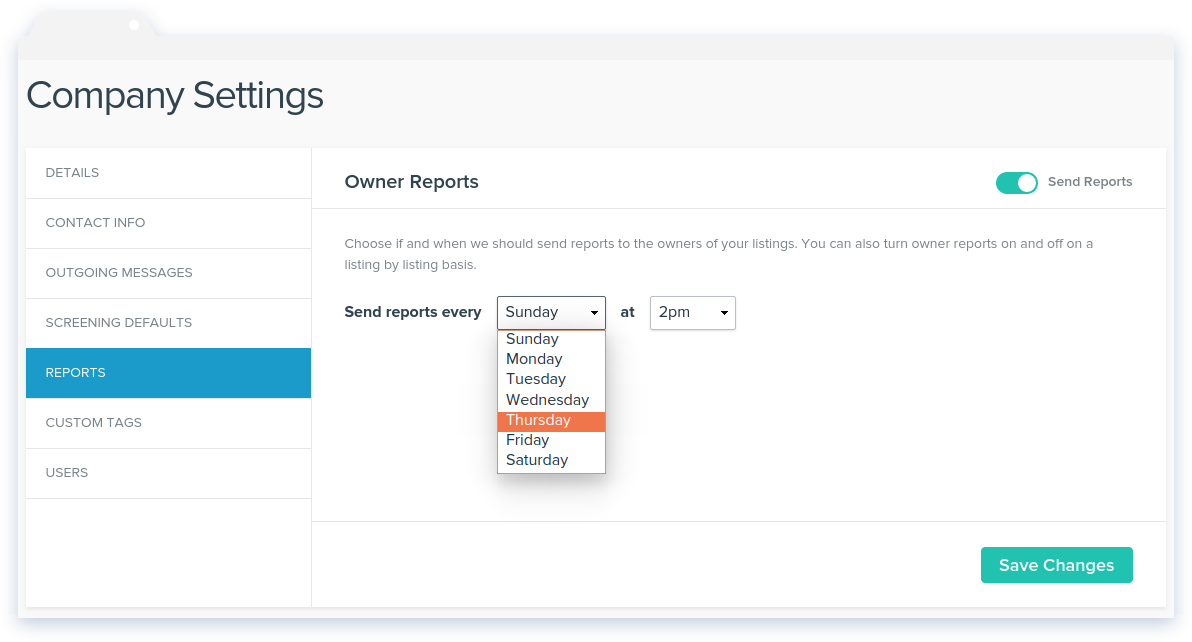 To change owner report settings for an individual Listing, navigate to that Listing's details page and select the Reports pill.
The Download PDF link will give you an example of the report.
The Send Reports switch lets you turn on or off reports for this particular Listing.
Use the text box to specify an email where NowRenting should send the report. Be sure to click Update!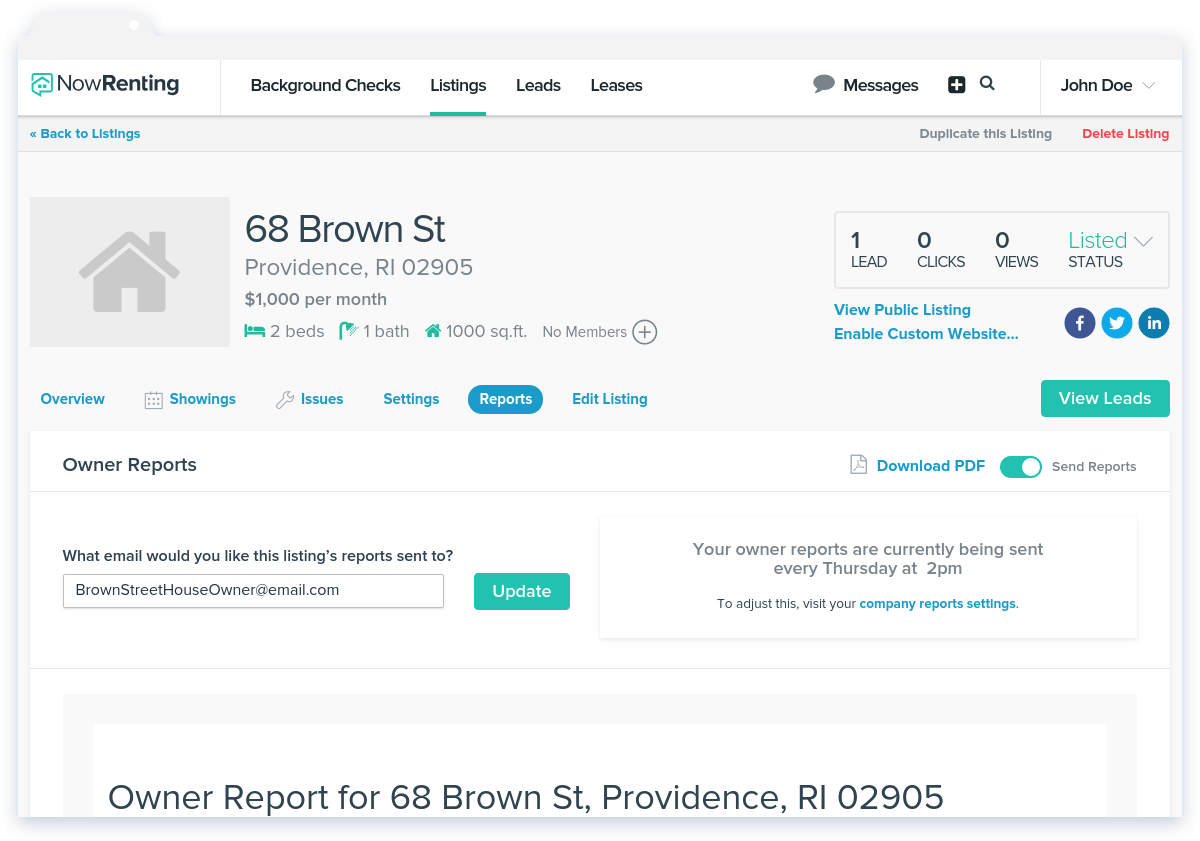 Scroll down to the bottom of the page to see a preview of the report, as it would look if it was issued immediately. The report includes metrics about Lead acquisition and showings, as well as incorporating feedback from Leads who attended showings. More information on how Lead feedback is gathered can be found here.