It's been a busy week! We have a lot of new and improved features to talk about:
Schedule Showings with NowRenting
What if, when it was time to schedule a showing, you didn't have to send any emails or call anybody on the phone? What if it was just a few clicks? With our Schedule Showings feature, that can be your new reality. No more endless emailing, calling and texting back and forth to set up a showing.
In fact, with this new feature, we've made it possible to go all the way from syndicating a Listing to signing a Lease without having to make a single phone call. That includes evaluating and comparing Leads, scheduling showings, getting background checks, sending applications and signing leases.
Think about that. Your whole workday, without a single phone call.
Our new Schedule Showings feature lets you send a request to a Lead to schedule a showing. They pick a time, you accept or reject it, and we put it on an easy-to-use calendar for you.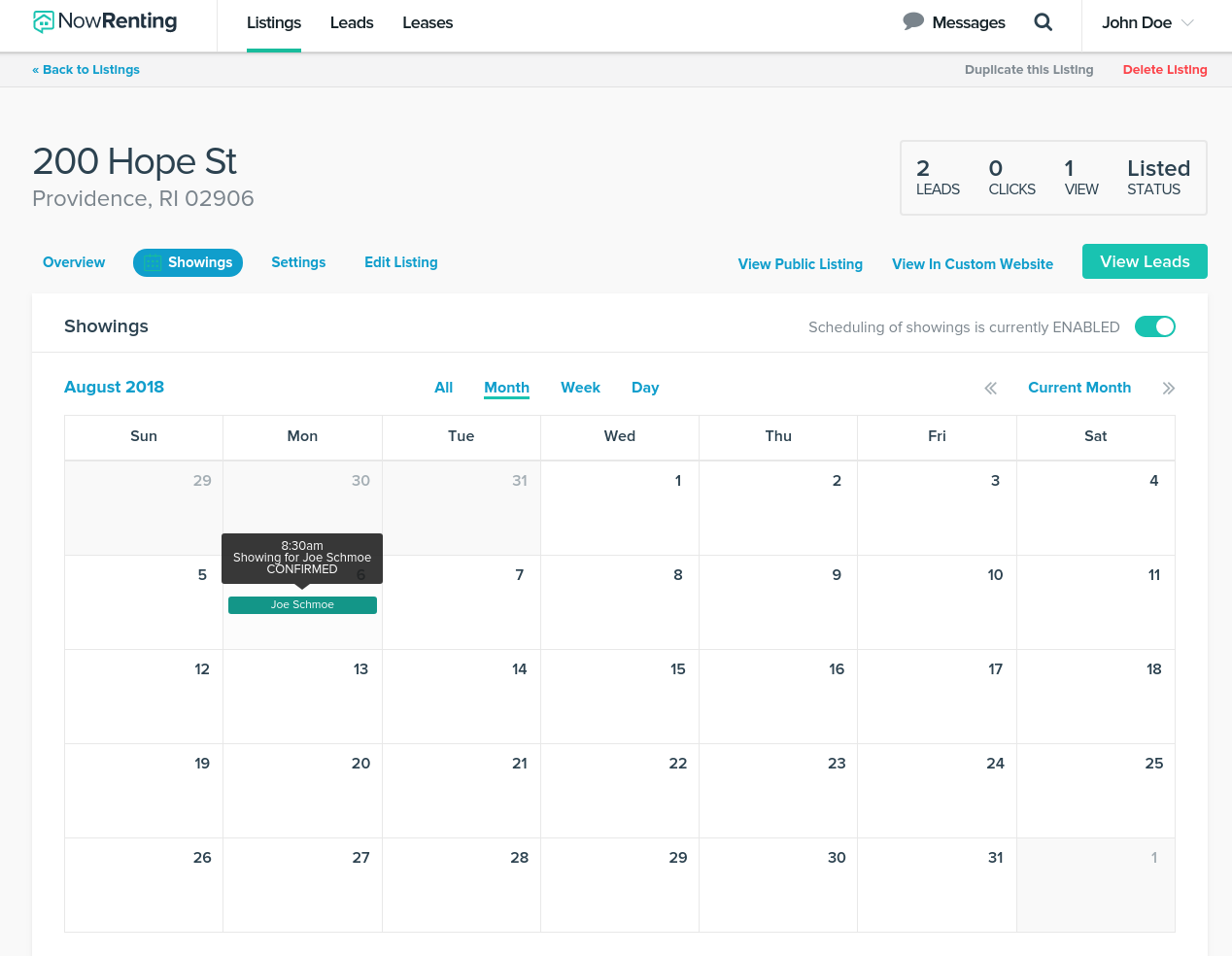 For more information on this feature, see here.
We also recorded a couple of video tutorials about this feature here and here.
Customizable Phone Number
One of NowRenting's core priorities since the beginning has been to cut down the number of distractions and irritations you have to deal with. That's why providing you a special business phone number was one of our very first features. This is a phone number for you to give to potential tenants, which allows them to interact directly with NowRenting's system instead of calling your personal number.
Today, we're upgrading that feature! NowRenting phone numbers are now customizable: you can pick your own number. Just navigate to the Message Settings page and click the Edit link.
You can even search the available numbers for particular words, to find a phone number that suits your business's unique identity!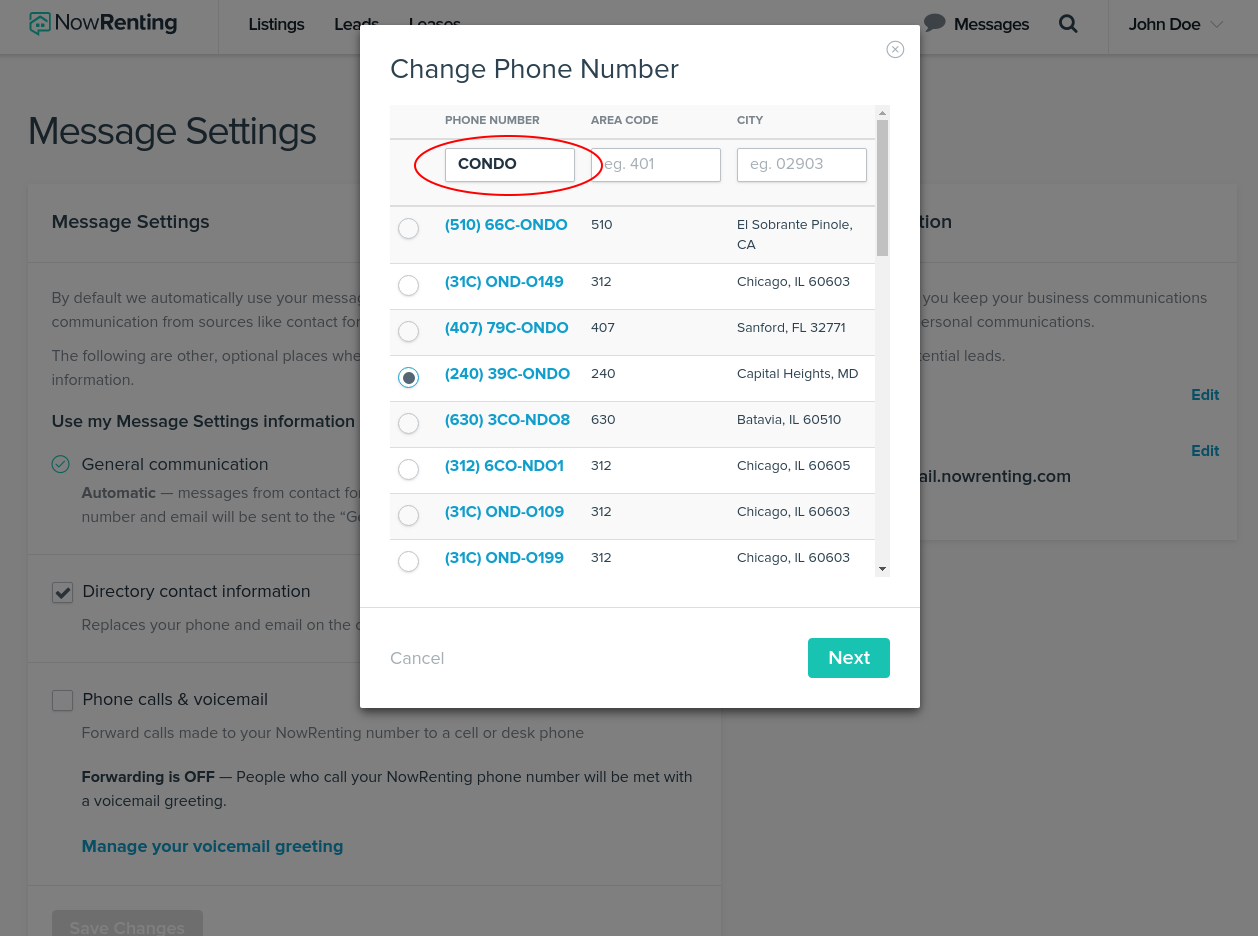 For more details, see the help article here.
Lead Tags for the Mobile App
The convenience of the NowRenting mobile app (available for iOS and Android) just got even greater. Our custom Lead tags feature is now available in the mobile app, making your organizational system available wherever you are. Just met a Lead at a showing and want to remind yourself to call them in a few days? Put a 'Call Later' tag on them in your phone, and it'll be there for you back at the office.
For more details, see here.
Updated Lease Renewal User Interface
We've made it easier to keep track of the dates and details of your leases with a new layout for the Lease Details page, which is where we keep the controls for renewing your Leases. The functionality is the same as ever, but we think the improved layout will make it that much easier to use. For information about the Lease Renewal feature, see here.
Duplicate Lease Templates
The Lease Template edit page now includes the option to duplicate a Lease Template. This means you can easily create multiple templates with minor differences, based on a single original, without having to type them all out separately. This includes our own default Lease Template, which you can now more easily customize to suit your business's needs.
For more details, see here.
Performance Upgrades
We've implemented some performance upgrades to the Leads and Listings pages; users with a large amount of data may notice improved loading speeds. As our user base continues to grow, we'll keep on strengthening our system — we want you to have the easiest, most pain-free experience we can provide.