Whether you're looking for new tenants or managing the tenants you already have, at NowRenting, we want to make things easy for you. The updates we've made this week reflect our commitment to improving your communication and information-gathering capabilities at every point in the process.
Custom Tenant Rent Notifications
Emailing your tenants about overdue rent is a bother: you have to spend time figuring out whose rent is overdue, looking up their contact information, and typing out a businesslike communication. Let us take some of that bother out of your hands.
You can now set custom rent notifications for your tenants on a lease-by-lease basis. Just navigate to the individual Lease page > Lease Details > Notifications and pick what emails you want to send and when.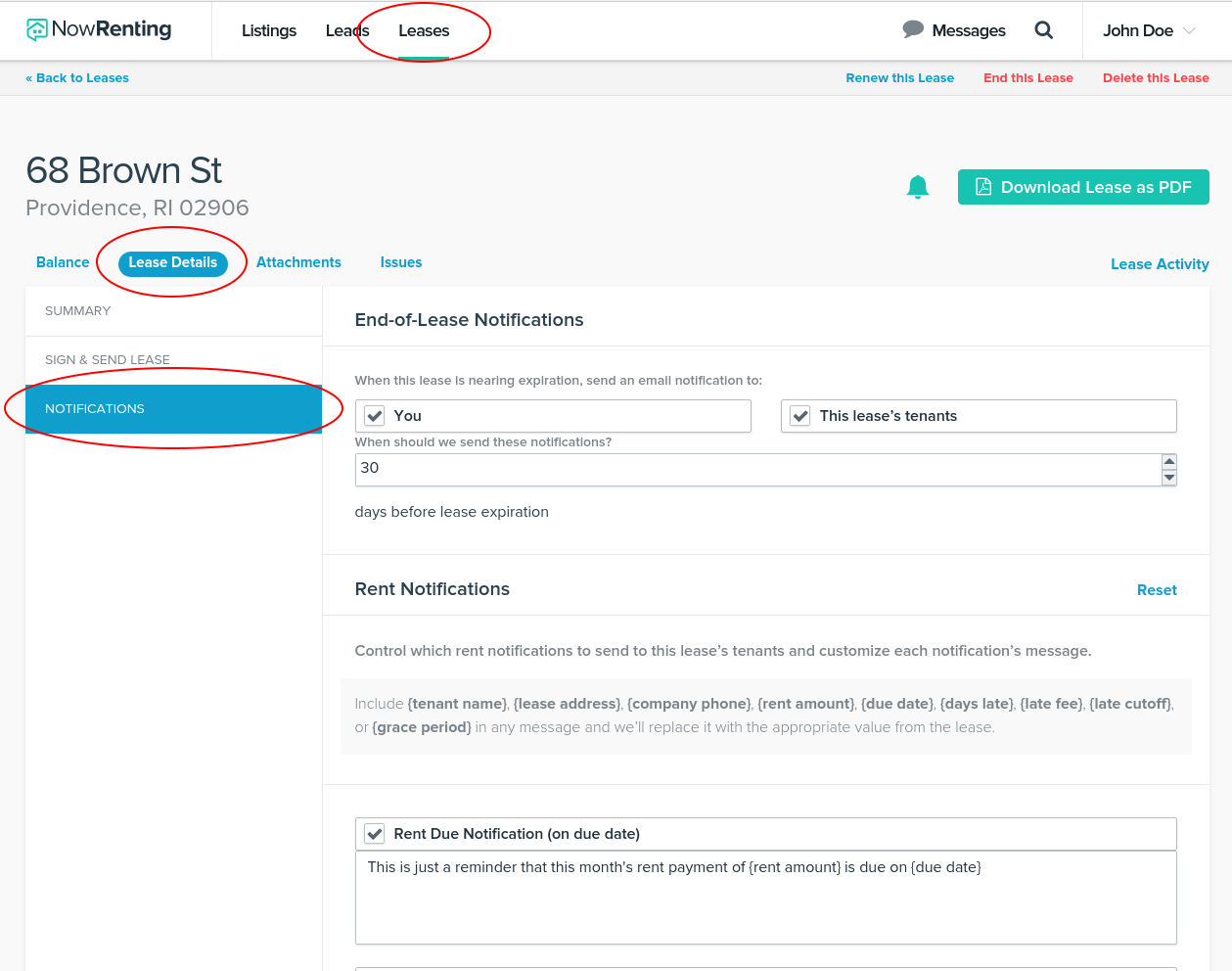 For more information, see our help article here.
Zillow Zestimate Feature
We also added a feature that provides you with up-to-date property valuation data directly from Zillow, a leading online rental marketplace. The more information you have at your fingertips, the better.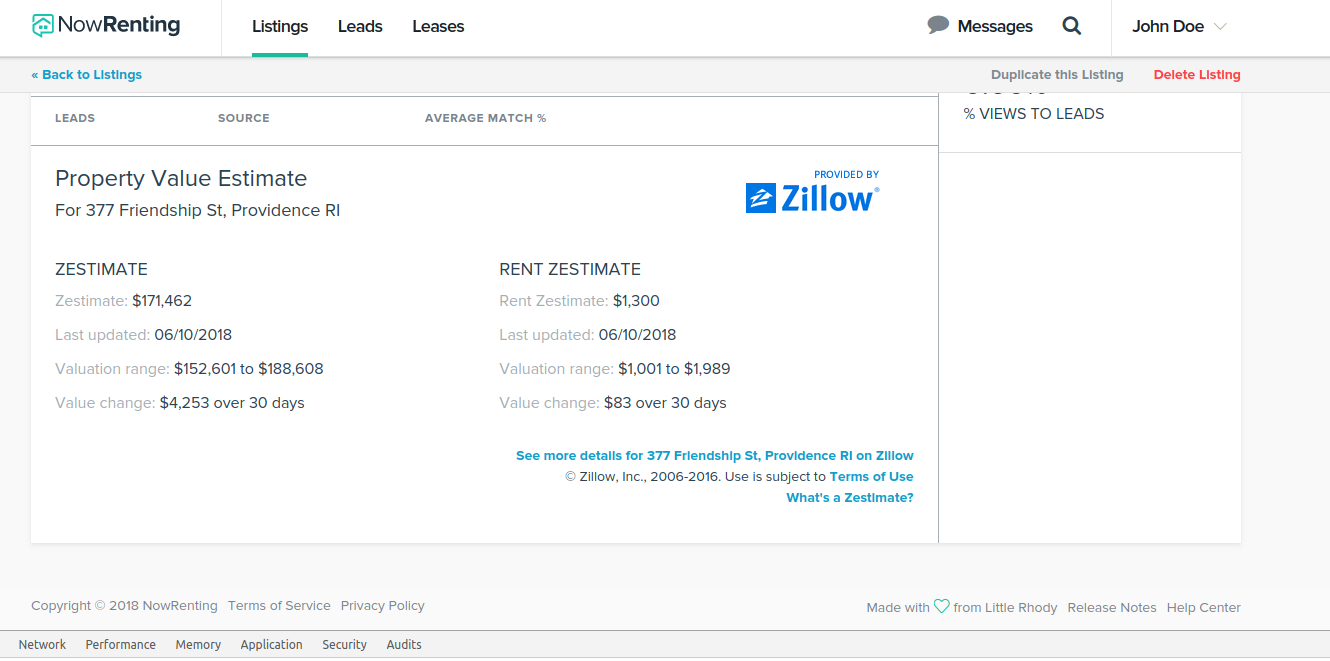 Called the Zestimate, this is Zillow's estimated market value for a property. It's calculated using their special formula and based on public and user-submitted data. We hope it will be a useful tool for your decision-making! For more information, see our help article here.
Upgrades to Mobile App Performance
As NowRenting grows, we're continually upgrading our technology to keep pace with the demands larger amounts of data make on it. This week, we've made several improvements to our mobile app (available for iOS and Android) to support continued speed and reliability, even under the weight of your business's real-world data.
We're constantly on the lookout for ways to improve your experience, and this week was no exception. We hope you'll find these new features useful!