Multiple Users
If there are a number of people in your organization, the feature we've implemented this week is for you!  Professional tier accounts can now add multiple users, all of whom will have access to the account's Listings, Leads and Leases.  Just go to the Company section in your Settings menu and select the Users tab to invite your team members to create their own individual login to NowRenting.  No more sharing a single login!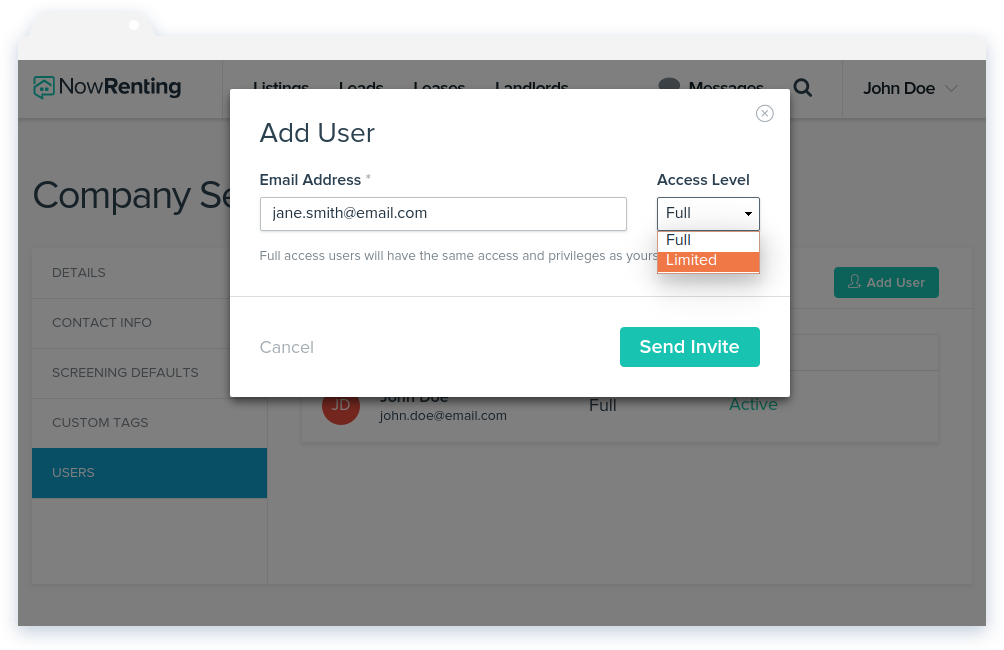 Permissions
If you're trying to manage an office full of leasing agents, you're sure to find NowRenting's new permissions feature useful. Eliminate confusion over who is responsible for which Leads by creating users with limited permissions and assigning them each their own Leads.
Users can now have Full or Limited access. Limited users only have access to Leads that are assigned to them by a Full user. They have the ability to manage all aspects of those Leads, but none of NowRenting's other features are available to them.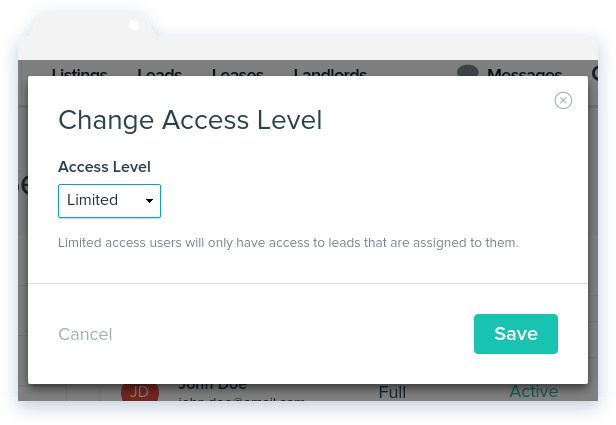 For more details NowRenting's new multiple users feature, see the help center article here.