Leases Feature Now Available to Professional Users
We are very excited to announce that, as of now, the Leases feature is fully available to all Professional tier NowRenting users!
The Leases feature is a powerful tool that keeps track of lease agreements with your tenants automatically. Here are just a few of the great features that are now at your fingertips:
Keep track of rent payments and easily sync your financial information with QuickBooks Online.
Our robust lease templates allow as much or as little customization of your lease agreements as you need.
Electronically sign, send and store your lease agreements, as well as managing renewals and cancellations.
Give your tenants access to the NowRenting tenant portal, which enables automated ACH rent payments through Stripe, as well as credit card payments.
Set up automatic reminders for when the end of a lease is coming up, as well as for when rent is due, late or overdue.
Read more about our Leases feature here.
Customize Feature Names and Navigation Tabs
Our vision for NowRenting is that it would fit into your workday seamlessly. To that end, we're giving you the ability to customize some aspects of the NowRenting user interface. These options can be found in Settings > Account > Preferences, and include:
Changing the displayed names of certain NowRenting features (Listings, Leads, Leases and Landlords).
Changing the order of the navigation bar tabs.
Changing which navigation tabs are displayed.
Changing your NowRenting hompage.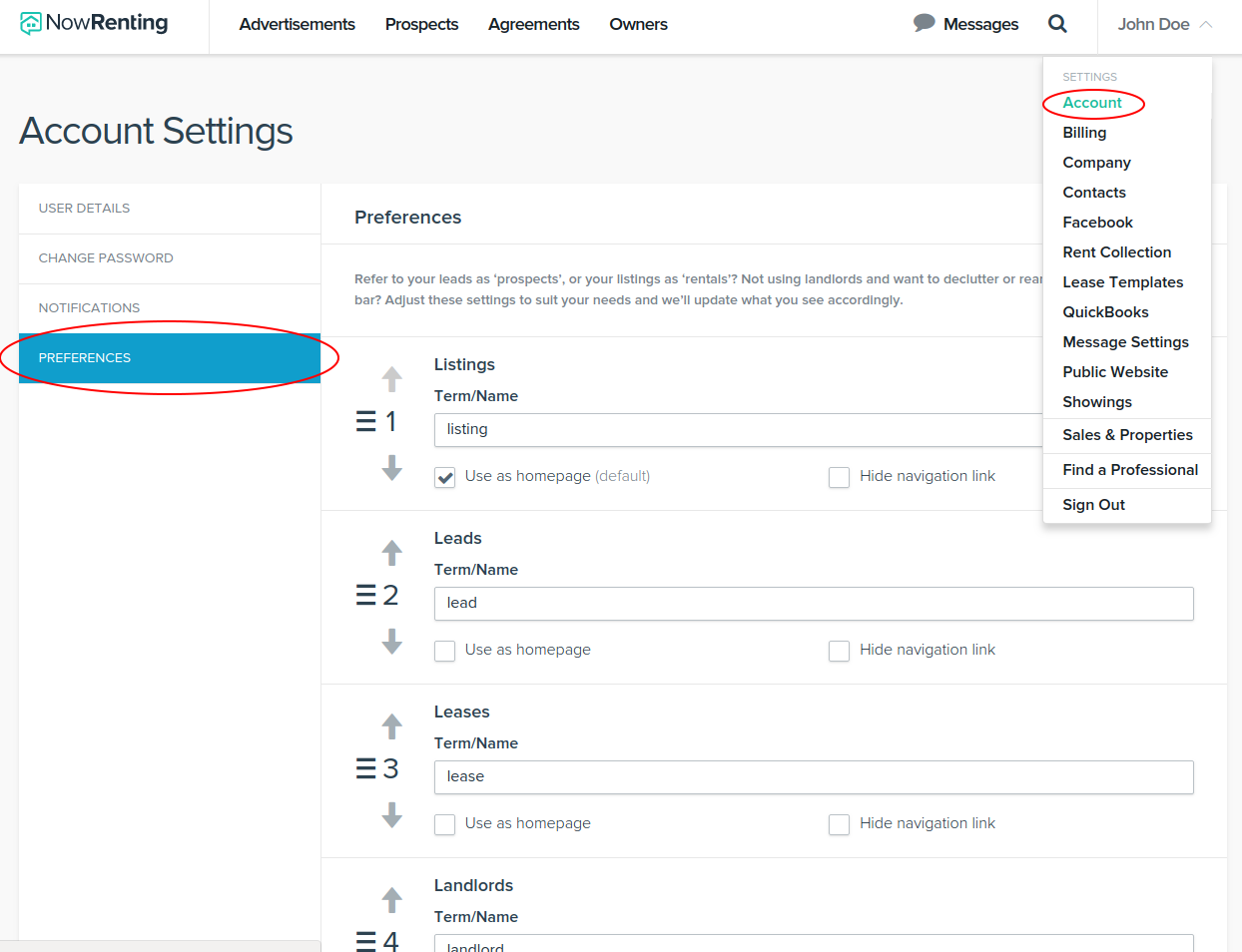 For more information, see the help article here.
Quickly See Listings Associated with a Lead
We're constantly looking for ways to make our site easier to use: If you've been having trouble keeping track of who's interested in which Listings, then this new feature is for you! On a Lead's details page, just hover on the address under their name, and an easy visual overview of the Listing (or Listings) will appear. No more need to click back and forth between pages to keep things straight.