Another Option for Processing Fees
This week, we've added one more way to customize your NowRenting experience, and save some money while you're at it. Instead of automatically deducting Stripe's processing fee from the amount of a rent payment, you're now able to pass that fee along to your tenant instead. You make this choice for each Lease individually, so you won't be roped into only one way for all your tenants.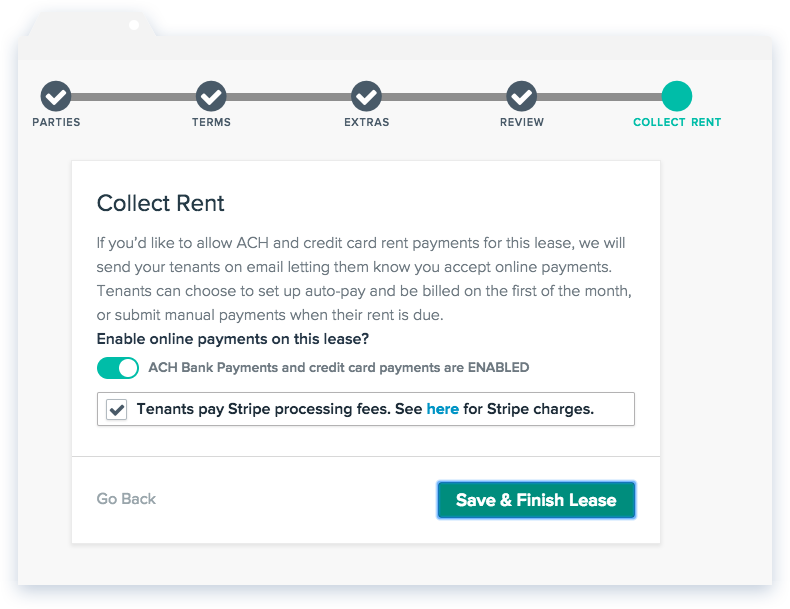 Read more about this feature in our documentation, here.
Listings Metrics Page
Built especially for our Professional users, who tend to have a large number of Listings to manage, the Listings Metrics page gives a convenient overview of the state of your listings, all in one place. It includes the number of Leads and views for each Listing, as well as a convenient table of expiration dates.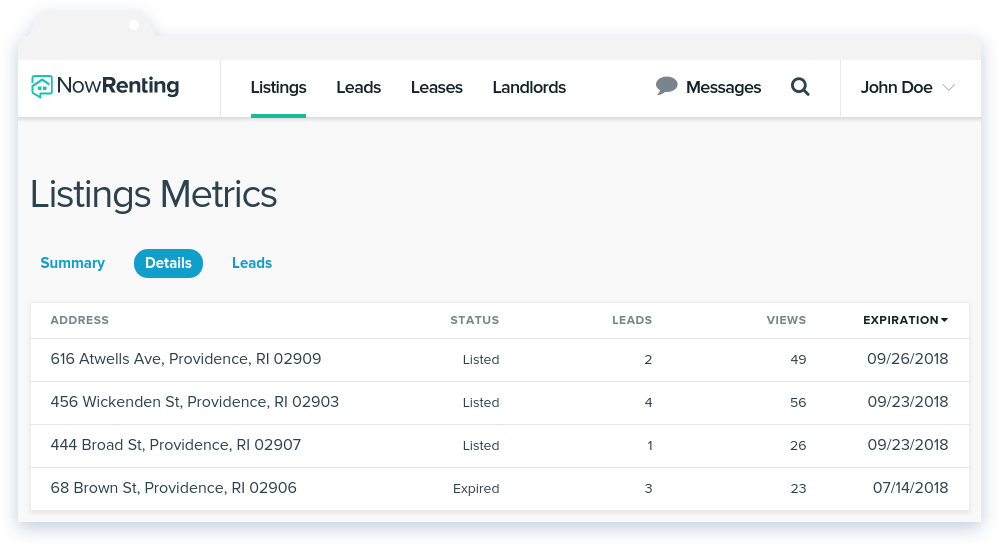 For more information on the Listings Metrics page, see here.