Tenant Credit Card Payments
Everybody's financial situation is different, and it can be a huge pain to keep track of which tenants pay in what way. Nobody wants to have to cash a check from Tenant A, run a credit card for Tenant B and make sure an ACH payment went through from Tenant C! That's why we at NowRenting are working to handle more different ways to pay rent.
This week we added the ability for your tenants to pay by credit card. If you already have a connected Stripe account, it's as easy as going to your settings page and checking a box. See here for more information about this feature.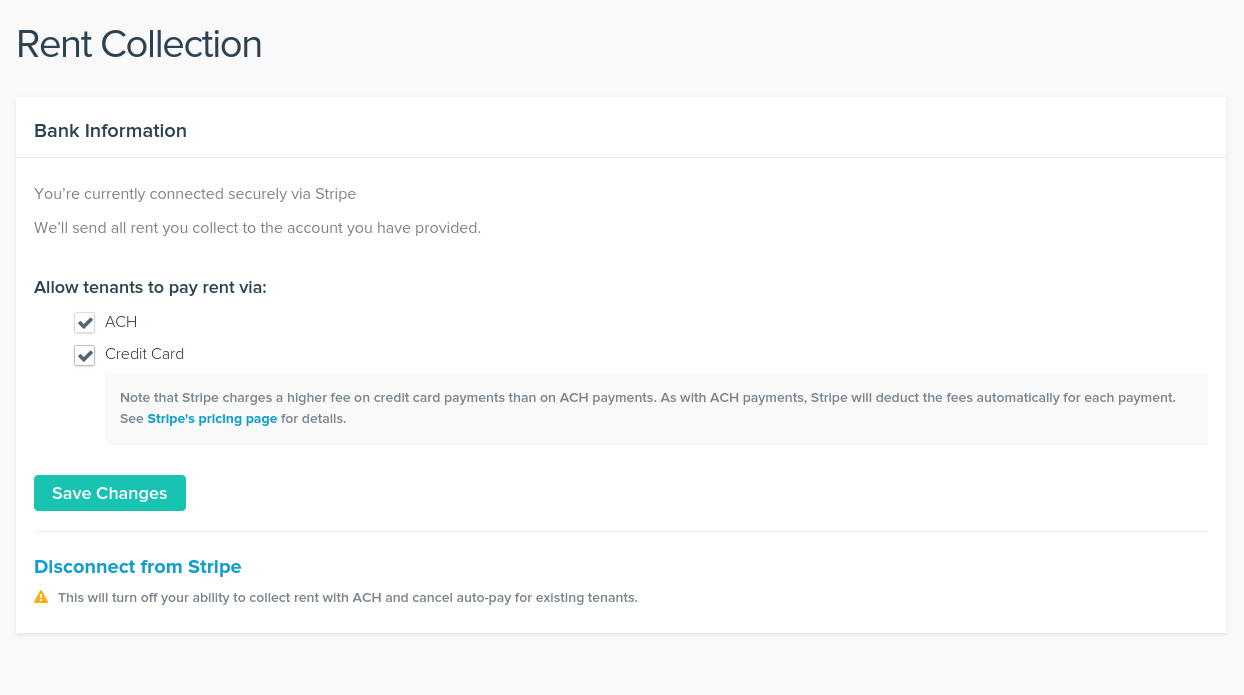 Although the fees Stripe charges are different between credit cards and ACH, the ability to pay either way could be important to your tenants, and we want to enable that flexibility. As always, your convenience is our top priority.
Custom Lead Tags
Some of our users manage dozens of contacts every week, or even hundreds! That's a lot, and without a fantastic organizational system, it's liable to get overwhelming very quickly. Fortunately, NowRenting is just such a system–and it's getting better every week!
This week we added a custom tagging system for your Leads. Just like sticky notes on paper files, these colored tags can be used to represent whatever information you need.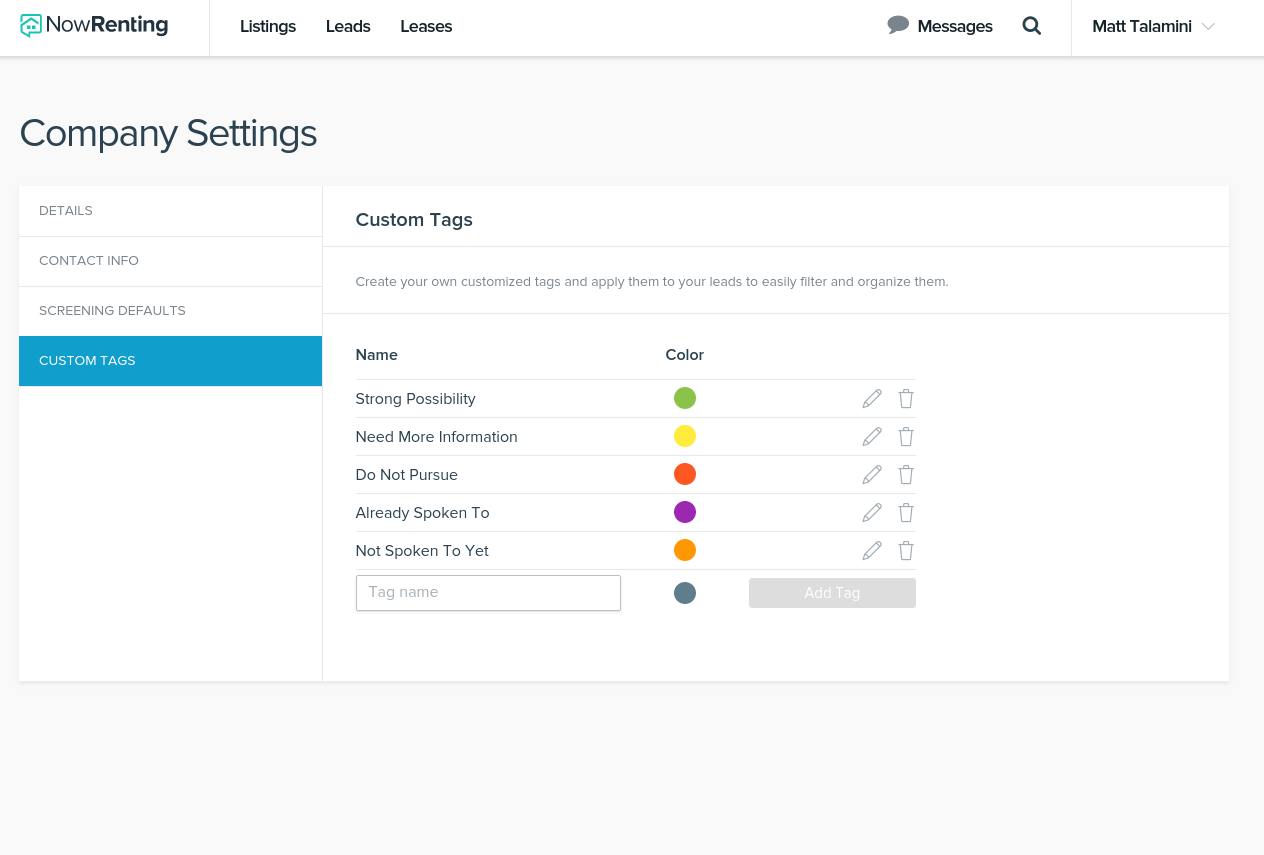 A Lead can have as many tags as are relevant. Once you've tagged your Leads, they can be easily filtered in the main Leads screen, so that you only see the Leads with the tags you've selected.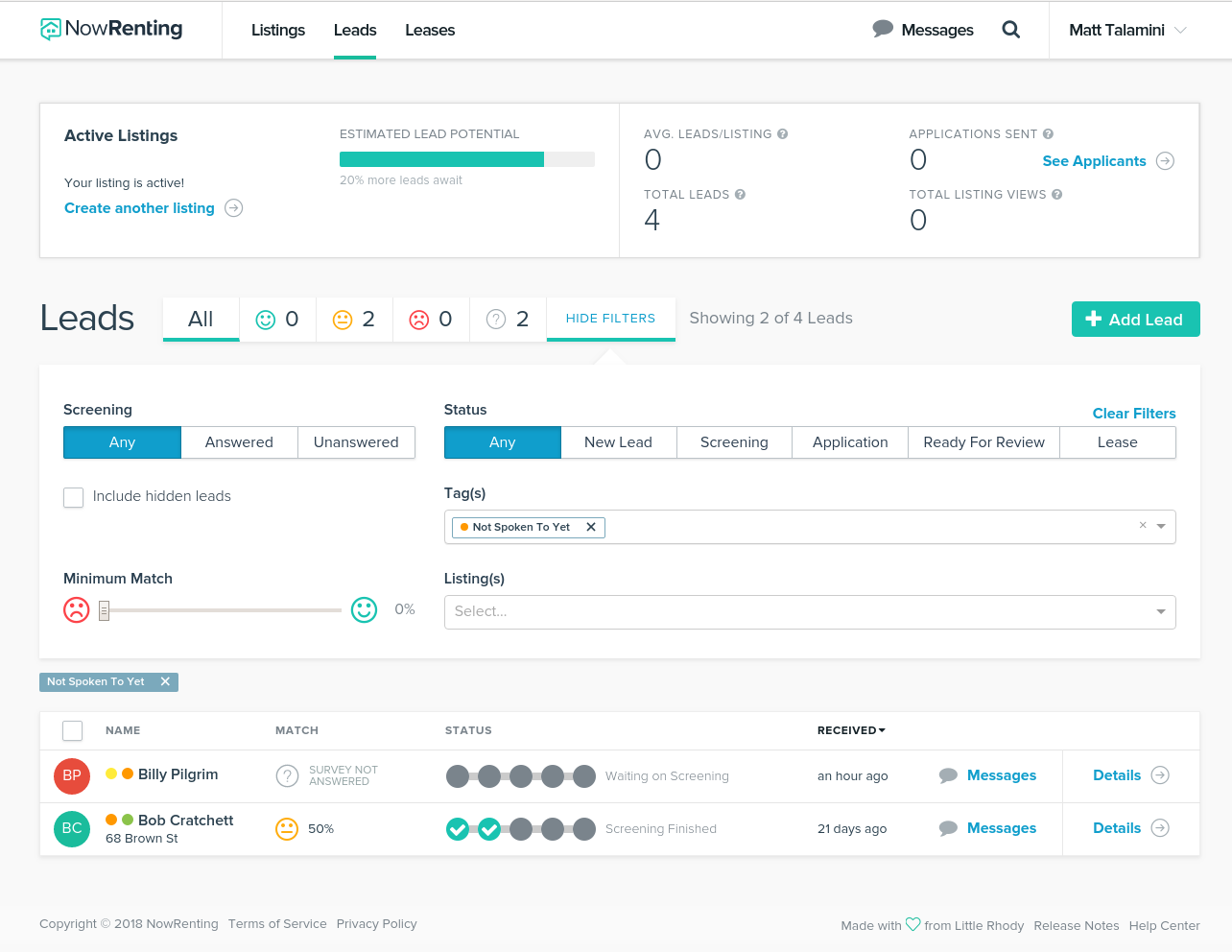 Need to keep track of whether or not you've talked to a Lead on the phone? Whether they're from out of town? Or a college student? No problem! This system is incredibly simple, yet flexible enough to accommodate whatever your business's needs are. More details about this feature are available here.
Tenant credit card payments and custom Lead tagging: two more ways NowRenting makes your life easier.