Printable Lease Ledger
Sometimes it's best to see things in front of you in black and white. NowRenting can now provide you with a detailed, printable rent history statement for your Leases. Just go to the individual Lease details page and click the Lease Ledger link.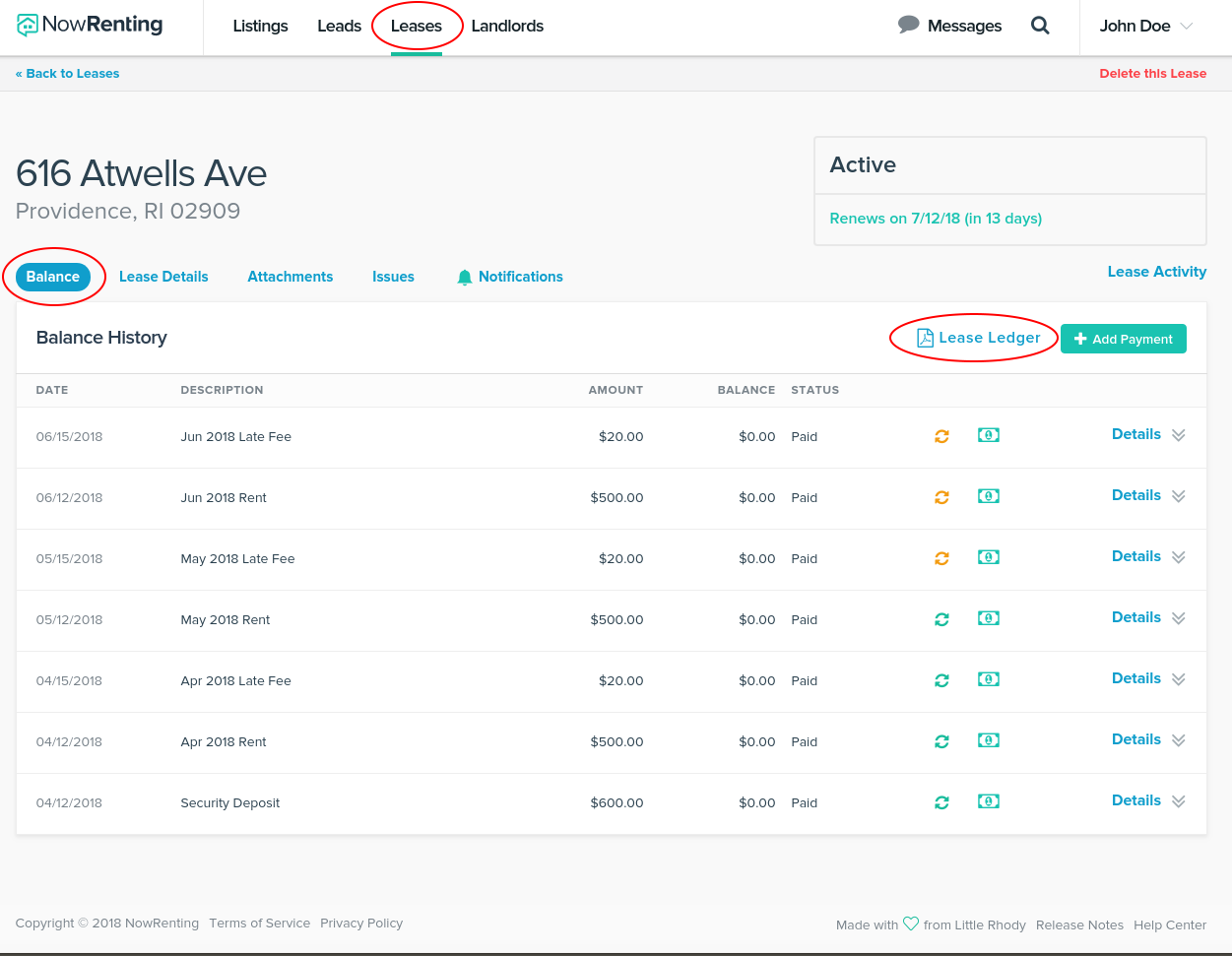 This is useful if you need to send a tenant a copy of their rent records, or if for any other reason you need an easy reference on paper. See the help article here.
Microdeposits for ACH Verification
We partner with Stripe to process ACH rent payments, and are now giving tenants a new option for verifying their bank account. This method asks them to communicate the amounts of two small deposits from Stripe.
For tenants, to use microdeposit verification, navigate to Settings > Payment Source and click the Enter Your Routing and Account Numbers link. Once you've entered your account information, Stripe will make two small deposits into your bank account, for specific amounts. These may take several business days to clear. When you see the deposits, navigate to Settings > Payment Source and enter the amounts of the deposits into the Amount 1 and Amount 2 fields. This will prove that you have access to the account, and verify your identity with Stripe.
For more information on this feature, see the help article here.