Tech-savvy leasing agents will find NowRenting's new features this week particularly interesting: Export Leads and Import Listings. Many of our tech-savvy users have a range of different online real estate tools to manage their leads and listings. NowRenting can now interface with many of those tools, making your office run more smoothly and saving you time. NowRenting plays well with others!
Export Leads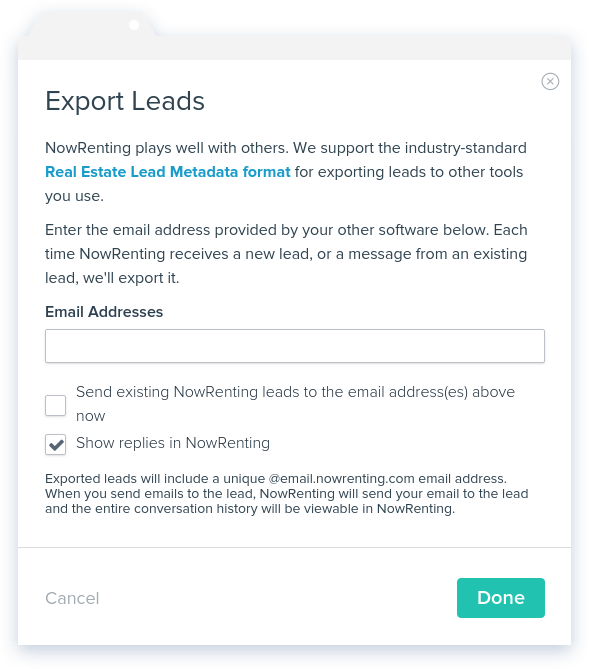 NowRenting is a fantastic tool for gathering leads! Our syndication, screening questionnaire process and lead ranking algorithm make it one of the best lead generation tools on the market. But you may find yourself needing to move leads outside of NowRenting's system. If that's the case, don't worry: NowRenting uses the industry-standard Real Estate Lead Metadata format to export Leads for use in other tools.
For details about the Export Leads feature, see here.
Import Listings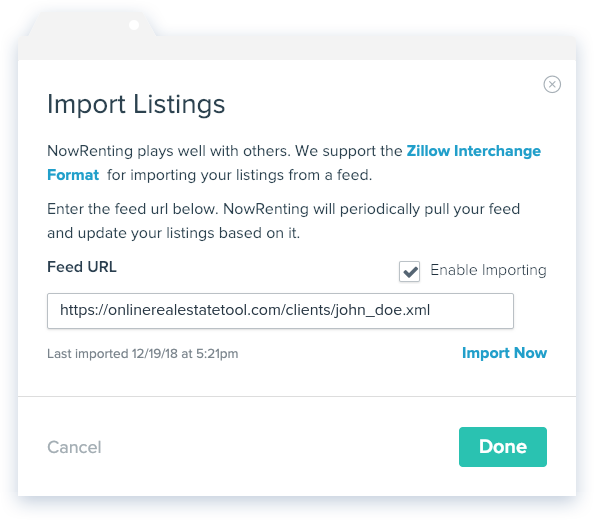 Thinking of switching to NowRenting, but already have all your listings entered into some other tool? If that tool is capable of exporting listings in the Zillow Interchange Format, NowRenting can import them. What's more, NowRenting will check the feed periodically, to keep your listings up to date. So no need to make changes in two separate places!
For details about the Import Listings feature, see here.