Directory Upgrade
Our users have syndicated thousands of listings with NowRenting. Now it's easier than ever to see what vacancies NowRenting users have posted, with our new directory layout, where listings are categorized by city and state. See what's available in your city, or browse rentals by state.
Real estate professionals concerned with SEO will especially appreciate this upgrade: Because the city and state landing pages are rendered server-side and served as static pages, there is now a fully search-engine-crawlable path to each Listing. This increases your Listing's visibility by helping Google and other search engines process it more easily. In layman's terms: we've made it more likely that your listing will show up in Google searches.
Options when Ending a Lease Early
When you end a lease early, you can now select how you want the last month's rent to be dealt with. Choose between charging the entire amount, pro-rating for the remaining days, and ignoring it (useful if you want to handle it outside of NowRenting).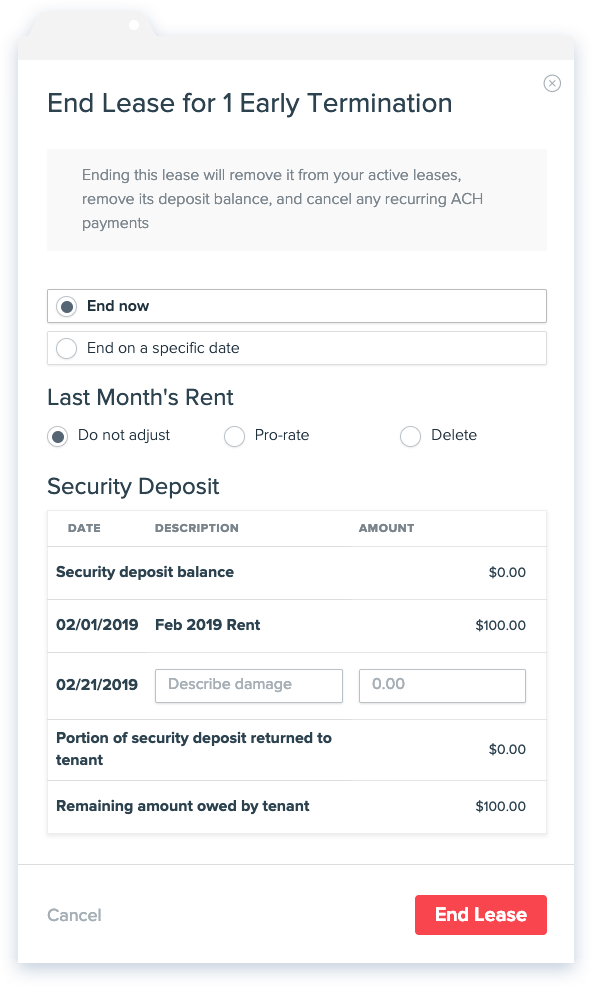 Read more about ending a Lease here.
Merge Contacts
If you have a Tenant and a Lead that share an email address, NowRenting will prompt you to merge the two. So if a person accidentally gets entered into NowRenting's system twice, it's no problem! All the information from both entries will be preserved.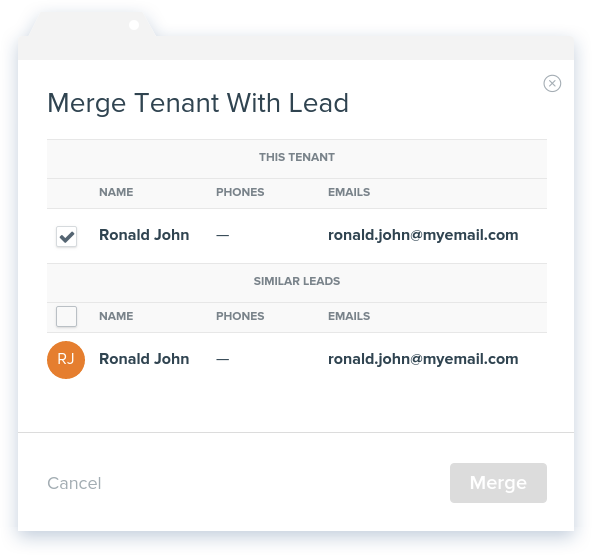 Read more about merging contacts here.
Thanks to RIREIG
Big thanks to RIREIG (Rhode Island Real Estate Investors Group) for hosting us at their February meeting! You're a great organization and we had a fantastic time meeting some of you, seeing what you're accomplishing in real estate education and networking, and explaining some about what NowRenting is. People like you are the reason we built NowRenting. We're inspired by your drive!