During most of April, the NowRenting team focused on bug fixes and under-the-hood upgrades. It's important to us that our platform be as reliable as possible, even as we add users and features. We know our users depend on us—that's why we take your bug reports very seriously, and try to respond right away. And that's why we put in the time and the elbow grease to keep our platform running at peak stability.
But that doesn't mean we don't have some cool new features to share!
Preview Your Invoice
Since our shift to a per-user pricing model back in January, billing isn't quite as simple as it once was. Particularly taking into account our fantastic New Signup Promotion (70% off!).
So we now provide an easy Preview Invoice link, which you can find under Settings > Billing > Payment Details. Just click the link to see your next invoice. Invoices are calculated according to your current number of users, so if you add or remove users from your account, expect it to change.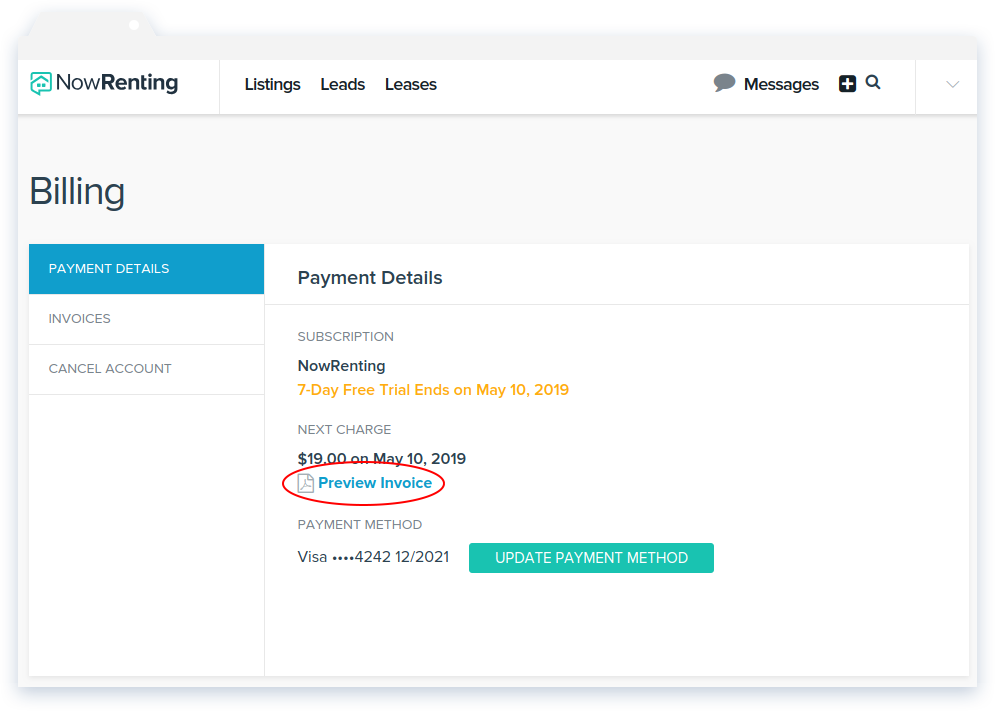 Put a Pop-Up Note on a Lease
Have you ever needed to guarantee that a note would be read by any coworker who looked into a tenant's file? In a paper-and-filing-cabinet office, you could use a sticky note for that. And you can do it in NowRenting, too!
Just navigate to the Lease Details page and click the Add Note link. Whatever you enter in the window that appears will be shown to every user who looks at that Lease.
This is particularly useful in a busy office, where many different people might help the same tenant.

Just another way NowRenting is constantly working to facilitate and improve your office's communication!
For more about this feature, see here.