This week we've got a big upgrade for property managers! NowRenting has already helped you keep track of rent and payments coming in from your tenants. Now it's possible to keep track of your outgoing expenses, too! The new Properties feature gives an overview of the finances of a property, while the Expenses Sync feature lets you quickly and easily import expense information from your bank into NowRenting.
Properties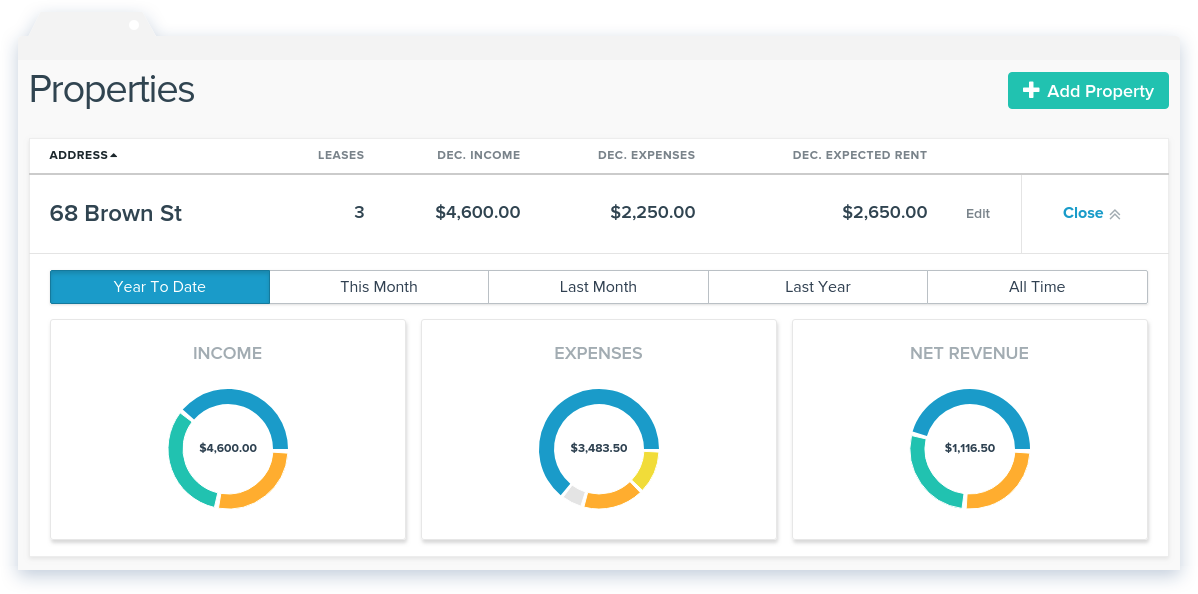 In NowRenting's system, a Property represents a single real estate property. Properties are useful in two ways:
A Property can be associated with multiple Leases, and incorporates the rent and payment information from those Leases.
A Property can have expenses associated with it, which are shown balanced against earnings.
Read more about how to create and manage Properties here.
Expenses Sync

NowRenting uses Plaid, a leading financial data connectivity technology, to enable you to sync expense data from your bank account with your Properties. Similar to the QuickBooks Sync feature, this feature makes it easy to manage which expenses go with which Leases, and to see how they all stack up. Read more about connecting to Plaid here, and about syncing your expenses here.
There's no need for the state of your property's finances to be hidden in a bank statement! Let NowRenting keep track of it for you with just a few clicks.