It's been a busy week for the NowRenting development team! The beginning of 2019 has brought new users, new opportunities for growth and even some exciting new challenges. In addition to upgrading NowRenting's performance, we've added a number of new features to make your office run more efficiently.
Compact View of the Listings Dashboard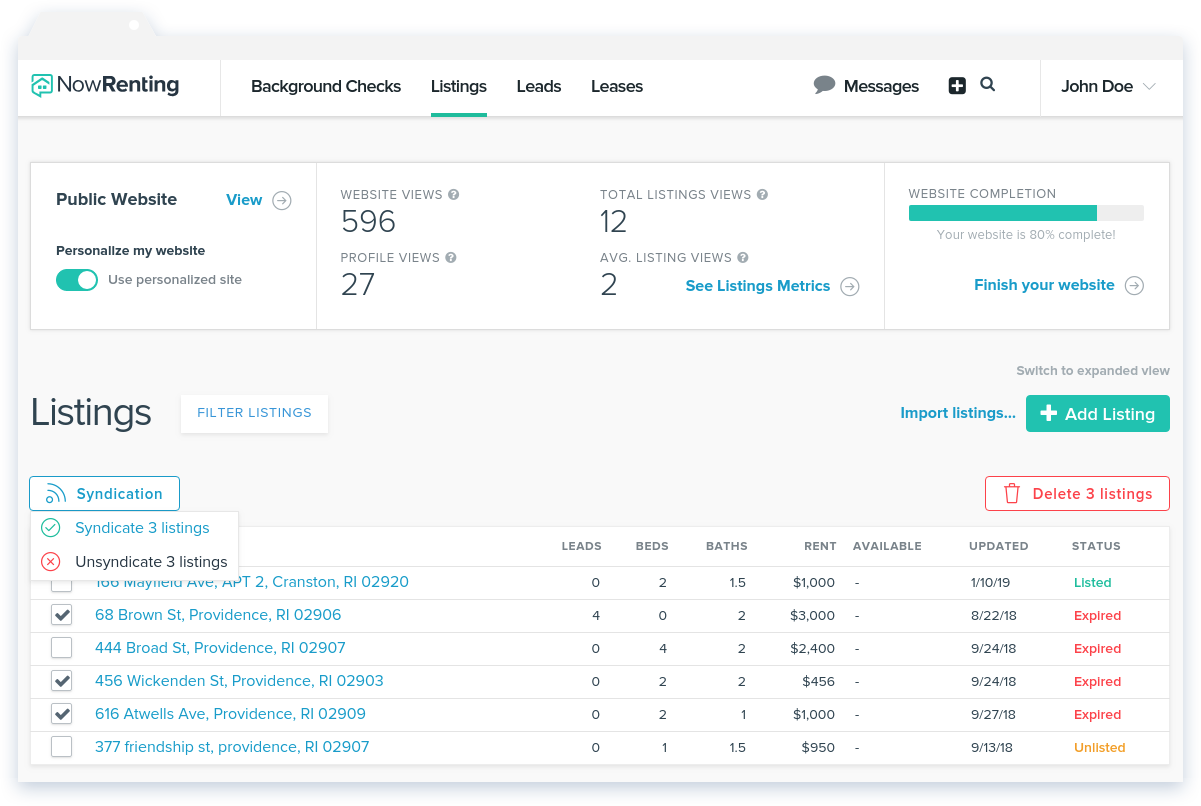 The new Compact View of the Listings dashboard is for when you need to get things done quickly. It allows you to select multiple listings at once and then syndicate, unsyndicate or delete all of them. The smaller size of each Listing allows you to see more on your screen, and the powerful filtering features are still available.
To access the compact view, click the Switch to compact view link on the right of the Listings dashboard. The same link will allow you to switch back to the default expanded view.
Hide Address Checkbox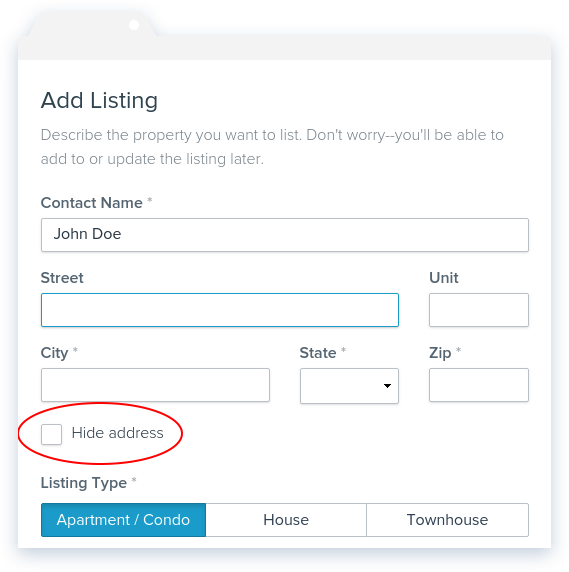 Sometimes you may want to advertise a listing on NowRenting's broad array of syndication partner sites without publicly revealing the exact address. To enable this, we've added a Hide address checkbox to the screens where you add or edit a Listing. When the box is checked, you
Performance Improvements & Bug Fixes
Every software tool will have to make adjustments and upgrades as it grows—and NowRenting is no exception. Our development team worked hard this week to keep NowRenting functioning at a high level of performance. Although many of these upgrades aren't directly apparent to users, rest assured that you'll feel their impact in shortened loading times, increased system stability and reduced error messages.
Other New Features
Other feature improvements this week include:
Filtering on the Leads dashboard now includes Received Date as an option.
The Listing import feature now supports importing listings from your AppFolio listing directory.
Exported payments in the Quickbooks Sync dashboard can now be marked as Needs Attention.