This week's updates include a new quick action menu, additional financial options when ending a lease and big changes for users of the mobile site.
Quick Action Menu
We've added a new button to NowRenting's top navigation bar. It pops up a list of links to NowRenting's most commonly-used functionality, giving you speedy access to the features you use most, from anywhere in the application.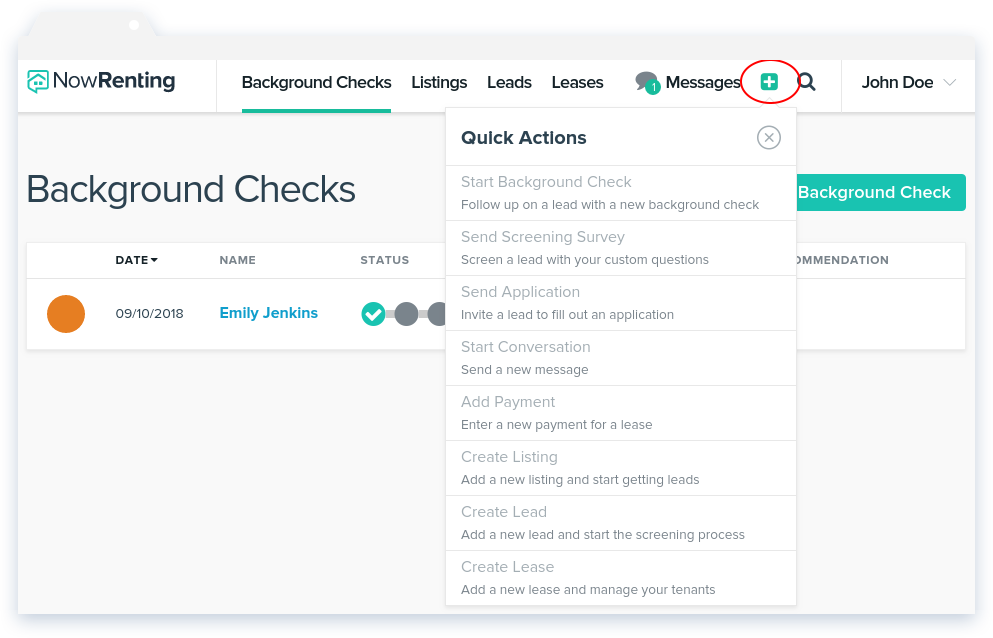 See here for the complete list.
Add Charges when Ending a Lease
When ending a Lease, you can now add any charges, such as fees for damages or cleaning, that may need to be paid by the tenant. Any security deposit will be applied to these charges, as well as to outstanding rent or any other unpaid charges.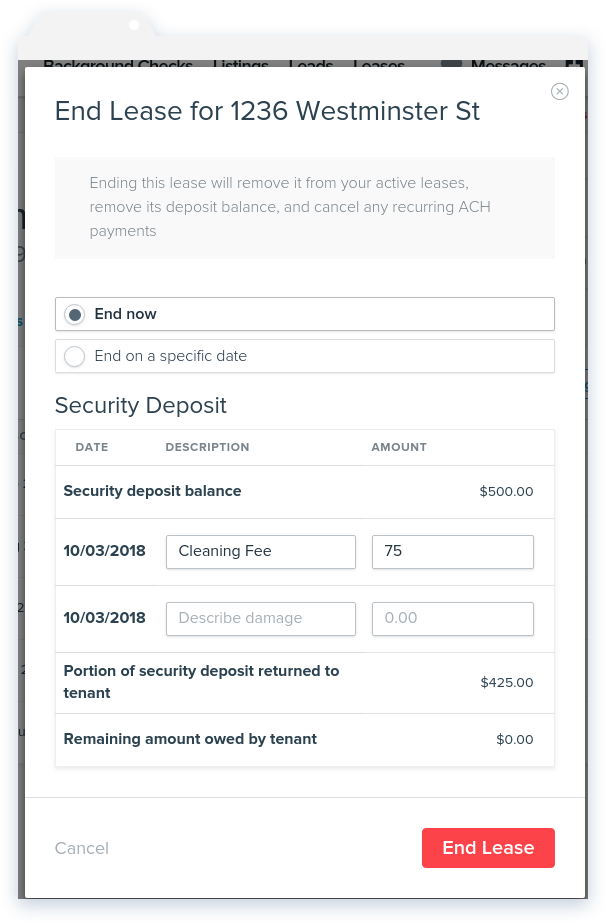 For more details on this feature, see here.
Mobile Enhancements
NowRenting's visual layout has received a big update behind the scenes. Changes will be most noticeable to users who access nowrenting.com via a mobile device: Instead of a completely different (and limited) layout, you'll be getting the same exact site as desktop users, specially upgraded to fit on your phone.