This week's feature additions cover a range of new functionality; from increasing Business users' organizational capacity to widening the reach of our Listings, there's sure to be something new for everyone!
Facebook Integration
Our Facebook integration feature is finally approved! This new syndication option adds the considerable social reach of Facebook to NowRenting's already broad array of platforms.
As well as being able to automatically post your listings to NowRenting's Facebook page, you can also post to them your personal Facebook page, so that your own network of friends and acquaintances will be able to view, like and share your listings. Comments on these posts will be smoothly funneled into the NowRenting messaging system.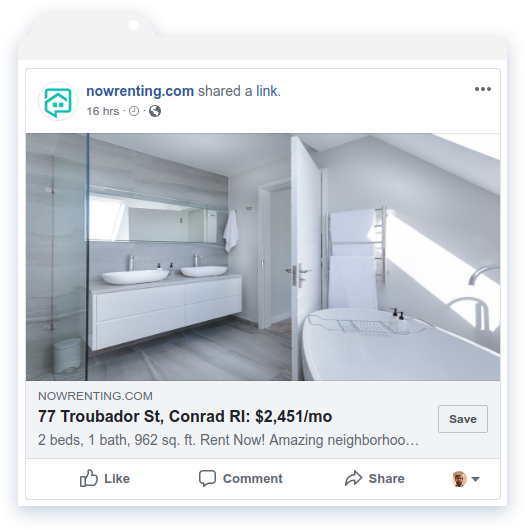 For details on how to use this feature, see here.
Group Showings
Our showing scheduler just got more powerful! In addition to flexibly managing appointments with individual Leads, you can now include multiple Leads in a single showing invitation. Select them on the Leads page, click the Showings button and enter the details of your showing's time and place. It's as easy as that!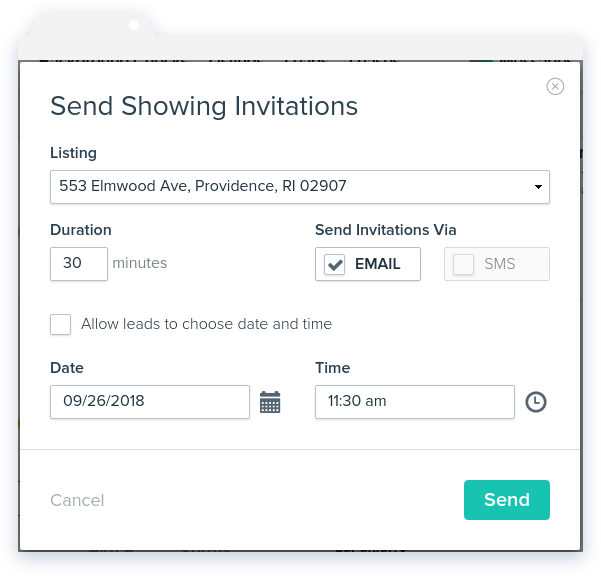 For more details on group showings, see here; instructions for scheduling individual showings can be found here.
Lead Assignment Roster
NowRenting's new Lead Assignment Roster, available now to Business users, builds increased power and functionality onto our user management and Lead assignment features. No more clicking each new Lead to assign them to a team member; NowRenting can take care of it automatically.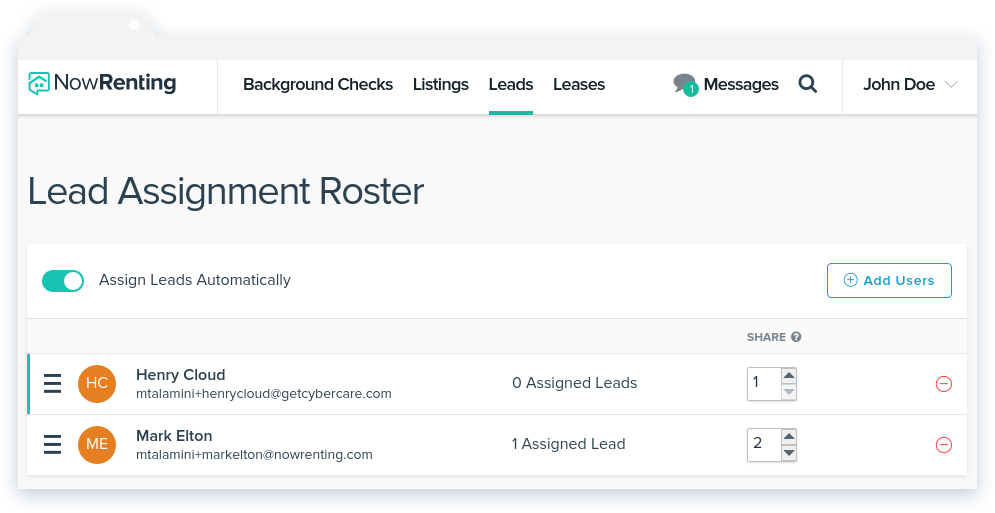 Once you have your team set up with user accounts in NowRenting, incoming Leads can be automatically assigned to them in the order you specify. Just add them to the roster, click and drag to set the order, and choose how many Leads per round each should get. After that, Lead assignment will take care of itself–just another way NowRenting works to cut the busywork out of your day.
Read more about this feature here.
Other Improvements
In addition to the major feature additions mentioned above, this week we've added some smaller—but no less useful—capabilities as well:
On the Leads page, you can now delete multiple Leads at once. Great for managing the response to your most popular Listings!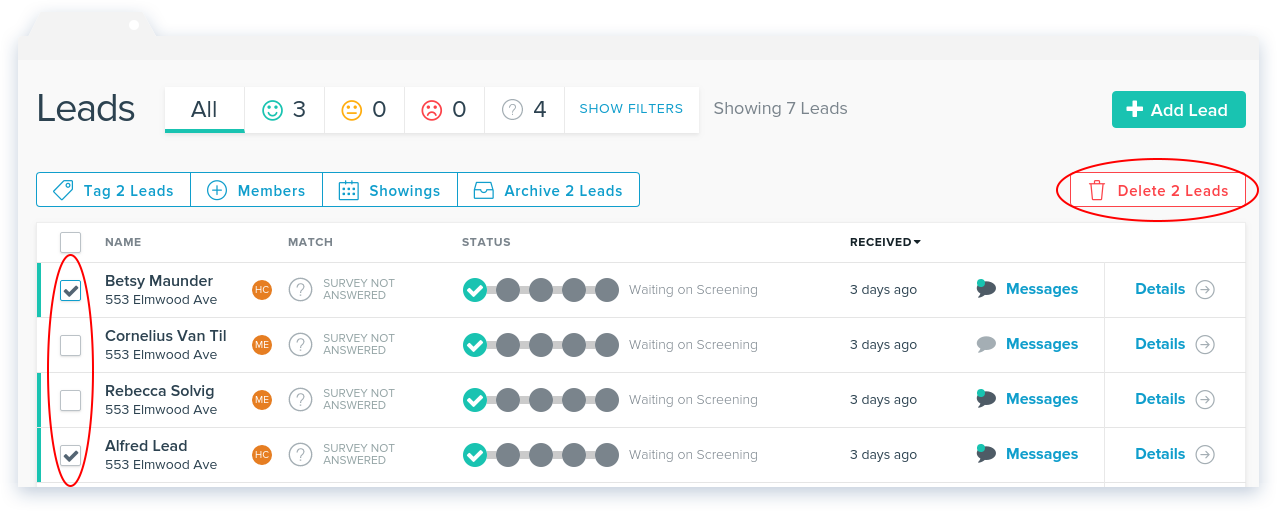 The Listing details page now includes convenient social share buttons, so you can post your Listings to social networks with ease.


It is now possible to add a one-time charge to a Lease. If a charge doesn't come under the heading of late fee, security deposit, or any other category we already account for, you can resolve it here without going outside of NowRenting's system.