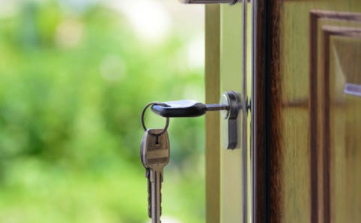 The most frustrating aspects of real estate market can be broken down into three parts: Listings, Leases, and Leads. Or, as we at NowRenting like to call them, the three L's of real estate! Here's how we can help you out:
Leases
Our leases component is a major assistance tool for landlords and realtors. We can help you generate leases from a variety of templates. Our lease component turns applicants into tenants in no time due to our electronic signature feature. According to Rentalutions.com, electronic leases are signed almost 2x quicker than the traditional process. Our ACH feature feature also allows you to collect rent electronically for FREE (due to NowRenting's partnership with Stripe!) making it convenient for tenants to pay their rent. Landlords can smoothly export all rent transactions to Quickbooks without missing a beat.
Leads
NowRenting eliminates the frustration of gaining leads. Tell us about your dream tenant and we will provide you with unlimited leads that match your criteria! Gone are the days of sifting through junk leads. Our listings feature syndicates with multiple other realtor sites, making your property visible to everyone searching for rentals. Simply filter through your leads in the leads dashboard and easily communicate directly in the application! Once you've gotten your pre-qualified leads you can easily turn them into applicants via our application portal!! Zillow states that finding leads is the hardest part of rental real estate. With our leads feature, finding leads is a breeze!
Listings
Anyone who has had to list properties knows that listing properties is time consuming and monotonous. Our listings feature allows you to list an unlimited number of properties with ease and convenience into our database. This component lets you connect listings to your profile and market your business. According to Forbes, realtors can increase sales by 31% by spending less time listing properties, and more time gaining business.
What more could rental professional need? NowRenting has all of the answers to your rental frustrations.