To convey particularly important information, you can add a pop-up note to a Lease. This will appear any time any user accesses that particular Lease's details page.
To add a note, just navigate to the Lease's details page and click Add Note.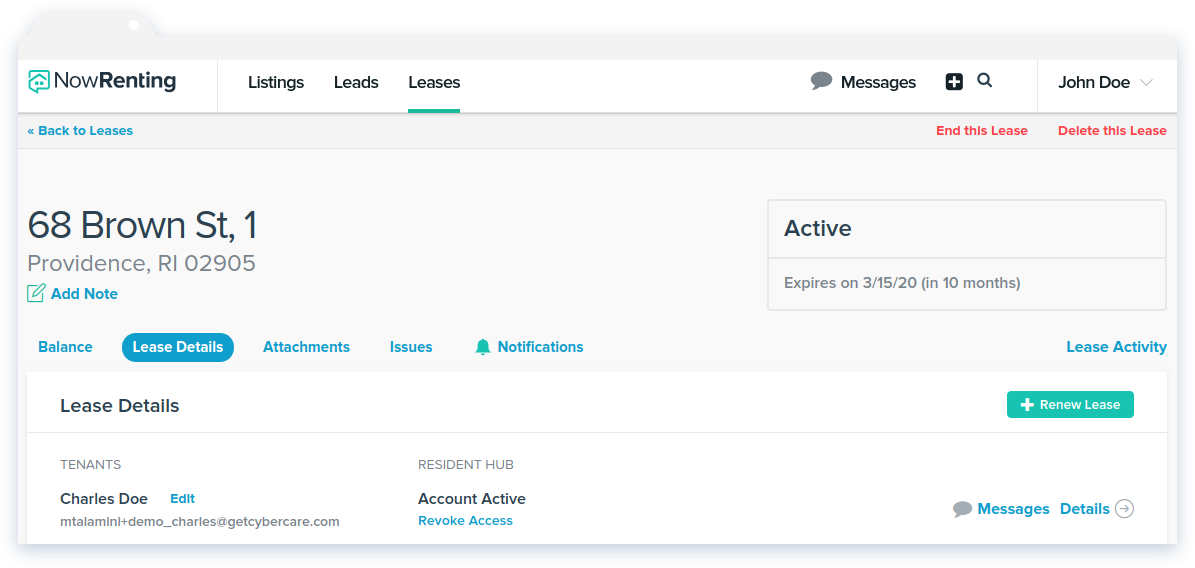 In the window that comes up, type in whatever it is you need other users to see. To remove a note, click Delete Note.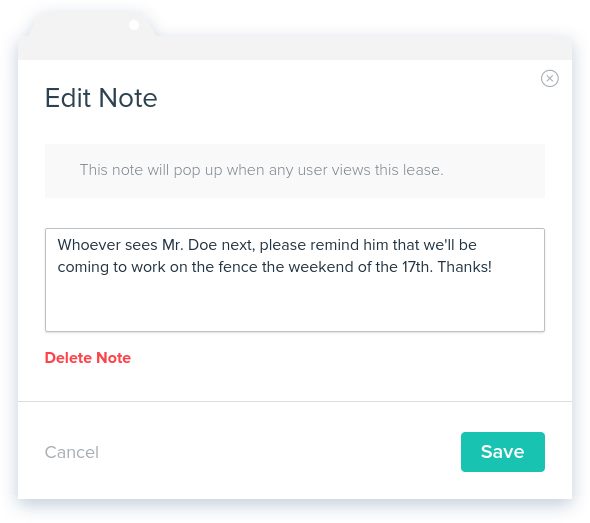 Users (including you!) who view this Lease will have to click Dismiss to make the message go away.