When it comes to rental real estate, marketing a rental home, screening and selecting tenants and managing rental properties should usually be left up to professional property manager or property Management Company. However, there are those of you real estate investors out there who, like me, enjoy being intimately involved in every aspect of your rental properties. Like many of you, I have personally managed my portfolio of rental properties for several years now. The three most significant challenges people come across have appropriately been marketing their rental homes, selecting the right tenants and managing the landlord-tenant relationships. So, let's get started.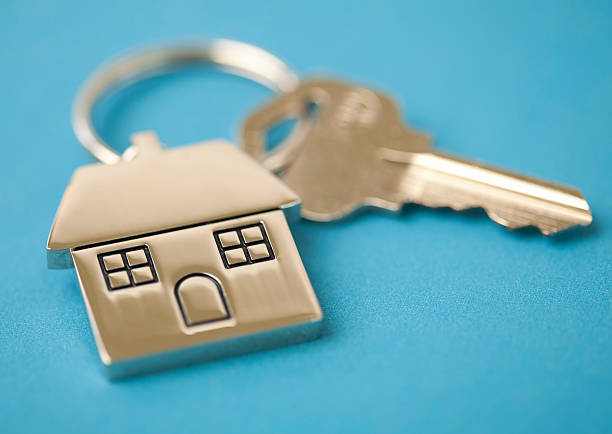 Research Current Rental Rates In Your Area
First things first. You have to get to know the rental rates in your area. One of the biggest mistakes landlords make is not thoroughly researching what the market rental rates are in their area. Many landlords just ask for the same or a slightly higher rent than what their last tenant was paying. This approach, especially in the current real estate market, does not always reflect the direction that the local market has gone in. So, you have to do your research. Start online and see what others are asking for properties similar to yours. Most rental properties are not advertised online so you will want to get to know your neighborhood. Starting in the subdivision your rental property is located in, you should become fully informed of each and every home for rent and what the asking rent is.
Call Each And Every Home For Rent Sign You See And Speak With The Owner Or Property Manager
Ask them what they are asking for rent and ask them why. Asking why many times will give you free information as to the local market. If you have no comparable houses for rent in your subdivision expand your search slightly. Take a 5-mile radius and drive around and see what other homes are for rent in the area. The more research you do, the more calls you make, the more accurate your understanding of the going market rate in your area will be.
Set Your Rent At A Competitive Level
Once you know that the asking rent in your rental property's particular area is said $1100 to $1300, you need to figure out what your asking rent is going to be. Obviously, you want to get as much for your property as possible. However, you do not want to extend your vacancy more than necessary. You should also be able to explain to a prospective renter why you are asking what you are asking. If you have done your research ahead of time, you should have no problem answering those questions. Resist the temptation to set the rent based on what your mortgage payment is. Your mortgage payment has absolutely no bearing on the rental market in your area. A better way to set the rent is by taking an average of what the comparable rental properties asking rent is.
So, if there are 4 properties in your subdivision that are exactly or almost exactly like your rental, equally distributed between $1,100 and $1,300, an excellent asking rent would probably be around $1,200. I say "around" because everyone likes to feel like they have gotten a deal. So, you probably want to ask slightly above what you are really looking to get. In our hypothetical scenario, that might be $1,225 or $1,250. Your goal here is not to be automatically excluded from consideration by your rental prospects because yours is the most expensive rental in the neighborhood. You also do not want to give the property away. This average rental rate approach continues to work very well for me.
Begin Advertising Your Rental At Least 30 Days Out
Once you know what the going rental rates are in your rental's subdivision or area, it's time to begin advertising. Ideally, you will want to research your local market rents and start promoting your home rental at least 30 days, but preferably 60, before your anticipated vacancy. The best place to begin advertising is by advertising on home rentals ad websites. In most cases, rental prospects searching online are usually conducting their searches 30 to 60 days out from their anticipated move date. Getting a head start by advertising online is essential. As prospective tenants are turning to the web more and more to begin their search for a rental house and the exposure the web offers is precisely what you need to get started. Your advertising plan cannot stop there though.
Anyone driving in your property's neighborhood should know that your property is for rent and they should know how to immediately get in touch with you. Your property's signage should be legible and placed in highly visible areas of your property. The inquiries and leads generated by signs on your rental property are as good as the ones generated by online ads. That is why your plan should include both.
Hold Open House On Weekends
Let's face it. No one wants to spend their weekends waiting for prospective tenants to knock on the door. However, holding an open house is an extremely useful way to show your property to everyone that is interested in a convenient window of time. You can advertise your open house online and eliminate the need to make special trips out to your property to show it to one individual who may not show up. Open houses also let you speak with prospective tenants in person and "sell" your rental home's features more effectively. Seeing your home rentals in person is so much more effective than viewing pictures online. Another thing about open houses is that they "tweak" people's understanding of the local rental market by allowing them to talk to many prospective renters in a short period of time.
That helps people understand firsthand what the market range of the people coming through really is.
When you combine thorough research and preparation with a smart marketing plan, you can dramatically decrease the length of your home rental vacancies. The advice is simple. Create your marketing plan with the four objectives discussed and follow it. You will be very happy with the results.