Check out this week's video update:
QuickBooks Online Auto Sync
We've added a checkbox to the QuickBooks settings page that allows you to turn on automatic syncing if you're connected the QuickBooks Online.
Note that this feature is not available for QuickBooks Desktop, since you update your local QuickBooks Desktop program by downloading a file.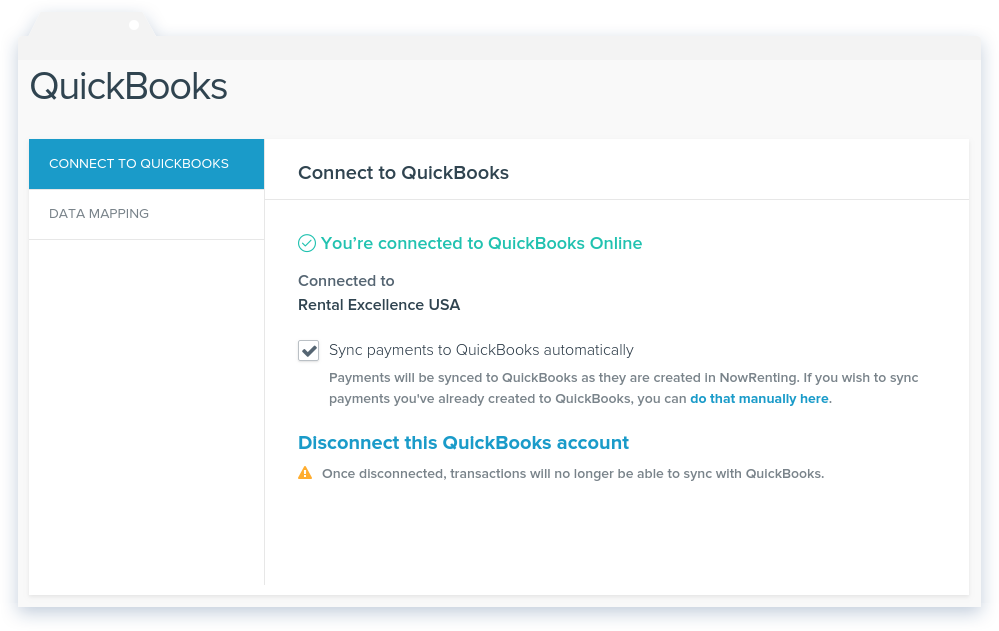 For more details about QuickBooks Online syncing, see here.
Support for QuickBooks locations and classes
NowRenting's QuickBooks integration now supports locations and classes. If you have locations or classes already configured in QuickBooks or QuickBooks Online, you'll be able to associate your Leases with them on the Data Mapping tab of the QuickBooks settings menu.
Add Maintenance Issues As a Landlord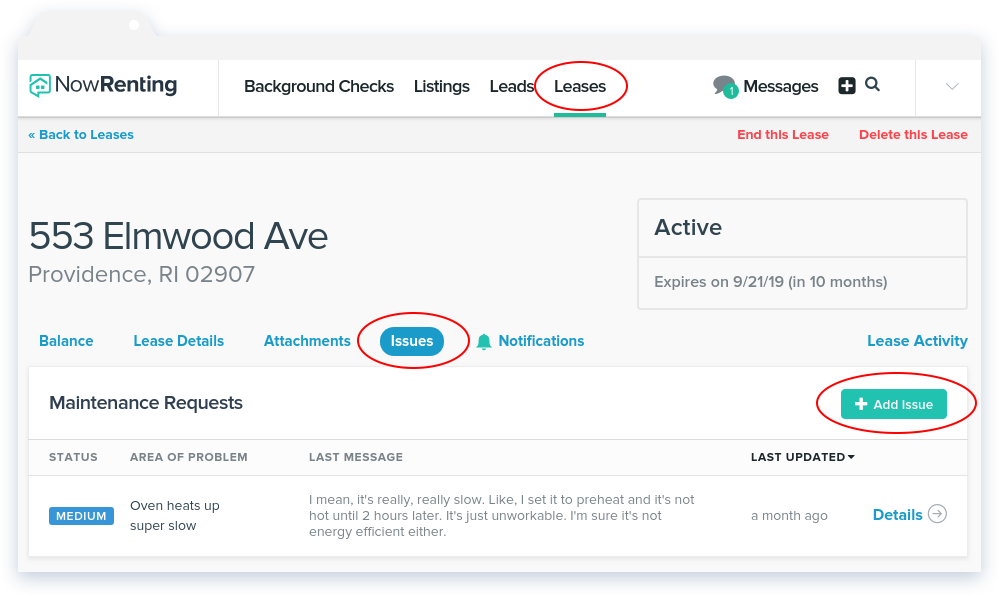 You no longer have to be a tenant to add maintenance issues to a Lease. Need to keep track of issues discovered after move-out? Handling a phone call from a tenant who doesn't use the NowRenting tenant portal? No problem. Navigate to the Issues pill for a Lease and click Add Issue.
For more on managing your maintenance requests, see here.
Leads Convert to Tenants
The process for converting a lead into a tenant has been improved! Now, when creating a new Lease, if you specify a pre-existing Lead, they'll be removed from the Leads page and all their information will be added to the Lease Details page.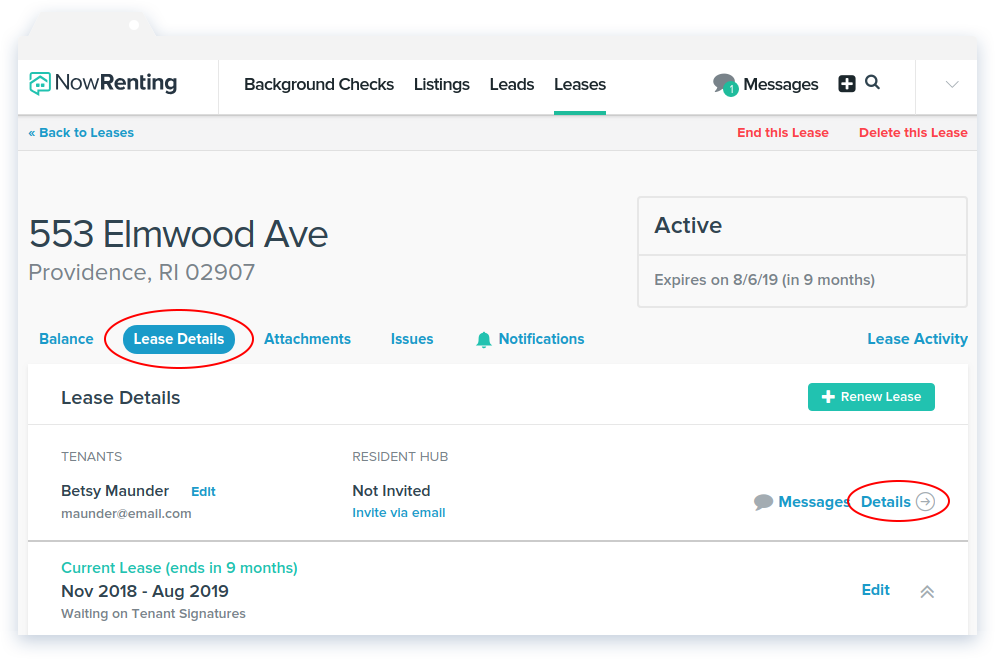 Access their details, such as screening question answers and applications, by clicking their Details link under the Lease Details pill.