This week's video update:
Tenant Information in Issue Window
Issues you create for a Lease now show contact information for the tenant involved. No need to click around to another part of the site to find their email or phone number; it's right where you need it. Just another way NowRenting keeps you organized.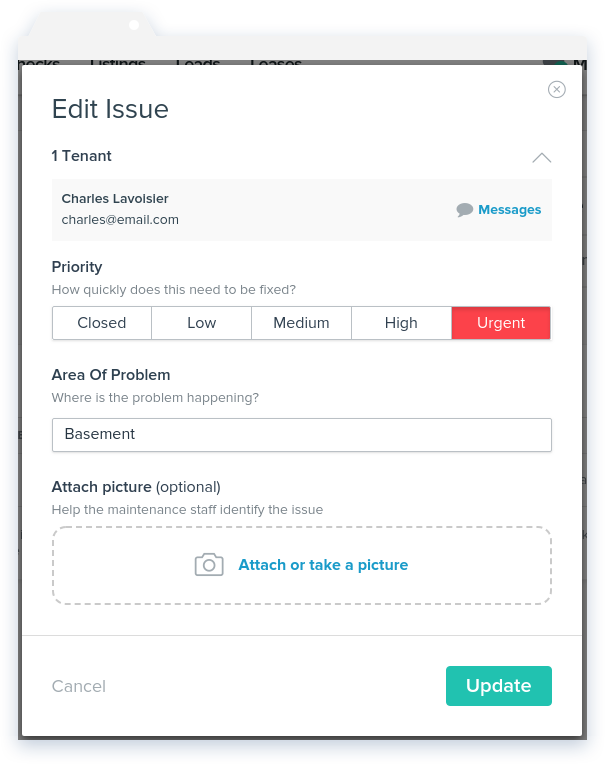 Read more about managing maintenance requests here.
Under the Hood Upgrades
This week the NowRenting development team made some improvements behind the scenes. Users might notice shorter load times when dealing with Leases, Background Checks and certain Settings pages. As NowRenting grows, we're always working to find any places it can be improved. We want NowRenting to be the smoothest and easiest experience possible, and we're constantly working toward that goal — that's why even seemingly insignificant things (like a page taking a bit longer to load than it needs to) are a big deal for us.