QuickBooks Batch Sync
Good news for our users who rely heavily on QuickBooks! We just made your job easier by enabling you sync multiple payments to QuickBooks Online at once.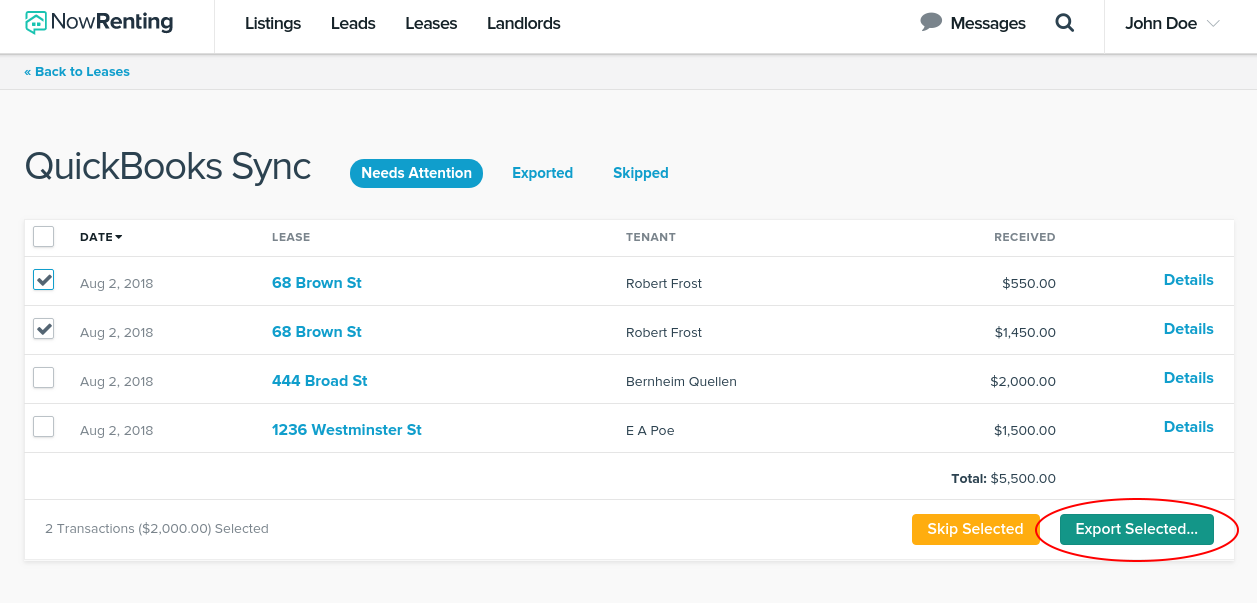 Just use the checkboxes to indicate which payments you want to sync, click Export Selected and let us know whether you want to export the payments individually or combine them into one deposit.
For more information on the Quickbooks Sync page, see here.
Restore Default Screening Questions
If you've changed or deleted your screening questions for a listing, they can now be restored to the defaults you set. See here for more information, and remember: your overall default screening questions can be changed at nowrenting.com/settings/company/screening.