Sometimes it's the little things that make the difference. That attention to detail that indicates real care. It could be the difference between a tool that's merely usable and one that provides a truly excellent experience—the kind of experience we want for our users.
In addition to a number of bug fixes, our feature additions this week include some nice touches that we hope will contribute to making your tasks easier and your day a little more convenient.
Messages Link in Tenant Details Page
To find a conversation with a particular tenant, you no longer have to go to the Messages page and search through a dozen threads. A link to your conversation with a particular tenant is now available directly from their Details page.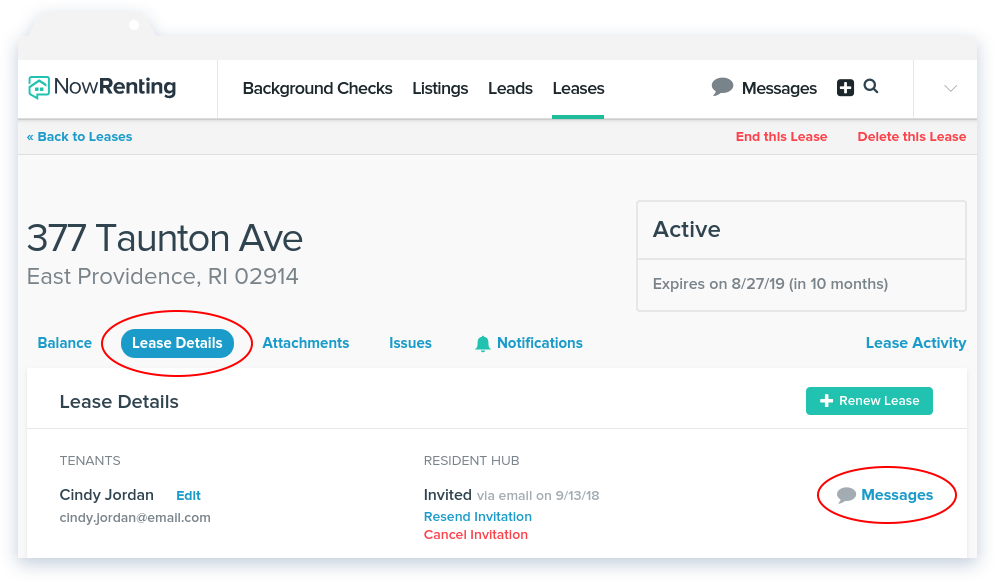 Search By Tenant Email & Phone
Broader search possibilities means quicker navigation, which makes your workday easier. That's why NowRenting's site-wide search now includes tenant email addresses and phone numbers.
Edit Contact Info When Resending a Lease
If you need to resend a Lease to a tenant, we now provide a place to enter a new email address or phone number. Perfect in case a tenant didn't get their new Lease because of wrong contact information. Just click for the Resend link under the Lease Details pill, then change the contents of the Re-Send text box to the correct email address or phone number. Then click Send Lease to send the Lease.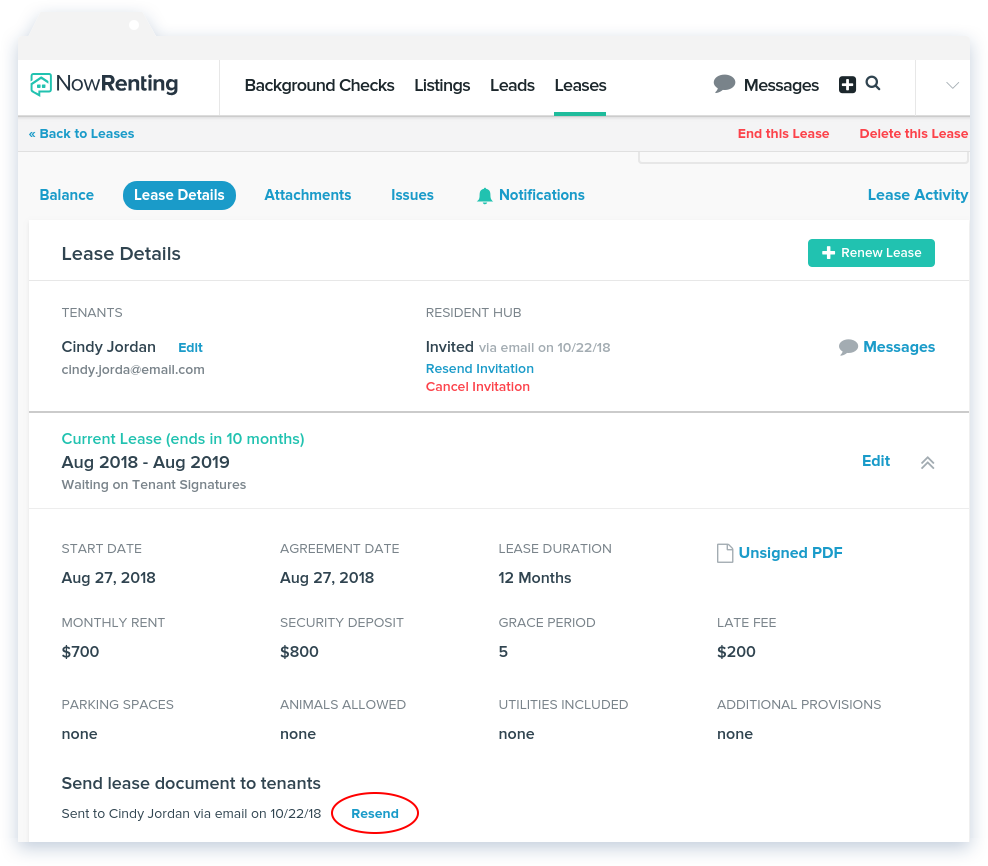 More information on signing and sending Leases can be found here.