The NowRenting team is serious about security. It's the driving concern behind features like:
NowRenting uses state-of-the-art encryption to prevent access to your applications. Multiple layers of encoding, through Public-Key Cryptography using RSA, AES256 and PBKDF2, prohibit improper access to that data. This is the case when NowRenting stores the data, and also when it transmits it to you. That means it's only ever visible to you, on the computer you use to log in. Not even the NowRenting team has access to your application data.
You may have noticed NowRenting asking for your password when you want to look at an application. That's because your password is the key to the encryption. Until you supply it, the data stays unreadable.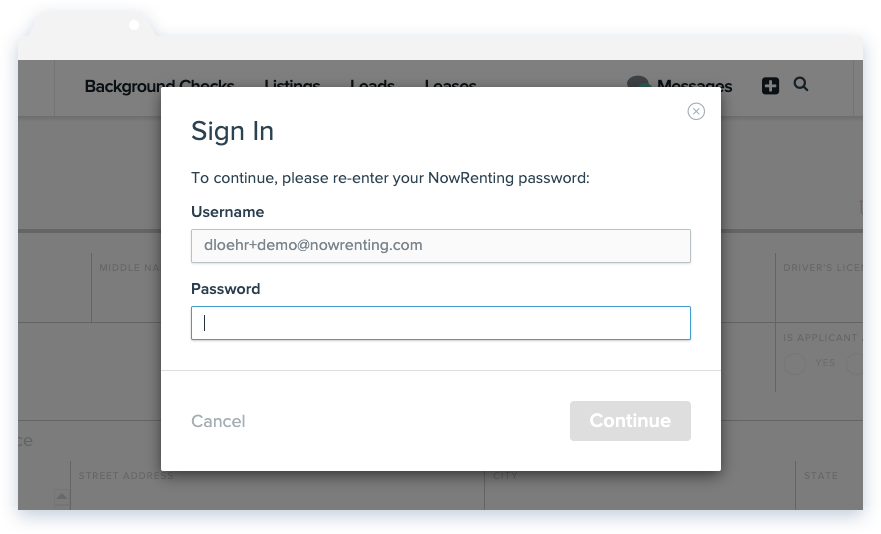 (Note: Your encrypted information is completely inaccessible without your password. That means that if you lose or forget your password, past applications may become unrecoverable. However, if your account has multiple users, another user may be able to restore access.)