A Property is a way for you to keep track of expenses and earnings for a real estate property that may involve multiple Leases, such as a duplex or apartment building. A Property is different from a Lease or a Listing: A Lease is about the relationship between you and a tenant. A Listing is about advertising a vacancy to potential tenants. A Property, however, is about expenses and earnings for a group of Leases.
First, hover your mouse over the Leases link in the top navigation bar, then click on Add Property.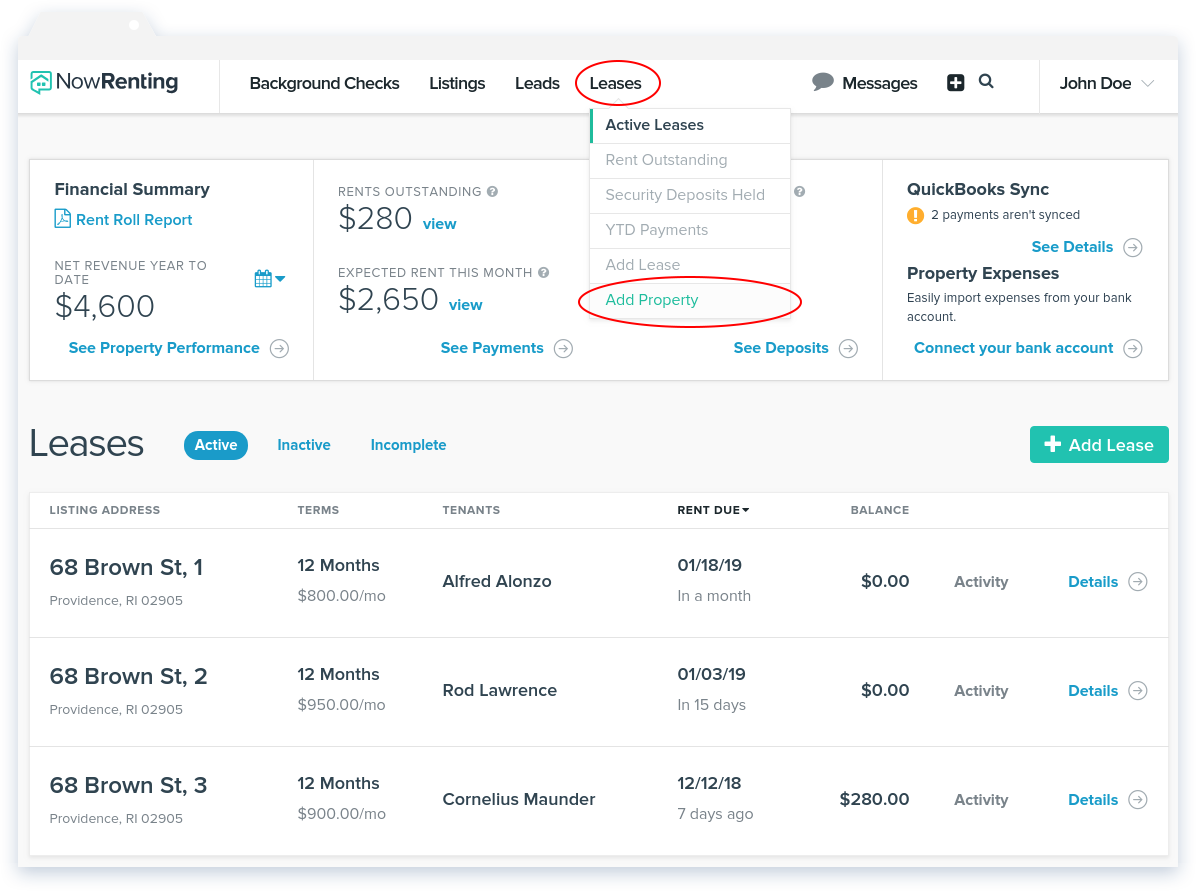 In the window that comes up, enter the address of the Property. Then use the drop-down menu to select the Leases that belong to this Property. When you're done, click Add Property. (If you don't have any Leases, learn how to create them here.)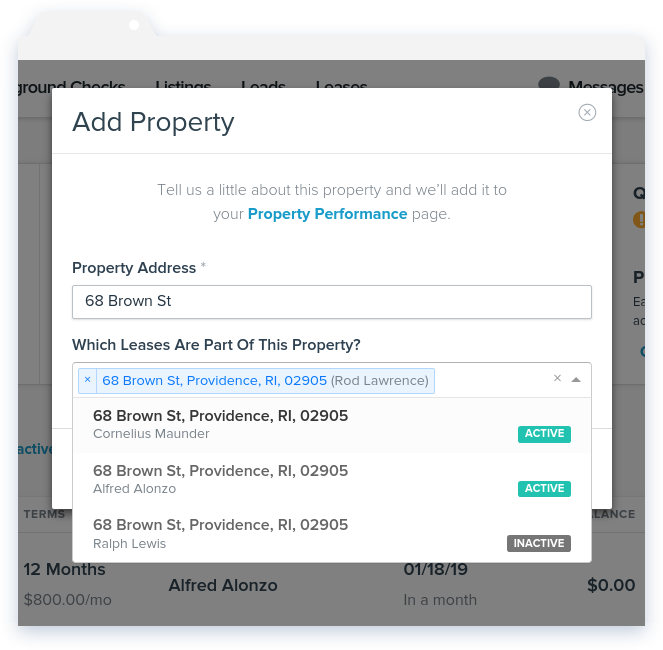 Manage Your Properties
You can view and manage your Properties by clicking the Leases link in the top navigation bar, then clicking the See Property Performance link.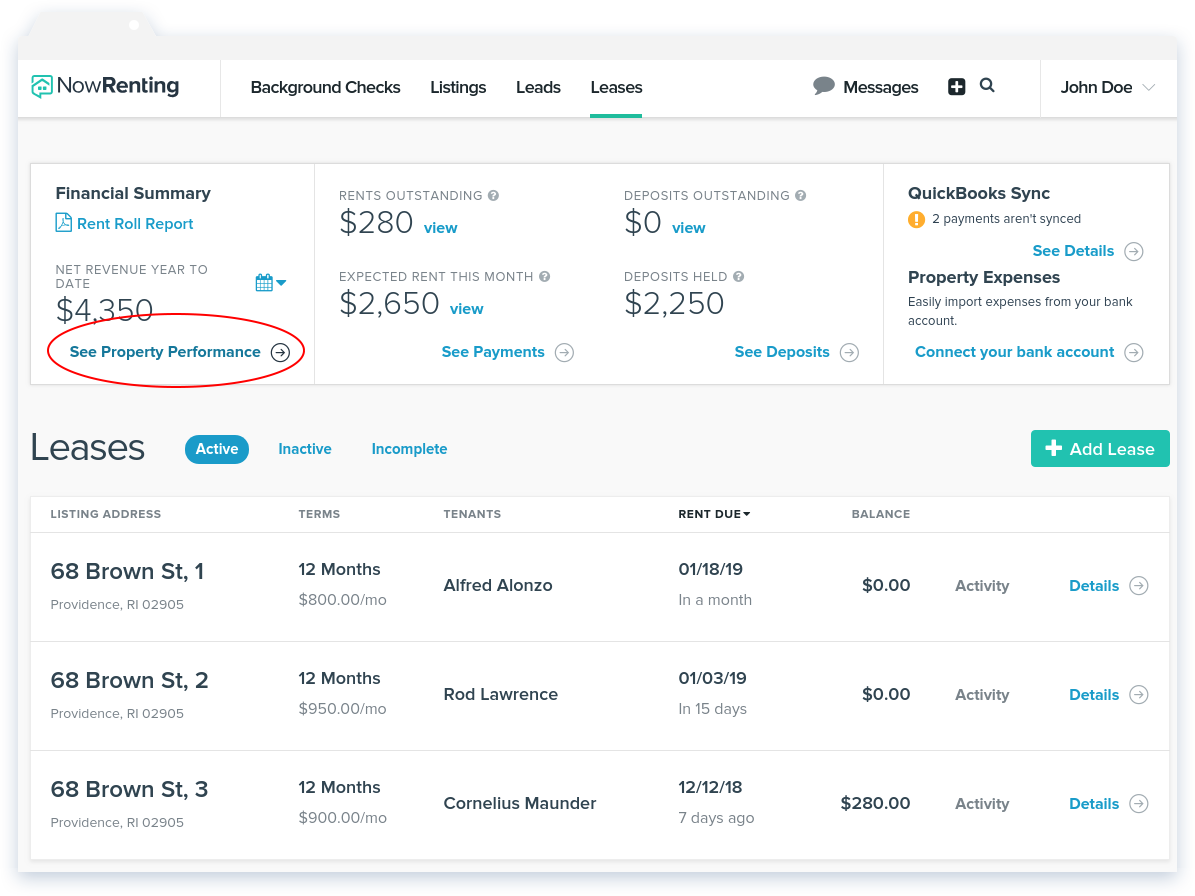 The Property Performance Summary section shows a graphical summary of the financial performance of all the Properties you have set up. A table of individual Properties can be found under the Properties heading. If you need to add or remove a Lease from a Property, click the Edit link. The window that comes up will also allow you to delete the Property.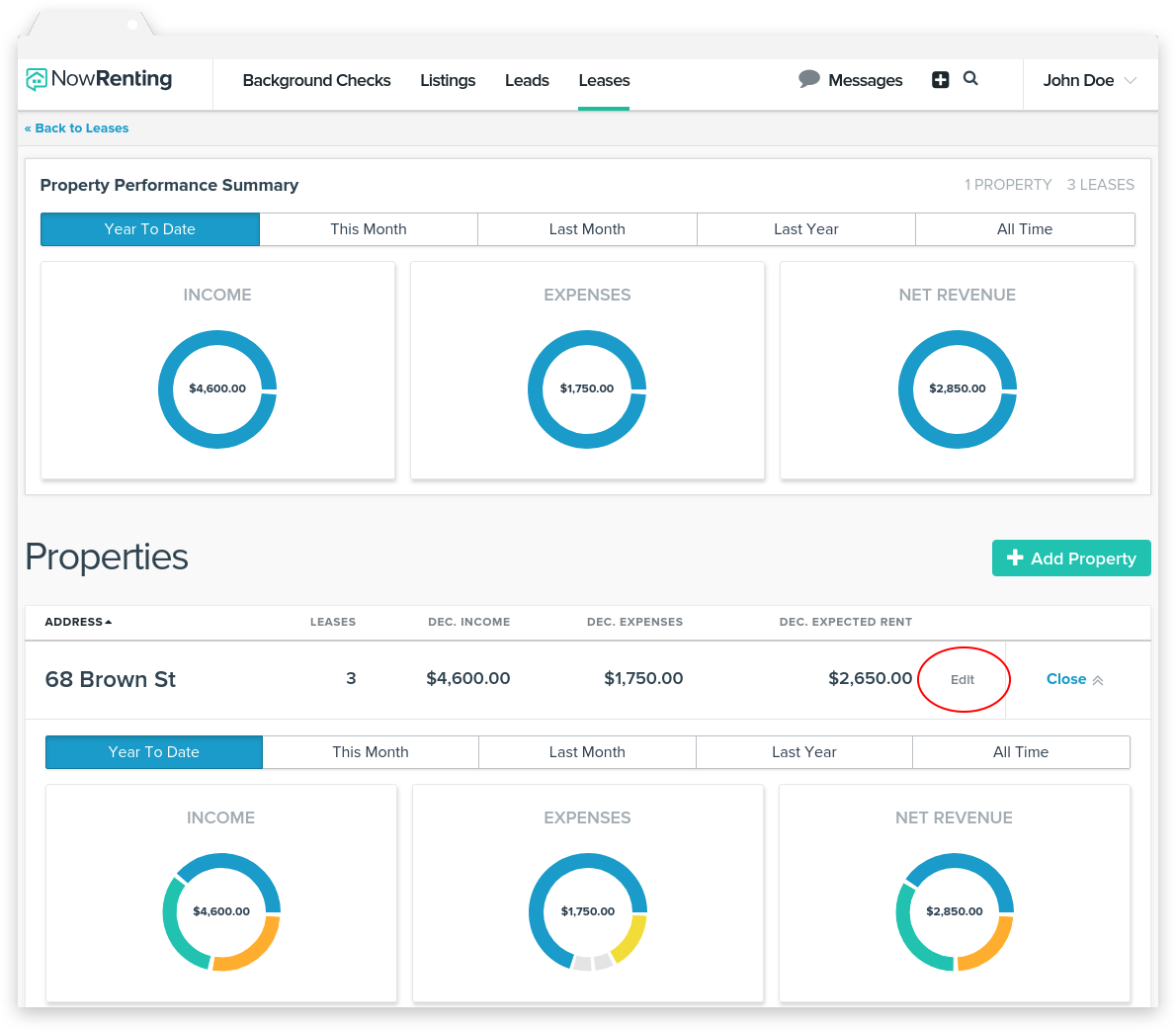 Once you have created a Property, you can configure NowRenting to sync expense data from your bank account with it. Read about how to connect with Plaid here, then how to sync your expenses here.